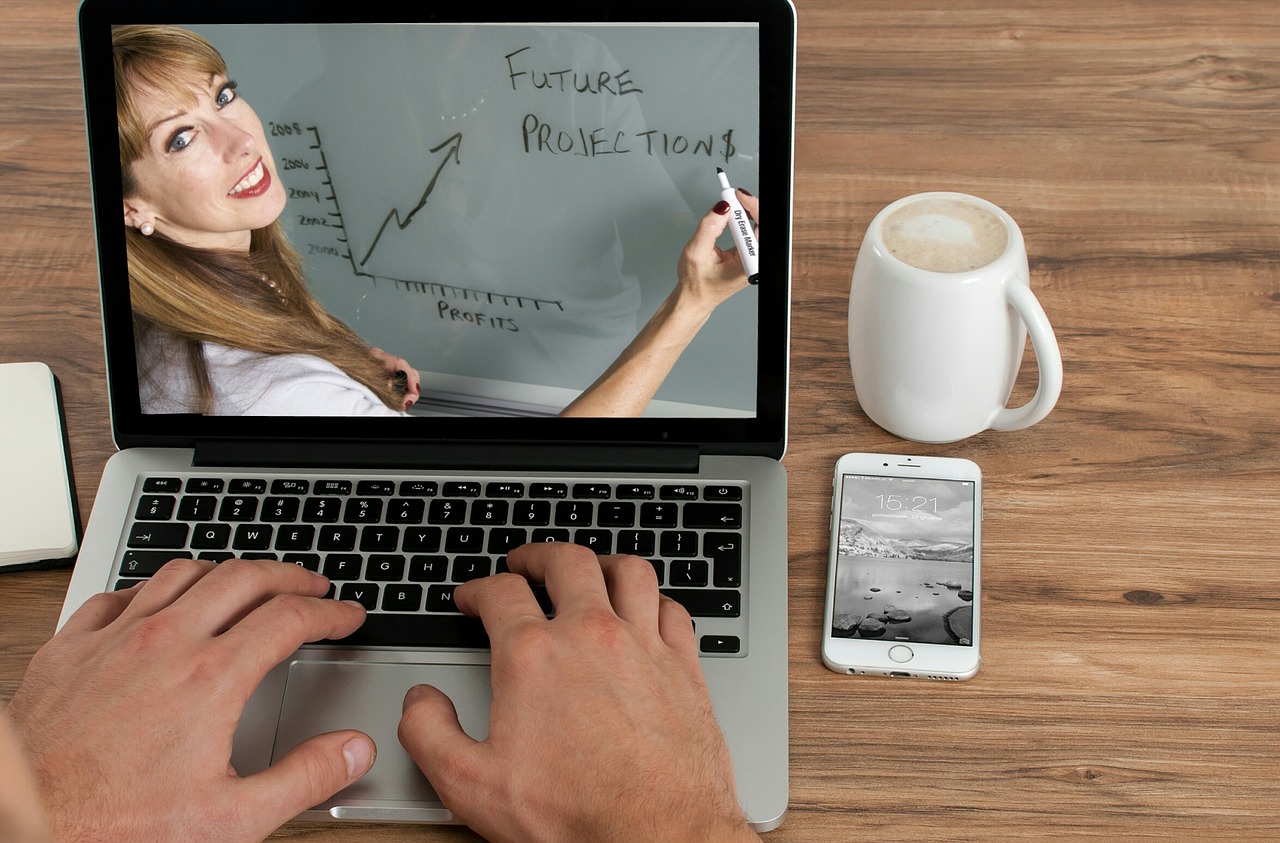 As the impact of Coronavirus spreads, keeping your HR processes efficient as you shift to a remote work environment is an important challenge your human resources department must be ready to face. However, adopting the right HR and payroll software can ease the challenge and help your organization remain efficient and effective.  Shifting to a remote work environment will be tough on your human resources department, but adopting the right HR and payroll software will help keep your operations efficient during the coronavirus shutdown. The latest human capital management (HCM) technology allows for enhanced process automation and streamlined activities, yet even the best tools should be complimented by modern performance management and compliance policies. The key to successfully working from home in the wake of COVID-19 is to digitally transform HRMS (human resources management software) and processes from the bottom up, from device security practices to leveraging secure cloud communications platforms.
The lack of physical facetime and interaction will be a challenge for some, but video technology along with the benefits of SaaS enable distributed teams to collaborate like never before. Cloud HR and payroll software grants employees fast and easy access to file sharing and self-service portals, while managers can review data entry securely with role-based permissions. Empower your human resource team to oversee a remote workforce with the best HCM applications and policies to match the speed of the new digital age.
Here are the steps you must take to determine the best HR software and policies for your new remote work needs:
Help HR and Operations Establish a Telecommuting Policy
The digitization of business has moved many companies towards remote workforce models, filled with online meetings and video conferences, but technology deployment has come faster than some can adapt to. Even before the suddenness of the COVID-19 pandemic, businesses suffered from a lack of clear telecommuting policies. Working from home can be a big adjustment for employees, supervisors and whole industries that have been slow to migrate to the reality of a digital lifestyle.
The security of networked devices is a huge concern for any business (more on that in the next section), but all cybersecurity best practices start from the ground up with individuals. This responsibility is amplified in a work-from-home environment, also extending to all other policies while employees work remotely. The lack of direct oversight transfers part of this burden to every remote worker, so it is important to provide them will all the right tools, resources and education to ensure they fully understand the scope of their liability.
Watch Our Recorded Remote Work HR Technology & Policies Webinar Now
Deploy Cybersecurity When Working from Home
Every external connection bridge to your company network widens your attack surface and makes it easier for hackers slip into corporate data storage. Cybercriminals can exploit all types of device endpoints on the user end and piggyback on your employees' permissions. This can be done through a spoofed phishing email that lets the attacker jump into your system and steal sensitive business or employee files, or lock them down with ransomware for an easy pay-out.
This is not only a cloud security concern either – on-premise servers with legacy RDP (remote desktop protocol) software provide an easy backdoor. These machines are often even more vulnerable due to the applications never being patched, unlike SaaS which updates automatically. With the COVID-19 shutdown, you are not likely to get your HR managers and remote accountants to manually key in payroll data from a disconnected server every time, so a secure cloud HCM platform and active cybersecurity tips for your employees are going to be your best bet.
Download our Business Survival Guide and check out these sections for more information on HR technologies, best practices for remote working & more!
Working Remotely: What You Need In Your Office (pg. 5)

Working Remotely: What You Need at Home (pg. 14)

HR Tech & Practices: Managing Your Workforce Remotely (pg. 32)
Unify Your Remote Workforce with Cloud HR Software
Modern HRMS and payroll software is pushing the boundaries of cloud technology, with web-based access and dashboards available at the click of a button. Employees can enter data seamlessly through desktop, laptop, smartphone or any other stationery or mobile device, and managers can review and execute on these entries in real-time. HR delivered as SaaS (or hosted with IaaS) supplies many advantages for a human resource department overseeing a remote workforce, with functionality that is significantly easier to scale for company and team size, location differences, and more.
Besides the security concerns around RDP and similar vulnerabilities, legacy on-premise HRMS and HRIS feature disadvantages such as siloed databases that force you into a lot of manual processes. Cloud HR software offers more flexibility, including choosing to migrate to a hybrid model with a solution that allows for SaaS connectivity and distribution of IT resources both off- and onsite. You can also host your HCM system through IaaS with SWK's Secure Cloud Hosting solution, which features a built-in cybersecurity component with active network monitoring and human intelligence.
Automate Time Clock and Payroll Data Processing
Time and attendance automation allows you to streamline your HR and payroll processes, but cutting manual entry is even more important when working from home. Keying entries by hand creates many opportunities for errors, inaccuracies and outright fraud in the worst cases. An automated software solution will help correct errors and inconsistencies and optimize timesheet and payroll data processing.
Technology automation for time and attendance procedures is also vital to compliance, especially with emergency regulations passed in the wake of the pandemic. The Family First Coronavirus Response Act (FFCRA), for example, will compel employers to compensate employees for, "…sick leave or expanded family and medical leave for specified reasons related to COVID-19." Having a modern HCM system with real-time updates for coding to handle this type of paid leave will help streamline your compliance and protect you from being fined for not following newly formed laws.

Integrate Your HRMS with ERP for Operational Visibility
The most vital component of business survival in uncertain times is continuity of data. Your business cannot run without access to information, and the consequences of losing this can be disruptive at best, and destructive at worst. That is why the best way forward is to choose a human resource management application that integrates seamlessly with your ERP software, and can connect to every operational touchpoint and employee workflow in your business.
A cloud HCM system offers increased opportunity for customization and flexibility, but where you go with on-premise, SaaS, a hybrid environment or hosting your HR software with IaaS, the key will be user accessibility. Your employees must be able to access the functionality they require and will especially need to be able to retrieve their data to continue doing their jobs. System admins will need access to the data flow controls to be able to manage these operations and allow your remote workers to continue working without interruption.
Let SWK Help you Find the Best HR Software Platform
COVID-19 will have an enduring impact on the world and has transformed how you do business, forcing you to adapt to new models that optimize social distancing and allow for remote workers to continue delivering value. SWK Technologies will help you build a road map to the HR software system and practices that will empower your company to work from home seamlessly during the coronavirus shutdown.
Watch SWK's webinar recording, "Managing Your Workforce Remotely: HR Policies & Technologies," to begin discovering which human resource application will work best for your business.