Click here to download our on-demand webinar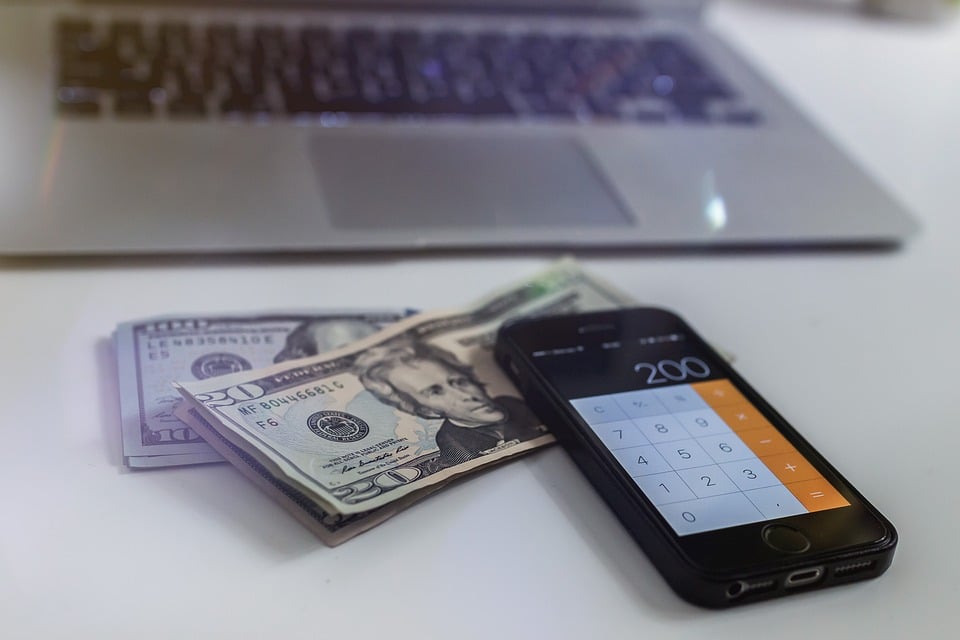 A new year means a whole new batch of vendor payments and accounts payable entries, corrections and reconciliations. Yet 2020 will be the year that you finally streamline your AP processes – as long as you deploy the right payment automation solution. AvidXchange is AP software that integrates with Sage 100, Acumatica and other ERP systems to deliver comprehensive insight into your financials and automates your accounts payable activities.
Here are five ways to automate and streamline your accounts payable processes in 2020:
Integrate AvidXchange with Your ERP Software
The first step to streamlining and consolidating your accounts payable processes in 2020 is connecting your payments solution to your enterprise software. The AvidXchange ERP integration connects your AP data with the rest of your finances and operations information, allowing you to capture every touchpoint that affects your accounting workflows. By integrating these applications, your payments will be handled seamlessly in a single system instead of having to processed manually through multiple, disparate siloes.
SWK Technologies has also developed our custom integration for Sage 100 and AvidXchange that allows users to facilitate much more complex AP functions in their ERP. Leveraging extensive in-house expertise with both solutions, as well as a strong partnership with either software publisher, SWK has enabled Sage ERP customers to get the most out of automating their accounts payable processes.
Take Accounts Payable to the Cloud
Software-as-a-Service (SaaS), otherwise known as software delivered in a private or public cloud, provides several advantages for organizational accounting operations. Hosting your AP application in the cloud allows for faster deployment, enhanced collaboration, and better optimized workflows. Just as the Microsoft Office suite lets teammates interact simultaneously with files in OneDrive and SharePoint, AvidXchange gives accounts payable managers and personnel concurrent access and visibility into financial documents.
Cloud security is a big concern, but vigilant oversight and automatic updates afford modern SaaS applications the increased ability to protect your data. Both external and internal permission controls enable you to carefully manage who can view your invoices and records.
Enable AP Automation with a Digital Platform
The life of an AP professional is one filled with data entry and approvals, leading to hours, days and even weeks being devoted to checking and reviewing documents. Automating your accounts payable will cut down on time wasted with manual recordkeeping and payment processing. AvidXchange introduces a digital platform hosted in the cloud with real-time visibility and quick invoice management, letting you shave off wasted hours and days and devote time to tasks that generate value.

Eliminate Endless Filing with Paperless Accounting
AP automation and the digitization of your accounting processes also permit you migrate away from all of the physical burdens of relying on pen and paper (including pen and paper). Moving to a digital accounts payable model gives you access to electronic recordkeeping and a completely paperless audit trail. With the AvidXchange platform, all of your payment operations can be handled through a desktop, tablet or smartphone without any of the traditional filing activities.
Prepare for 2020 with the Right Accounting Data
The most important benefit of adopting a modern AP solution is obtaining centralized access to up-to-date payment data. Visibility is becoming ever more critical in the Information Age, and no more so than in finance – that is exactly why Big Data companies are trying to squeeze into the industry. Accounting insight is a key metric that the increasing volume of transaction data is making harder and harder to obtain quickly, and every financial professional requires a better technology solution to handle the information overload.
AvidXchange lets you cut through the noise and gain the full story of your accounts payable operations from start to finish. With real-time data captured through your ERP integration and delivered through the cloud, you can dive into every report and receipt to track and trace every transactional detail.
Streamline Your Accounts Payable for 2020 with AvidXchange
Make 2020 the year you stop relying on paper and manual entry to manage your accounts payable, and migrate to a modern SaaS payment automation solution. AvidXchange gives the latest in AP automation to streamline your accounting, saving you time, effort and money.
Sign up to download our on-demand webinar to learn more about how AP automation can drive your business growth in 2020.
---
---
---
---
[nectar_btn size="medium" open_new_tab="true" button_style="regular" button_color_2="Accent-Color" icon_family="none" url="https://www.swktech.com/5-ways-to-drive-growth-with-ap-automation-avidxchange-webinar/" text="DOWNLOAD" css_animation="bounceInRight" margin_left="50″]