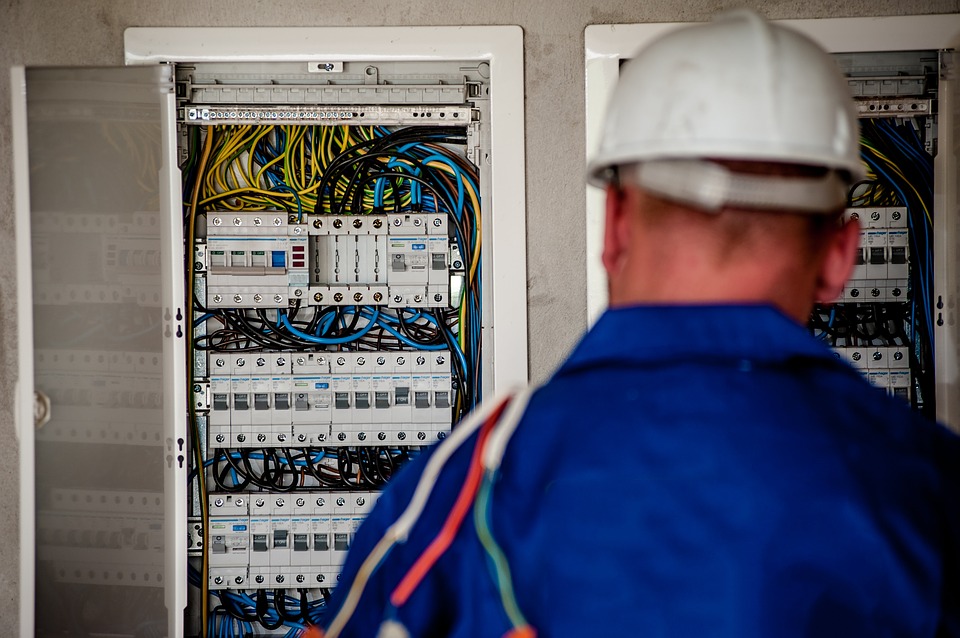 Digitization, automation and a millennial workforce are the biggest factors transforming field service operations practices and leveraging these trends to your advantage could prove challenging. Businesses that rely on their field operations – or at least want to ensure their service component turns a profit – have to reconcile the wide selection of new technologies with the practical needs of their industry. This means enhancing services for the client's benefits with the right tools while maintaining manageable resource costs, as well recruiting and retaining talent.
Streamlining your field service operations is possible but requires implementing a solution that connects every side of your business and empowers your decisions with real-time data. Only by deploying a modern cloud ERP system can you gain the insight you need to enhance customer experience, manage all of your equipment assets, and optimize your field service practice to deliver the best ROI.
Here are five tips for streamlining your field operations using a modern cloud ERP:
1. Cloud Field Service Management Software
Software-as-a-Service (SaaS) provides the most cost-effective method for managing data generated by field operations as well for establishing real-time communication between managers, technicians and customers. Field service management ERP delivered in a hosted cloud environment connects service managers with front-end and back office touchpoints within a single system, enabling you to capture, process and execute on data received in the field as soon as it is entered.
Cloud-based field service software also allows you to optimize your customer experience by reducing the time it takes to produce deliverables. Leveraging real-time communication channels permits you to respond to service requests quickly and, combined with added agility and ease of SaaS deployments, your field technicians will be able to streamline project lifecycles to the benefit of both customers and your ROI.
2. Field Equipment Management & Resource Coordination
While business process automation is a benefit of digitization, it also leaves field service practices with a  more complicated system to maintain. Since the value of a project is directly tied to time and resources, being able to locate, monitor and interact with both equipment and field technicians is obviously a major concern for service managers. The best way to address this is to leverage an application that can capture all of this data in remotely and in real-time and allow you to act on it.
Deploying a cloud technology solution for your field operations grants you the ability to better manage all of your personnel and assets (see the link below for more information). With these datapoints displayed in an easy-to-access interface, your service managers can review factors such as equipment status and technician location to execute decision-making from anywhere and at any time.
3. Mobile Field Service Management
The majority of Americans own smartphones – that is a reality that is not going away, and the impending takeover of millennials of the US workforce means that mobile devices will increasingly become an accepted professional tool. Equipment and practices in the modern age will have to be tailored to a generation that has grown up with instant information delivery, both internally and externally with customers that expect immediate communication and gratification.
Mobile field service management is integral for enabling technicians to improve the customer experience, as it grants the ability to streamline front-end processes without adding downtime. Deploying a field service application through a smartphone or tablet lets managers and field engineers capture and track data on all the factors needed to successfully complete a project, from equipment to appointment location to service order history. Mobile field service apps also allow you to provide an easy-to-use touchpoint for customers to make service request, give feedback and supply pertinent information at their leisure.

4. Automated Accounting
With the displaced nature of field operations and the service component they fulfill, any amount of manual entry for billing and bookkeeping can significantly stall project closing. The physical nature of the job means that paper-based accounting requires hand-to-hand delivery of receipts well after-service, leading to a greater chance of inaccuracies and stretching service order lifecycles. Streamlining field service financial data management means integrating and automating billing and invoice generation in your software system for easier reporting.
An ERP solution that features billing automation for field service applications allows you to cut down on the amount of time devoted to collecting and reconciling payments. By utilizing the cloud, a modern system will be able to take advantage of the real-time data entry to capture this information while technicians submit it in the field, allowing managers to record and execute on the calculations even projects complete.
5. Technology Integration
Even with the benefits all these recommendations, your field operations will remain bogged down if your data exists in separate siloes. To get the most value from deploying a modern technology solution for field services, you need to ensure all of these functions can be connected seamlessly. Integrating your service application with your central database will allow you to join this information with that from your other business units, enabling you to capture the entire picture of your operations from resource expenses to gross profit.
Upgrade to Cloud ERP to Modernize Your Field Operations
Cloud-based ERP delivers the flexibility and speed necessary to bring your field operations practices into the modern digital age. With instantaneous two-way connectivity, anywhere-access to a core database, and automated workflows, a state-of-the-art SaaS provides the most value for field service management.
Sign up for access to our recorded webinar here to see first-hand how a cloud ERP such as Acumatica can deliver value for field operations.
GET ACCESS TO THE RECORDED WEBINAR