SAGE 100cloud Video Resources
White Paper – Why Does Customer-Centric ERP Matter?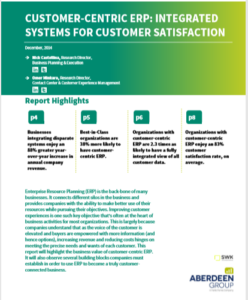 ERP is the back-bone of many businesses, connecting different silos in the business and providing companies with the ability to make better use of their resources while pursuing their objectives.
This report will highlight the business value of customer-centric ERP. It will also observe several building blocks companies must establish in order to use ERP to become a true customer connected business.
Download Now
Sage 100cloud overview video
Fill out some of your details below, and we'll contact you shortly. Or, feel free to contact one of our customer account managers.
camteam@swktech.com   |  973.758.6100 x3