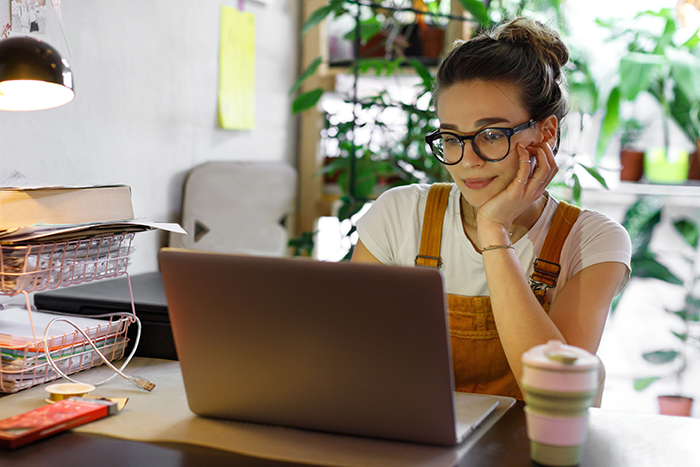 The Accounts Payable module for Sage 100 ERP utilizes a revolutionary user interface. It provides a comprehensive solution for managing your expenditures and helps you raise productivity through a dual-grid entry screen and powerful reporting capabilities. Learn how to record an electronic or wire transfer payment in this brief Sage 100cloud tutorial by SWK SVP of STAT, Merilyn Van Zwieten:
Sage 100 – AP Electronic & Wire Payments
Welcome to SWK's video series on Sage 100. This video is going to demonstrate how to record an electronic payment.
Now, this is not to be confused with ACH payments. This would be for a loan payment that is done automatically out of your account or perhaps life insurance payments – different payments that you're making that you're not doing a paper check for, nor are you doing an ACH payment.
To do this, we're first going to make sure there's a setup option enabled in Accounts Payable. It's under Tab One and it's "Enable Wire Transfers." Now, don't let the "wire transfer" scare you off. Think of it as more of a generic term. I think actually "electronic payment" might have been a better description.
Once this is enabled, we have a special function here within Manual Check and Payment Entry. When I select my bank code, I also select my payment type. In this case it's going to be Wire Transfer. Sage then will create a check number – always beginning with "W" and it assigns the next sequential number.
Now, the next thing that you'll do is put in your information and you will proceed like you normally would do with any type of manual check. Let me just grab a vendor here and we'll walk through this. I do have to put a Wire Transfer Number and, quite frankly, you don't have to put much. Maybe I'll just put today's date. We'll come over to Lines and if I have an invoice to select. I'll do a partial payment on this. And I simply click "accept" and I'm ready to update.
Now, of course, I can do more, but I also want to point out if you need to reverse that payment for some reason, you are able to do a Wire Transfer Reversal. Of course, you would still put in your "W" along with your entire check number and then you would be able to undo if you have made a mistake. An easy concept, but nice to know you have the flexibility of other ways of recording payments, rather than having to create your own check sequence. I think this is so much simpler.
Give this a try. Don't forget to go to your Setup Options in Accounts Payable to enable it and remember that a checkbox is not enabled by default. Give it a try.
Hope you've enjoyed this video and you have found this information useful. Thanks for watching!
Stay Up on the Latest Sage 100 News with SWK Technologies
SWK delivers the latest news, updates, and tips & tricks for Sage 100 and Sage 100cloud users to help them capture the most value from their software. View any of our Sage 100 video resources to learn more about what your Sage ERP can actually do.Contact us if you have any questions on how to best use your Sage 100 or Sage 100cloud software.
Talk to the Sage 100 Support Experts