The Custom Office module for Sage 100cloud provides a suite of tools with which you can change the appearance of your Sage 100 screens to match the way you prefer to work and can help to increase productivity by improving data entry speed and accuracy.
One of the functions of Custom Office is UDFs or User Defined Fields. UDFs allow you to add your own data fields to the Sage 100 Master Files, even if you have no programming skills. These fields can carry over seamlessly to your reports, orders, and invoices.
Learn how to mask data for a UDF in Sage 100 Custom Office in this helpful Sage 100cloud tutorial by SWK SVP of STAT, Merilyn Van Zwieten:
Custom Office in Sage 100 2020 – Transcript
Welcome to SWK's video series on Sage 100. This video will demonstrate a feature in Custom Office, new in version 2020, to mask data when creating User Defined Fields to be displayed on data entry panels. The data is not encrypted, so it will still appear on reports and lookup lists, but while you are on the panel, the data is masked. Let me show you how this works.
In Custom Office, I am going to create a new User Defined Field, a UDF, called "Hidden Data," to be placed on the Customer record. After making my field selections the Mask Display box will be checked.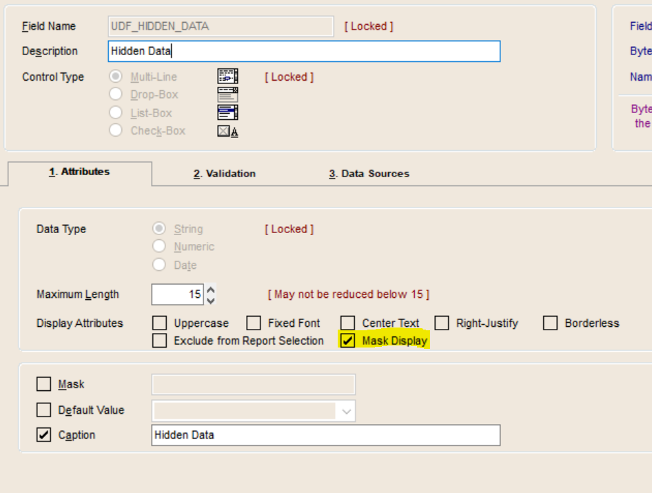 The next step is placing the UDF on the Customer Maintenance panel.
The last step is to see it in action! Let's launch Customer Maintenance and try out our new field. Typing in data only displays dots. The data is not encrypted. Adding the field to your lookup displays the data entered. Also, if the field is added to reports the data will be displayed.
One final note: It is possible to mask the data of an existing field by going into Customizer, retrieving the field and click the Mask Data check box on the Options tab.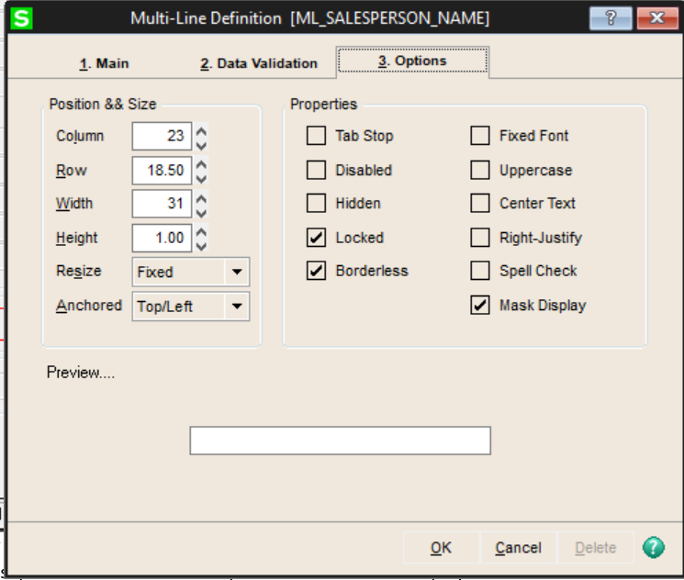 At SWK, we are committed to helping our customers get the most out of their software investment. Please contact us at info@swktech.com to start a conversation on your solution. I hope you have enjoyed this video. Thanks for watching!
Stay Up on the Latest Sage 100 News with SWK Technologies
SWK delivers the latest news, updates, and tips & tricks for Sage 100 and Sage 100cloud users to help them capture the most value from their software. View any of our Sage 100 video resources to learn more about what your Sage ERP can actually do.Contact us if you have any questions on how to best use your Sage 100 or Sage 100cloud software.
Talk to the Sage 100 Support Experts