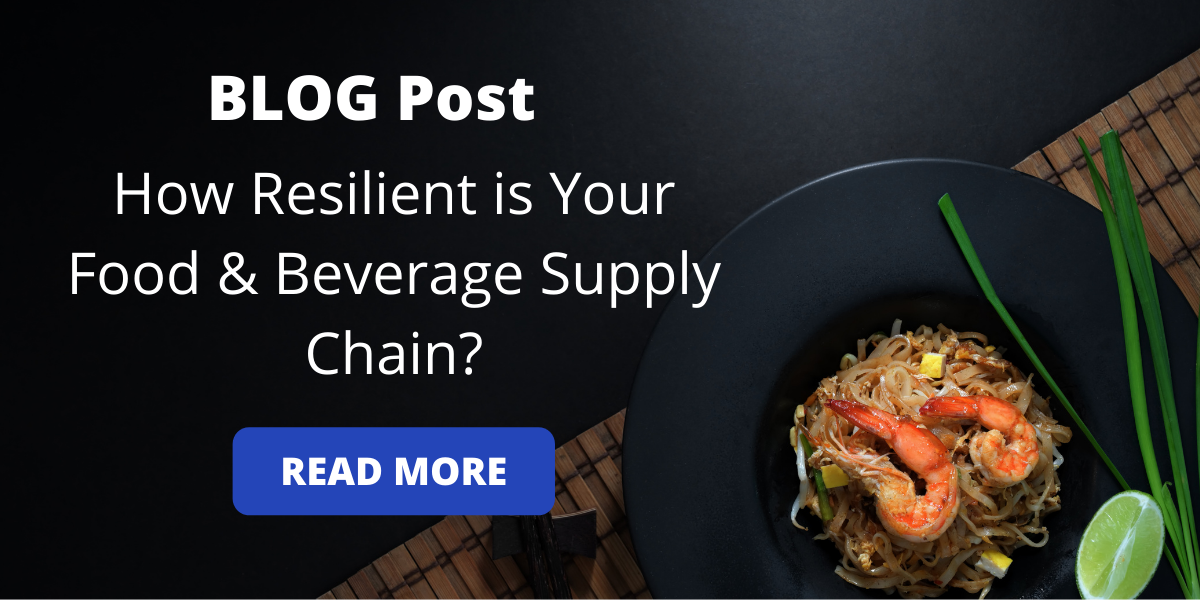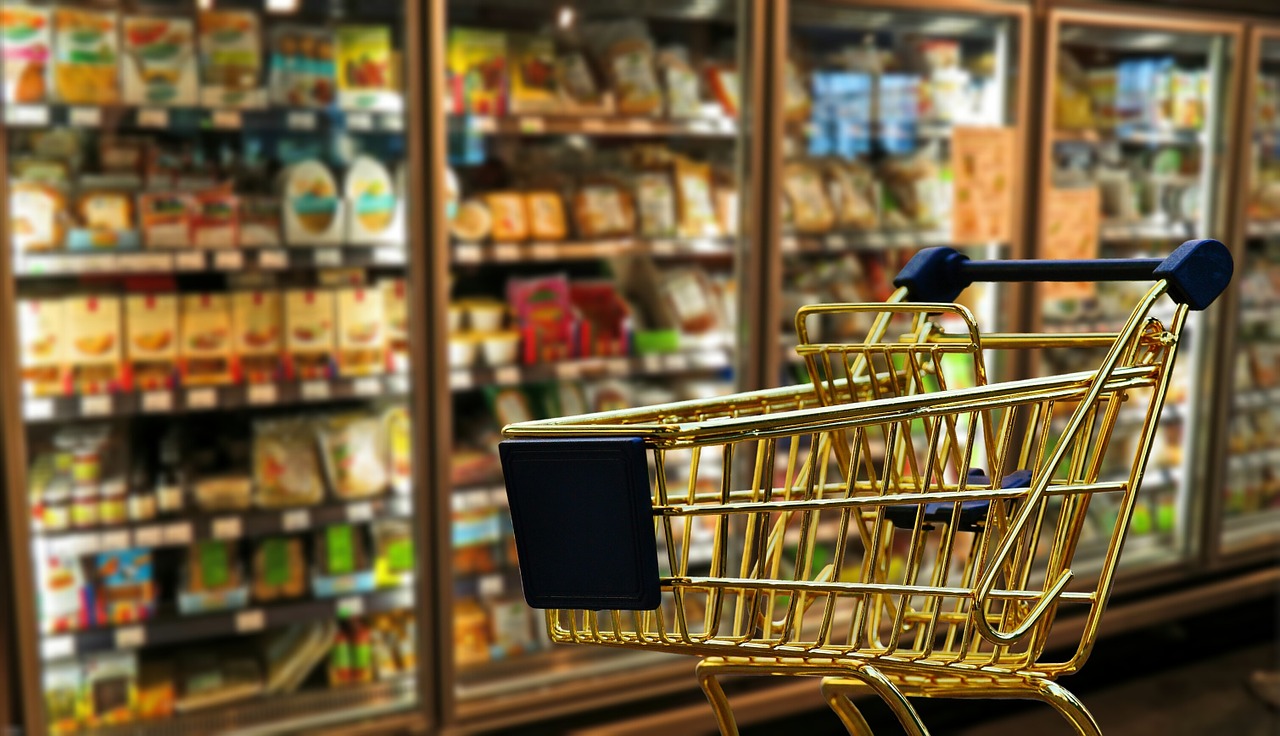 Is your food and beverage supply chain resilient enough to handle the new era of food safety regulations? As a processor or manufacturer, could you handle a food recall quickly and without losing millions in the process? Does your business have the documentation and data in place to ensure compliance across each stage of your production, distribution and value chains?
If you cannot answer every one of these questions, noncompliance, waste, consumer backlash and many more supply chain risks will take a bite out of your revenue and profits. However, implementing an enterprise management system will enable you to capture end-to-end visibility, from raw materials to production to end-product distribution. Implementing a solution such as Sage X3 for food and beverage allows you to take control of your processes and strengthen your compliance operations.
Here are five ways the Sage X3 manufacturing ERP solution makes your food and beverage supply chain more resilient:
Raw Material Resource and Inventory Management
Resource and raw material planning is one of the most regulated areas of food production due to playing such a huge part in consumer safety. Spoilage, contamination and allergens can directly harm personal well-being and is the greatest culprit for recalled products. At every stage of the supply chain, foodstuffs and liquids can become adulterated from improper handling, accidents and natural occurrences, making visibility paramount to limiting losses if the worst does occur.
Sage X3 provides you with improved resource and inventory visibility by capturing insight into individual components from procurement and processing to distribution and transportation. Your ERP documents raw material input and allows you to trace those ingredients through batch production. The audit trails for those resources can be called upon to better manage shelf lives for end products once they reach storage or shipping stages.
Formula Management and Food and Beverage Quality Assurance
Proper formulation, recipe control and quality assurance (QA) also play important roles in food and beverage compliance. Consumer safety regulations are designed to compel manufacturers and processors to ingredient accuracy (for allergens and health claims, which can drift into pharmaceutical regulations), as well to enable source traceback in the event of adulteration and recalls. Your business must have proper documentation in the event of an audit, showing that you have accurate formula and quality management.
Sage X3 delivers this data, as well as multi-stage production controls, that enable you to streamline recipe processing and QA. These controls automatically review the status of raw materials, batch formulas and end products, helping to prevent anything noncompliant with pre-programmed guidelines from entering the supply chain. Sage X3 also records documentation for each of these procedures to ensure audits can be produced for compliance.
Manufacturing Planning, Scheduling and Demand Forecasting
The food and beverage industry's value chain is continuously evolving, with the COVID-19 pandemic intensifying an already growing paradigm shift towards a new era of food consumption. Food safety – in all possible aspects of the term – has increased as both a consumer and regulatory priority, with many public stakeholders demanding unprecedented levels of insight and visibility from manufacturers. The effect these developments have had on costs, buying patterns and many other factors have also greatly impacted production ROI, making demand forecasting an integral part of ensuring value is returned.
Sage X3's manufacturing planning and capacity scheduling functionality has been continuously upgraded by Sage, with the latest updates extending the automation and vertical-specific features. Most recently, the X3 Production Scheduler module was replaced with Web Scheduling, adding a cloud-based browser component that can be hosted in a single-tenant environment. These improvements let you streamline your demand forecasting much more efficiently and empower you to pivot quickly as the food and beverage supply chain evolves.

Food and Beverage Supply Chain Traceability and Compliance
COVID-19 also exacerbated what was already a time of particularly historic change in the food and beverage industry, for almost every stakeholder involved. The FDA had begun to conceptualize the New Era of Smarter Food Safety well before the pandemic, with plans to roll out the project partway through a year that no one had predicted would be so impactful. This period has imparted additional lessons for the food and beverage supply chain, and implementation of the New Era – as well as enforcement and compliance – will be every more dependent upon technology.
True traceability is only obtainable through a robust, centralized database, and Sage X3 provides a single repository for every production chain data flow. All the material, formula, QA, scheduling and inventory information is collected and recorded within your Sage ERP, enabling you to track and trace between every data point from raw ingredient supplier to product lot and serial number. Sage X3 additionally automates many recall-related functions, facilitating quick and decisive recall actions before a crisis disrupts your business further.
Manufacturing Software Customization and Real-time Data
While having a technology solution in place is already a step in the right direction, you cannot truly strengthen your food and beverage supply chain without uninterrupted access to the right data. Every manufacturer and processor is subject to different particular demands, and these idiosyncrasies can hold back software systems too rigid to seamlessly provide visibility into your processes. Only an ERP customized through deep industry experience will deliver on demand insight and return the best value.
Sage X3 is a top-rated ERP system, but for food and beverage processors, manufacturers and distributors, only SWK Technologies can provide a solution flexible enough for end-to-end supply chain compliance. SWK's custom-developed X3 software bundle was built to enable compliance across the process manufacturing industry, with functionality specifically designed to fulfill the unique demands experienced by the many micro-verticals in this sector.
Protect Your Supply Chain with Sage X3 for Food and Beverage
These are just a few of the many features available to processors, manufacturers and distributors with the Sage X3 ERP system. Learn more about how you can capture true visibility across your supply chain when you implement this solution for food and beverage with SWK Technologies.
Download our ebook to learn more about Sage X3's unique traceability features and discover how this solution will work for you.