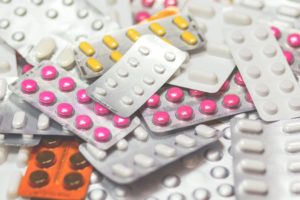 Pharmaceutical manufacturing is heavily regulated by the FDA through the Food Drug & Cosmetic Act (FD&C Act). Drug manufacturers and distributors are increasingly coming under the jurisdiction of widespread federal laws such as the Drug Supply Chain Security Act (DSCSA) that impose more stringent compliance requirements. Navigating the regulations in the pharmaceutical manufacturing industry requires being able to deploy business management solutions that capture end-to-end supply chain visibility for the delivery of accurate production and processing system data.
The Sage X3Pharmaceutical Preparation bundle, powered by Sage, enables pharmaceutical manufacturers to remain informed of their supply chain movements and situations, allowing for precise reporting on compliance-related tasks. This bundled solution provides comprehensive insight into processing controls as well as inventory and shipping data to deliver accurate procedural information on production and distribution practices, including those required to maintain compliance.
Here are six regulations concerning pharmaceutical manufacturing and how the X3Pharmaceutical Preparation bundle can enable you to address them:
1. CGMP
Under the FD&C Act, pharmaceutical manufacturers must implement and sustain Current Good Manufacturing Practices (CGMP). CGMPs impose quality assurance requirements on manufacturers of drug products and mandate the adoption of production and process control systems within pharmaceutical manufacturing facilities. These practices apply across the pharmaceutical industry for virtually every product (with some variation for special circumstances) and are intended to prevent adulterated drugs from reaching distribution to consumers.
CGMPs enforce several different requirements of pharmaceutical manufacturers, including maintain sanitary conditions in laboratory, production, and storage facilities, measured processing dosages, and production task validation. The Sage X3 Pharmaceutical Preparation bundle contains several features that address these needs, such as recipe management and quality control points. X3 allows you to process and apply all of the data necessary to finalizing these procedures.
2. Outsourced Manufacturing
The FDA has implemented several regulations regarding any outsourcing of processing because pharmaceutical manufacturing is an industry that may rely upon third party contractors to maintain profitable production lifecycles. These regulations reinforce several of the burdens of quality management for the contract manufacturer to ensure consistent product handling conditions across every stage. These include all activities related to actual production procedures for drugs, though may not entail any research or development processes unless that is included in the outlined contractual duties.
Pharmaceutical preparation contract manufacturers must have a written quality agreement with the agency that has outsourced production to them that defines roles and responsibilities clearly. The contractor's process controls may come under the purview of the owner's CGMP protocols or may be able to designate their own quality control unit. In either case, the practices used in producing the end products must follow the guidelines established in CGMP for drugs or they will be labeled adulterated. Sage X3 Pharmaceutical Preparation can apply both internal quality controls or outside procedures programmed into the solution.
3. Ingredients & Labeling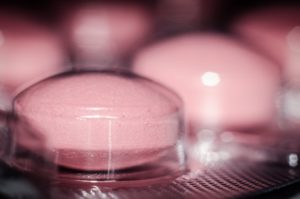 Just as with several other manufacturing sectors, the FDA imposes stringent labeling requirements for pharmaceutical preparation. However, drug manufacturers may face varying regulatory obligations for ingredients that experience significantly different perishability rates that can affect end product shelf lives. Pharmaceutical products also require additional information to be displayed on labeling that is not common in other manufacturing verticals, including directions for safe use such as whether it is appropriate for children under a certain age.
The FD&C Act dictates that measurement information (dosage, etc.) be included on all drug package labeling or that product will be ruled misbranded. Additional requirements include warning labels for certain ingredients, the legally acceptable (or a sufficiently recognizable) name for any ingredients listed, and sufficient translation if featured a language other than English, including Spanish, if being sold in Puerto Rico. Implementing Sage X3 Pharmaceutical Preparation allows you to keep track of all the data pertaining to raw material usage up to each batch processing and captures this information within the system.
4. Supply Chain
In 2013, the U.S. Congress passed the DSCSA to "enhance FDA's ability to help protect consumers from exposure to drugs that may be counterfeit, stolen, contaminated, or otherwise harmful." This entails implementing the adoption of unique product identification systems imposed at different stages for individual verticals and at gradually more precise levels. Pharmaceutical manufacturers are required to apply some form of traceability to drug products on the lot level by November 2018 or risk being ruled noncompliant. There will be more precise requirements in the future for individual package tracking to be adopted gradually.
The DSCSA necessitates the implementation of track-and-trace systems that can provide the full historical data of a product on-demand. Pharmaceutical manufacturers and distributors must be able to successfully identify a package, track its movement, determine if it is potentially adulterated or mislabeled and notify the FDA and any other stakeholders affected to maintain compliance. This can be achieved by deploying the X3 Pharmaceutical Preparation bundle's traceability features to provide comprehensive audit trails for products. Utilizing this bundled solution's data tracing functionality allows you to deliver the full history of an end product to its original processing batch.
5. Documentation
Documentation pertaining to pharmaceutical preparation manufacturing processes, including those documents regarding equipment maintenance, raw material usage and batch production, must be archived and maintained in the event of submission for data review. This information will help ensure continued commitment to compliance in all relevant products as well as allow root cause of noncompliance to be identified much more easily. Instances of adulterated products or situations which may lead to adulteration must also be preserved.
Sage X3 Pharmaceutical Preparations allows you to capture all of the data relevant to your manufacturing processes, including those inspected for FDA compliance. Automated reporting features enable you to review information at each processing stage to identify potential instances of noncompliance and address them before submission to regulatory agencies. With the X3 bundled solution, you can deliver electronic records as needed to fulfill FDA reporting requirements.
Sage X3 Pharmaceutical Preparation Provides Pharmaceutical Manufacturers the Means to Fulfill Compliance
The Sage X3 Pharmaceutical Preparation bundled solution captures and delivers the data necessary to maintaining compliance with FDA regulations for drug manufacturing. Applying X3's extensive functionality allows you to trace all production processes as well as the lifecycles of all product batches created.
Download our free E-book to learn more about Sage X3 Pharmaceutical Preparation, powered by Sage, and how this solution can ensure you achieve compliance in pharmaceutical manufacturing.
Download the ebook on Enterprise Management Pharmaceutical Prep, Powered by Sage.