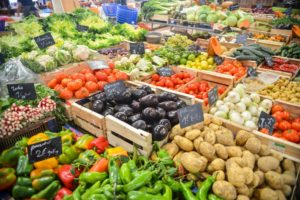 Maintaining compliance is vital to sustaining a successful food or beverage business. Failure to adhere to regulations can result in consequences that can lead to financial loss and operational downtime or shutdowns. To avoid these consequences, it is crucial to address all stipulations of the regulations governing food and beverage processing and distribution.
The Food and Drug Administration (FDA) and the Environmental Protection Agency (EPA) are the two federal bodies that primarily dictate the consumer protection guidelines concerning foodstuffs and liquids in the United States. The former has several mandates that directly affect food and beverage manufacturers, including Hazard Analysis and Critical Control Points (HACCP), the Food Safety Modernization Act (FSMA), and the Bioterrorism Act of 2002. These are just a few of several protocols that must be followed to maintain compliance.
Sage X3 is a customizable enterprise resource planning (ERP) system that addresses the complex components of food and beverage regulations. Sage ERP X3 provides users with a detailed overview of their organization's operations and enables automation of compliance-related tasks to speed up supply chain processes. It also allows organizations to make more informed decisions on follow-through with regulatory protocols.
Here are five ways Sage X3 can aid food and beverage manufacturers meet compliance:
1. Quality Control
Food and beverage regulations entail strict health requirements that manufacturers and distributers must comply with. Noncompliance in this area would not only mean repercussions from regulatory agencies, but consequences from consumers as well. A majority of foodstuffs and non-alcoholic beverages are perishable items with a limited shelf life. Products past the age of safe human consumption that find their way to market could severely impact the well-being of customers, and the reputation of your business.
Sage X3 hosts quality control and assurance programs that actively inspect and cross-check items against lists of compulsory attributes. Anything out of the ordinary can be flagged and inspected to determine product viability. Sage ERP X3 allows for any potentially noncompliant items to be automatically quarantined to prevent their accidental distribution.
2. Planning and Scheduling
The timeliness factor in food and beverage inventory management places increased pressure on supply chain processes. Production and transportation have stricter timetables to meet in order to preserve ingredient and product quality. Missed deadlines represent significant loss of investment in addition to a major risk in the event of an audit. Items out of place at the wrong time could affect interpretations of compliance, as could products that are improperly stored or shipped.
Improved scheduling applications through Sage X3 provide streamlined methods of managing production and shipping agendas. Automated timetables can be arranged based on priority to fit within the organization's current requirements. Conflicts between processes can be more easily identified, which helps avoid potential contamination of batches by incorrect ingredients (including potential allergens in unlabeled packages).
SWK also offers an integrated corrective and preventive action (CAPA) add-on program for Sage X3 that enables faster protective functions. CAPA tasks are a fundamental obligation of FDA regulation compliance for manufacturers, and failure to meet the agency's established guidelines during an inspection can lead to repercussions. SWK's unique solution allows you to avoid relying on manual CAPA-tracking processes to meet compliance.

3. Inventory Traceability
The list of FDA requirements food and beverage manufacturers and distributers must meet can be extensive, but noncompliance is not a realistic option. Therefore, in order to mitigate the risk of failure to fulfill regulations, all of the necessary data regarding each package must be actively monitored and heavily scrutinized. Manual cross-checking is time-consuming and exponentially increases the risk of human error with each inspection, yet not investigating products can lead to serious results if one or more noncompliant items leaves processing.
Sage X3 provides increased functionality for lot traceability to maintain more accurate and up-to-date reporting of inventory status. This improved visibility enables you to track down packages more easily in the event of a potential contamination and to issue quicker recalls of similar products. Real-time manufacturing data allows for a more streamlined compliance monitoring process at all points of distribution.
4. Material Tracking
In addition to inventory, product component tracking is another integral step to ensuring compliance is met. Besides maintaining freshness of raw food and liquid ingredients used in final product formulas, it is also important to prevent an accidental inclusion of certain materials in the wrong products. Potential allergens present a significant danger to consumers if packages are not properly labeled, and food or beverage items found with such without warning represent a serious breach of compliance.
With informative recipe and material tracking features, Sage X3 enables more precise monitoring of product components throughout all levels of the supply chain. Detailed reporting allows for incorrect or substandard ingredients to be discovered more easily in the back-end, while also lending to the addressing of modern consumer trends regarding transparency. Informative audit trails permit verification of "farm to fork" ingredients and organic farming partnerships for package labeling purposes.
5. Collaboration
Above all other efforts aimed at ensuring compliance with food and beverage regulations, the most critical is successfully communicating the correct procedures to all business units and other parties involved in the supply chain. Without the ability to accurately convey these guidelines as dictated by the FDA, organizations run the risk of human error causing noncompliance at any point along the supply chain. Additionally, supervisors and executive leadership require sufficient visibility into vital processes to identify situations where compliance might potentially be breached.
Sage X3 is an intuitive, all-encompassing enterprise system that provides ease of access for users while remaining sophisticated enough to accurately catalog all data within the organization. Sage ERP X3 is also customizable so that workflow reflects current user operations, as opposed to the inverse where personnel have to adjust to the software's procedures. Its browser-based architecture allows for swifter dissemination of information throughout your departments to ensure everyone is apprised of ongoing situations and necessary protocols. Inherent scalability also enables Sage X3 to accommodate expanding functionality as your business grows.
Sage X3 is the Software Solution of Choice for Food and Beverage
SWK's flexible Sage X3 solution enables food and beverage businesses to meet compliance with governmental regulations more easily, as well as fulfill many other functions. For more information on Sage ERP X3's compliance features for food and beverage, download our free E-book below,