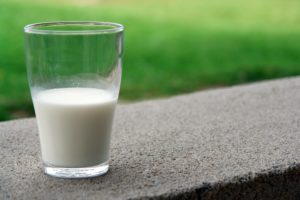 Dairy manufacturers rely on several elaborate production practices in order to sustain profitability and ensure growth. Additionally, food and beverage subsectors like dairy processors face increasing scrutiny from consumers and regulatory agencies concerning product quality and production transparency. Dairy product manufacturing necessitates implementing a comprehensive business technology solution that enables end-to-end value chain visibility and intuitive functionality for enterprise level processes.
Sage X3 is a software solution featuring native process manufacturing capabilities that can be seamlessly applied toward dairy end-product processing functions. It allows users to generate a centralized system from which all production data and tasks can be monitored, reviewed, and acted upon. Sage ERP X3 has historically been able to provide dairy manufacturers with a powerful, yet flexible solution that simplifies production and financial processes, as well as streamlines communication with partners and customers.
Here are six features that make Sage X3 ideal for dairy manufacturers:
1. Superb Out-of-Box Functionality
Dairy product processing is a complex manufacturing system with many intricacies that must be followed to ensure continued sustainability. It requires being able to receive information updates and react to situations quickly within a multifaceted value chain. Any software solution deployed in this sector must be able to provide comprehensive and intuitive functionality within a reasonable time frame past its full implementation.
Sage ERP solutions come with built-in capabilities for process manufacturing integrated into a robust core platform that can be leveraged to maintain consistency within production lifecycles. Leveraging a system such as Sage X3 will deliver a quicker, more immediate value to your dairy manufacturing business. Capitalizing on this solution's central functionality will allow you to streamline your processing without introducing an overly complicated system.
2. Flexibility
The complexity of dairy manufacturing can also generate several new developments that might not be able to be met by one set of standards in a timely or cost-effective manner. In addition to consumer trends that may shift rapidly, you will also need to prepare for future growth and an expanded scope for your business processes. You will require a modular ERP solution in these situations in order to scale your system up to meet the new challenges.
Sage X3 has an open architecture framework that allows it to be modified according to your needs. As a Sage Master Developer, SWK is granted access to Sage ERP product source code and can customize your solution further using experience gained through past implementations for dairy product manufacturers. Combined with Sage X3's powerful core functionality, these customizations will allow you to position your solution to meet pain points and alleviate bottlenecks even as they form.
3. Inventory & Resource Management
The natural perishability of many dairy products mandates strict guidelines for production and shipping schedules. Several ingredients needed for end-products also require maintaining a certain pace for processing to ensure continued ROI for raw material procurement and final distribution. The management of all these separate items can be obfuscated by siloed business processes and outdated communication procedures. These will raise costs from disrupting production lifecycles, generating material or product waste, or creating accidental mixtures with mislabeled or expired end-products.
Deploying Sage X3 for inventory management and material requirements planning for dairy manufacturing will streamline your production by granting visibility at every stage of processing and distribution. By delivering more accurate data on your processes at every segment, Sage ERP X3 will empower you to react to shifts in inventory with more preparation and better decision-making. The solution will allow you to adjust for changes in price for both raw ingredients from suppliers and end-products with retailers and consumers by granting a more accurate overview of your supply chain.

4. Recipe & Formula Management
Dairy end-products use very particular mixtures derived from standardized recipes. These processing standards ensure that manufacturers in this sector can maintain consistent production without any unexpected deviations. If these formulas are not followed precisely, it can result in end-products with unintended mixtures which can lead to several consequences.
Government regulations for food and beverage manufacturers require consistent and inclusive labeling for end-products. If a product is found to have ingredients not included in its label, it will be found noncompliant and a recall may follow as improperly labeled products create the risk of exposing consumers to allergens. Recipe management procedures also have to account for expiration dates of ingredients included in batch mixtures. Raw materials that have expired can also end up causing harm to consumers.
With Sage X3's recipe and formula management functions, dairy manufacturers will be able to create streamlined resource processing methods. The solution allows you to preprogram established recipes into the system to remove the risks associated with manual data entry. The mixing processes are automated to prevent human error from generating incorrect final mixtures and to streamline production lifecycles, granting you improved product-to-market deliverables.
5. Quality Assurance
Food and beverage processors must ensure they are able to deliver end-products that are viable for consumption once they leave the plant, and dairy product manufacturers are not excluded from this. The shelf life of end-products must be taken into account with each batch that is processed so that tainted packages do not make their way into distribution. Establishing standards for maintaining quality of products will prevent instances of noncompliance with cleanliness regulations and from products having to be recalled.
Preloading these standards into Sage X3 enables the solution to monitor the quality of each batch and cross check its status against the specific requirements outlined in the appropriate listing. This automated monitoring system allows users to identify if a batch has not maintained quality and ensure that compromised ingredients and mixtures do not reach end-production to make their way into distribution. These lists include raw materials as well as final products to enable you to monitor quality throughout the entire supply chain.
6. Traceability
The compliance requirements for food and beverage manufacturing subsectors such as dairy processing generates a need for production transparency. Consumer expectations also drive emerging best practices – as well as regulations – in dairy manufacturing so that maintaining insight into each product at every stage of its creation is a modern necessity. Sage X3's native traceability functions enable visibility throughout your entire supply chain, allowing you to deliver the value of that transparency to consumers.
Sage ERP X3 permits you to trace products from their lot to their original processing batch and down to the individual materials used in the production. The system maintains records for all completed batches to provide detailed audit trails for entire production lifecycles. With this built-in traceability and recording functionality, you will be able to accurately demonstrate compliance with government regulations and "farm-to-fork" best practices expected by consumers.
Sage X3 Provides Superior Functionality for Dairy Manufacturers
Sage ERP software is designed around robust core programming features that can be integrated with additional utility to deliver value to specific sectors. Sage X3 for process manufacturing provides comprehensive functionality that directly addresses the pain points inherent dairy processing. Yet this solution also offers a flexible architecture that can be modified and applied for multiple specific circumstances. With additional integrations, you will be able to create a system that adapts to your particular needs and will scale according to your internal processes seamlessly.
Read through this list of additional modules for Sage ERP X3 deployed for food and beverage manufacturing and distribution to determine which will deliver the most value to you.
Download the ebook on Enterprise Management F&B, Powered by Sage.