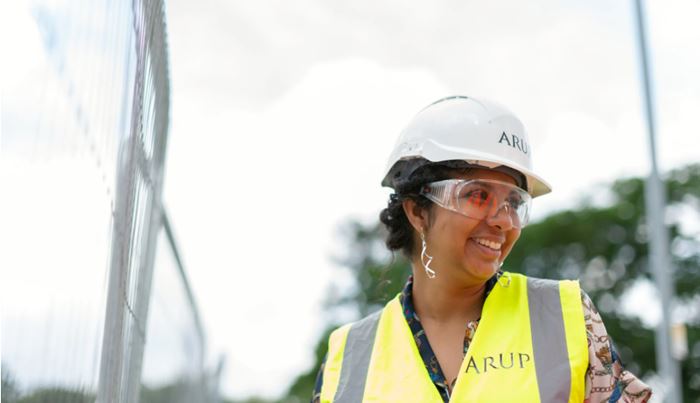 Choosing the best ERP for construction and engineering firms (whether you provide services in civil engineering, land development, road construction, etc.) depends on many different factors, but the key is to look at the common core requirements. No matter your size or space in the industry, your enterprise system must be able to handle the basics seamlessly, including GAAP-based accounting, field service and asset management, job costing, and project management. Most importantly, your software should be able to keep up with the modern demands of the market and offer access to contemporary features like mobile access that will give your firm a competitive edge in today's connected world.
Here are the top factors to look for when choosing ERP for construction and engineering firms:
Scalability for Your Firm Size
Business management and accounting software are never "one size fits all" and just because the technology sounds amazing does not mean that a solution will end up being the right choice for you. However, there are several market-leading systems that offer flexibility in how many users, features and other resources you deploy at any one time to ensure that you are able to usage upwards or downwards. This level of scalability provides better strategic options in the long-term, letting you build up your application as you grow and giving you better ROI.
Bridges All Parts of Construction & Engineering
Modern construction ERP must be able to keep your teams and workflows from living in silos that diminish visibility, and could you leave you blind to both pitfalls and opportunities for improvement. However, the trouble with variety between different systems is that not every solution will not be designed to handle every unique part of your operations, potentially creating cracks where insight may slip through. For engineering firms serving the industry, your best choice will be software that connects as many of your processes as possible, from customer-facing activities and project oversight to human resource and payroll management.
The Importance of Data Visualization in Construction
Construction and engineering firms are inherently at risk for disconnected databases, with factors from all over the business contributing to communication overload. The industry is increasingly reliant on data delivered quickly but intelligibly for all parties involved, from managers to subcontractors. Your ERP choice must grant you the ability to produce visual, personalized reports with customizable analytics fields to empower you to keep up with your competitors in the age of digital transformation.
GAAP & IFRS Accounting Compliance
All ERP is built on a core foundation of financial management functionality that expands beyond what small business accounting software like QuickBooks can provide. However, engineering firms in the construction require a finance system that provides robust project accounting to create detailed reporting in compliance with GAAP, and IFRS if working with multi-currency. Ideally, your solution should also be able to handle variations and disruptions that could throw standardized reporting workflows and keep your project billing and revenue recognition accurate.
Field Service & Mobile Cloud ERP
Construction is an industry in which field service management is required to keep track of project and work orders onsite, but many ERP have a hard time handling this by themselves. Your firm must seriously consider a cloud-based (or hosted) system that enables seamless communication, scheduling and file transfer between field personnel and the back office, preferably via mobile device like a smartphone or tablet computer. Cloud ERP that is native SaaS (Software as a Service) also brings the advantage of being built on a modern platform, meaning that you have access to newer technology features than with legacy applications.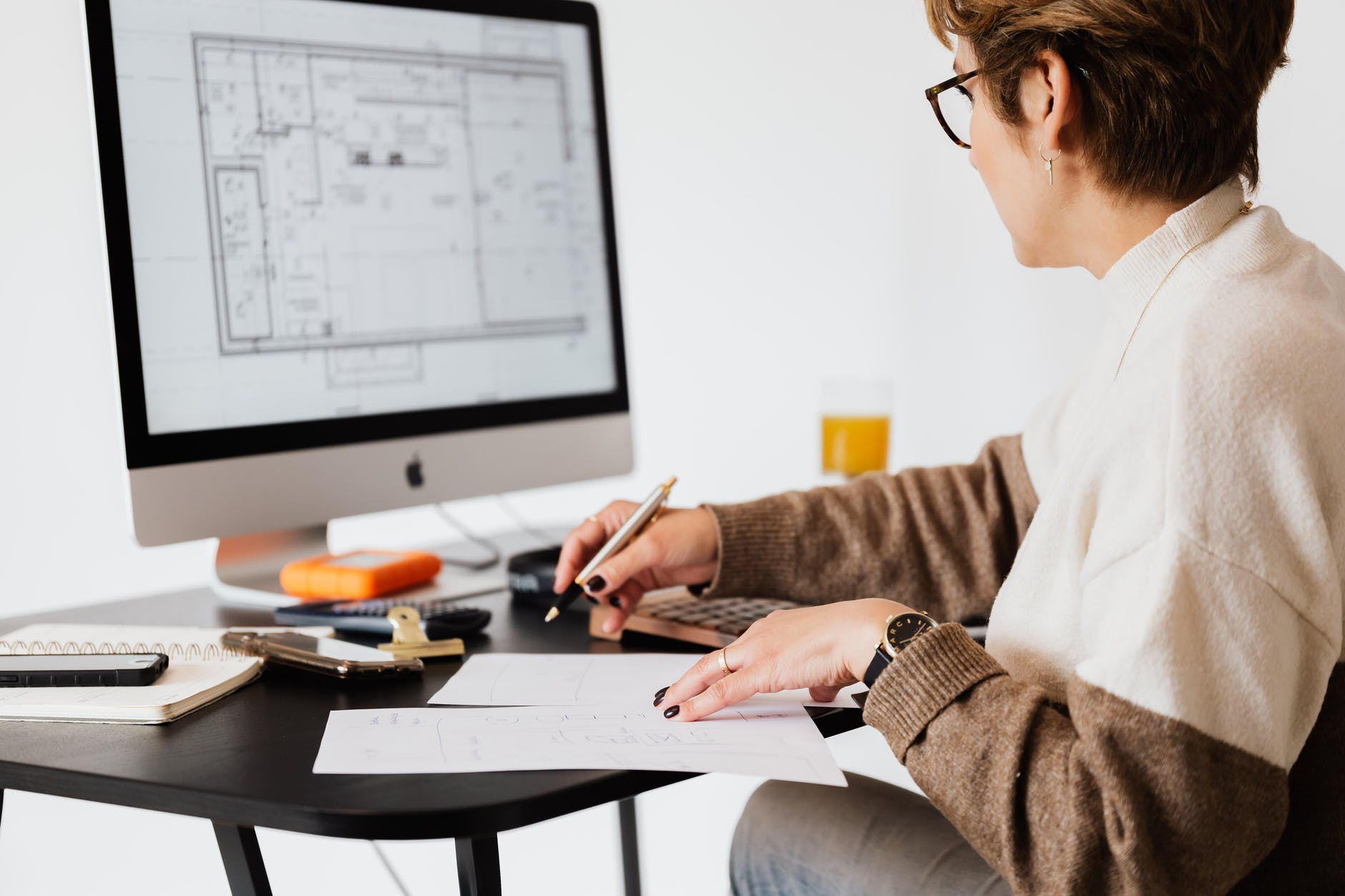 Customization & Integration with Third-party Systems
Many different solutions usually make up a technology stack, and even if you able to successfully consolidate the number of systems in your IT ecosystem chances are you will need to modify the original applications to handle unique processes. This makes it important to choose construction and engineering software that is easy (or easier) to customize or integrate with third-party apps, but the good news is that many modern cloud ERP systems offer both. With multiple open APIs often being included in the architectural design, your firm will have many more options between integrations for additional features (HR and payroll, CRM, etc.) as well as for customized workflows developed by a certified partner.
Asset & Inventory Management
Your construction and engineering ERP must enable you to keep track of every piece of equipment, vehicle and other physical assets required to deliver your services to be able to inform your ROI. This functionality needs to be tied to field service and project management as well as to ensure inventory can be traced back to each job and located easily by managers. Only by getting a clear view of how your resources are being used can your firm maximize your productivity and value return of your services.
Other Modules & Features for Construction
There are many other product modules and complex individual features besides those above that your firm should acquire to build a construction and engineering software stack that gives you the best ROI on your technology. A few of these will likely need to be customized out of the box at least slightly, or even built from scratch (either inhouse or with a partner's help) for minor but repetitive workflows to ensure process efficiency. Others that require deeper functionality will necessitate looking at third-party integrations that extend specific capabilities in mission-critical areas, such as compliance.
Your construction and engineering ERP choices need to be weighed according to these factors, as they will greatly impact the value you need to put in and what value you can expect to capture based on existing processes. To balance this equation for maximizing your ROI, you should choose a system that supplies the right mix of native features and available integrations for what you need, determining what demands have priority now, which can you implement over time, and which can you delegate or outsource.
Here is a list of some of the other software modules and features you should look at for construction:
AIA Billing/Reporting
Bid Management
Budgeting
CRM
CAD & Drawing Management
Project Management
HR & Payroll
Field Reporting
Job Costing
Vendor Management
AP Automation
Multi-company Accounting
Change Management
Weather Tracking
Contractor Management
Learning Management
Finding the Right ERP Partner for Construction & Engineering
More important than finding the right ERP for construction and engineering is ensuring you engage the right partner for implementation and long-term support. All the features and technology upgrades in the world will not deliver a value return if you are not using them to their fullest potential, and only an expert value-added reseller (VAR) and consultant with in-depth knowledge of your system can supply the guidance needed to achieve this. Look for a VAR with the resources to provide this, and a reputation in the market the reflects the level of service you need to protect your investment.
Discover Why Acumatica is the Best ERP for Construction
Acumatica Cloud ERP grants construction and engineering firms the visibility and flexibility they need to keep track of project costs, activities and more with real-time insight and modern automation. SWK Technologies is an award-winning Acumatica partner with years of experience working with the construction industry, and we will leverage this knowledge to build a software stack that adapts to your needs – learn more by watching our tailored demo below.
Sign up to watch our demo video here to see an overview of Acumatica Construction Edition and discover exactly why it is the best ERP for your construction and engineering firm.