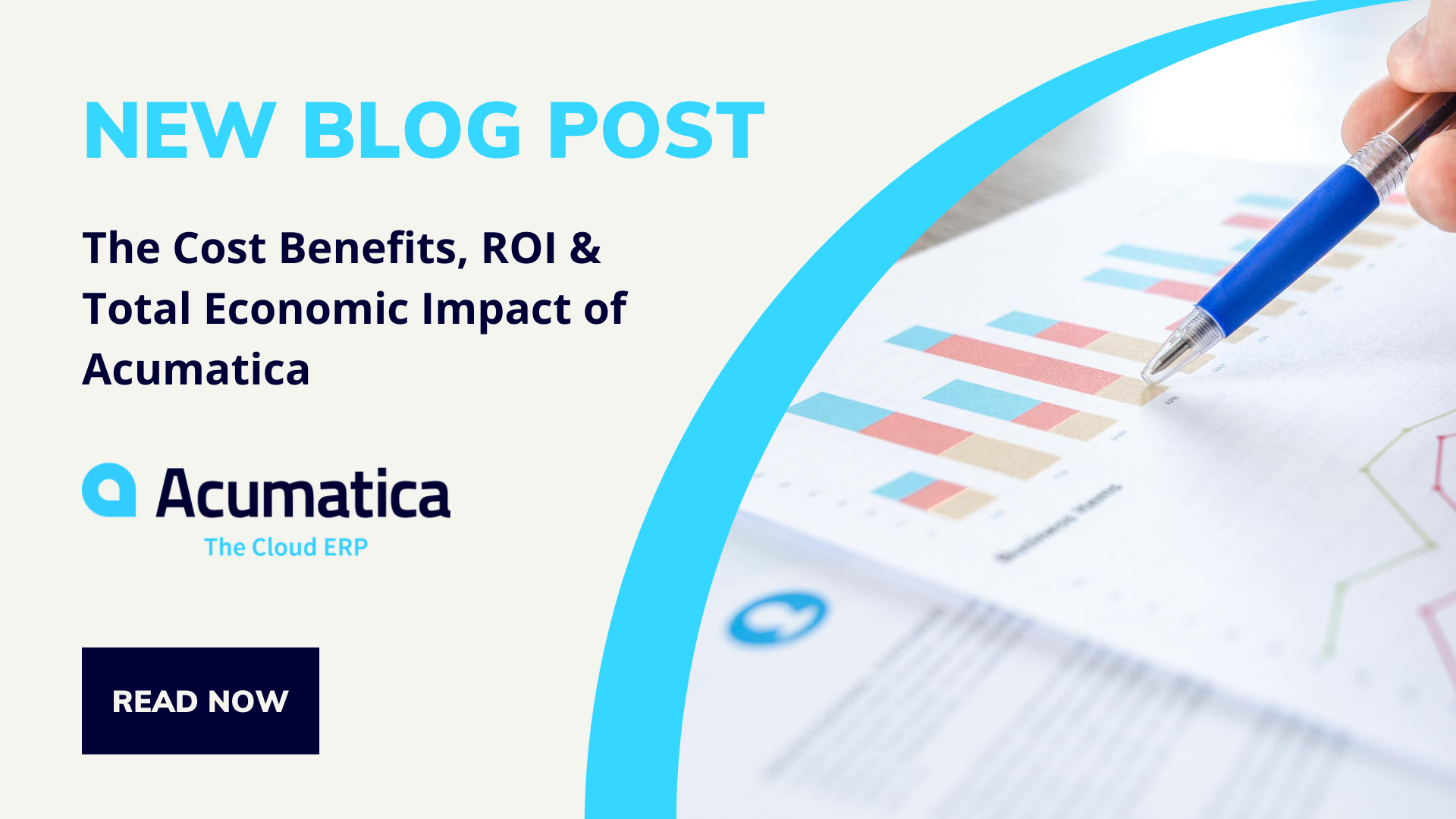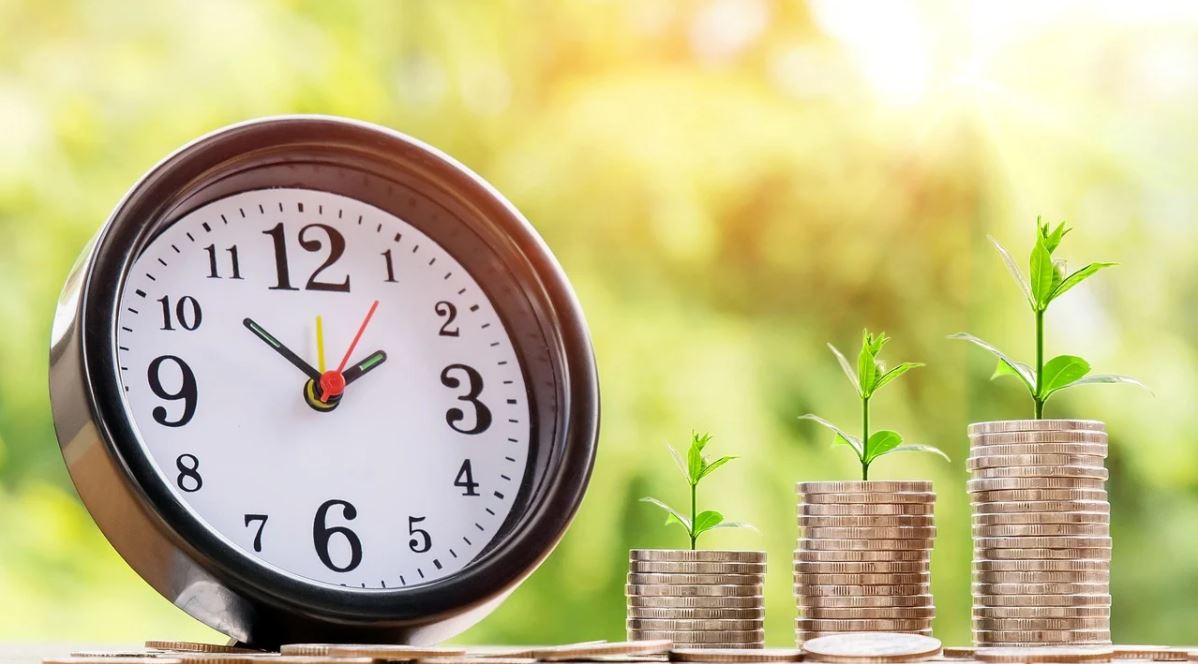 A study by Forrester Consulting into the Total Economic Impact (TEI) of Acumatica revealed that implementing this cloud ERP would not only save you money, but enable a return on cost. Conducting an in-depth investigation of four businesses who migrated from either legacy or no ERP, Forrester built a model from their findings that quantified their ROI on their migration. Their research found that Acumatica Cloud ERP delivered a return on implementation costs 16 months past go-live, then $1.3 million in gross profit by year three.
The total cost of ownership (TCO) of any ERP is dependent upon a multitude of factors, but Acumatica limits TCO by eliminating user license costs, hardware maintenance, and automating repetitive processes. With SaaS and hybrid deployments, your business can mitigate or completely remove many of the extra expenses of maintaining legacy systems. The TEI of this cloud software in particular reflects the huge ROI potential it provides for businesses across several industries and the value it delivers through process automation.
Here are the cost benefits, ROI, and total economic impact of implementing Acumatica:
Wasteful Spending Before Acumatica Cloud ERP
The Forrester team interviewed several businesses to help develop their TEI model from a variety of backgrounds – most were involved in a hard goods supply chain, and most were bigger SMBs. The similarities dwindled from there, however, despite differences between the interviewees' companies and roles a consistent pattern emerged – all had lost money on poorly optimized processes. Whether they had relied on a traditional on-premise ERP or none at all, each saw a noticeable improvement in operations after implementing Acumatica.
Improperly configured and outdated technology stacks can hold a business back from achieving true ROI, as it did for many of the interviewees in the Forrester study. Disconnected silos prevent you from getting a clear picture of your processes and from making informed decisions on business strategy. As the report reflects, migrating to a modern cloud ERP delivers real-time insight, advanced process automation, enhanced scalability and an overall reduction in capital expenses.
No Hardware Costs and Seamless IT Processes
By removing the need for traditional IT infrastructures and related maintenance activities, the report interviewees were able to save over $610,000 migrating to Acumatica. The move to the cloud allowed the organizations to eliminate the costs associated with deploying hardware to host their software, including purchasing, maintaining and upgrading it. It also enabled them to consolidate their technology stack to just the ERP and integrated applications, purging silos and uniting databases into a single system.
The physical infrastructure and disconnected systems imposed by rigid traditional software solutions generates excess costs and inefficiencies which lead to even more costs. Hardware lifecycles, fastidious additional customizations and manual data entry between siloed systems wastes your money as well as your time, which of course leads to more money spent trying to compensate for these issues. Acumatica Cloud ERP removes the need for maintenance, integrates functions, condenses touchpoints and automates technology updates, improving your ROI on IT expenses considerably.
Better Operations and Better Profitability
Armed with a faster system and better quality of data, the interviewed businesses were able to capture over $470,000 in additional profits by moving to a modern cloud system. Streamlined operations beget more optimized projects, which significantly boosted productivity from the back office to customer-facing sales processes. Leveraging both more and better deals through Acumatica, each sale closed delivered increased value to the company even while contract volume grew, with enhanced information leading to more accurate quotes and real-time sales pipeline management.
The results among the interviewees reflect a key factor to returning value on both operational and software investments – capturing visibility into your processes. Legacy systems, misconfigured cloud solutions, and desktop accounting applications like QuickBooks all inevitably prevent you from gaining real, consistent insight through a lack of reliable data. Only Acumatica Cloud ERP provides SMBs and small enterprises with a unified, comprehensive view of internal operations by delivering seamless access to information on demand.
Money Saved on Software User Licenses and Improved Scalability
By leaving behind legacy software pricing models that added additional superfluous costs, the interviewees were able to save over $460,000 in fees when switching their solution. Acumatica eschews traditional licensing structures in favor of a purely consumption-based price that enables customers to pay for what resources they actually use instead of per user. This unique paradigm frees businesses of rigid license and maintenance fee demands similar to how the cloud relieves the burdens of physical infrastructure, and combined together these factors remove a huge impediment to growth.
On-premise software licensing often includes rigid prices for user counts that, along with being tied to hard capacity stops imposed by servers, limit scalability as companies add employees. There are quite a few ostensibly modern cloud solutions that also impose initial user costs and even surging price over time, like Oracle NetSuite. When it comes to Acumatica versus NetSuite, the former wins the battle of cloud ERP pricing by ensuring that your business is not charged for each user – letting you save money as you grow.

Improved Customer Data and Marketing Spend
Forrester found that by expanding their visibility, Acumatica Cloud ERP also enabled the interviewed organizations to save over $360,000 on their marketing spend through optimized ad targeting. Additionally, the improved digital conversions also contributed to the profit margin gains mentioned previously and delivered salespeople better qualified leads. With a level of insight that had previously been unobtainable without a modern cloud system, these businesses were able to seamlessly shift spending while leveraging more informative customer data.
Customer relationship management (CRM) has moved increasingly to SaaS, with web-based features and real-time reporting providing solid benefits over traditional deployments. CRM hosted in the cloud allows for a seamless flow of data between users, whether working on back office operations or forward-facing sales activities. Capturing this understanding of customer patterns and lifecycles allows your business to identify the best profiles to target and which project types will deliver the best ROI.
Streamlined Procedures Allow for Reduced Labor Costs
Through software automation, the interviewees were able to reduce labor time and costs, saving over $300,000 through Acumatica. Consolidating many individual tasks for bookkeeping and other administrative operations allowed the businesses to streamline how each process was handled, shortening time devoted to producing reports that had previously taken weeks. Additionally, they mitigated human error with automated accounting and reporting to help eliminate inaccuracies.
Having both automation and flexibility is critical for industries like distribution and manufacturing to be able to capture the full value of digital transformation. The key is to ensure tedious processes are condensed and streamlined to the level the average consumer would enjoy online to allow your users to interact with your system seamlessly. Reducing time spent on repetitive tasks opens up bandwidth to deliberate on tasks that require more meticulous human input and act much more swiftly as developments appear in your supply chain.
Other Acumatica Benefits Besides Cost – User Satisfaction
There were many other benefits apparent in Acumatica from Forrester's research into the interviewed companies, both quantifiable and unquantifiable. One of the most consistent – and impactful – was the rise in user satisfaction as employees utilization of the software grew over time. Process automation in particular enabled many to cut down on the more time-consuming and repetitive work, and opened up opportunities for better work-life balance.
Acumatica Cloud ERP has shown an ability to generate user satisfaction at levels only some of the most expensive solutions on the market have been able to keep up with. With modern technology and customization options that reflect what users experience in their personal lives, it provides a seamless feel that keeps employees within the system instead of in and out of separate, disconnected menus. Combined with automated features across the board, Acumatica makes life easier for your software users and allows for better productivity.
Discover the Total Economic Impact of Acumatica for Your Business
The Total Economic Impact of Acumatica as laid out by Forrester firmly establishes that this software provides a quantifiable return on your initial purchase in a shorter time than comparable solutions. Discover how you can also not only save money on implementation and maintenance costs, but begin generating profit by migrating to the cloud with the help of SWK Technologies.
Download the full Total Economic Impact of Acumatica by filling out the form and learn more about cloud ERP's ROI potential.