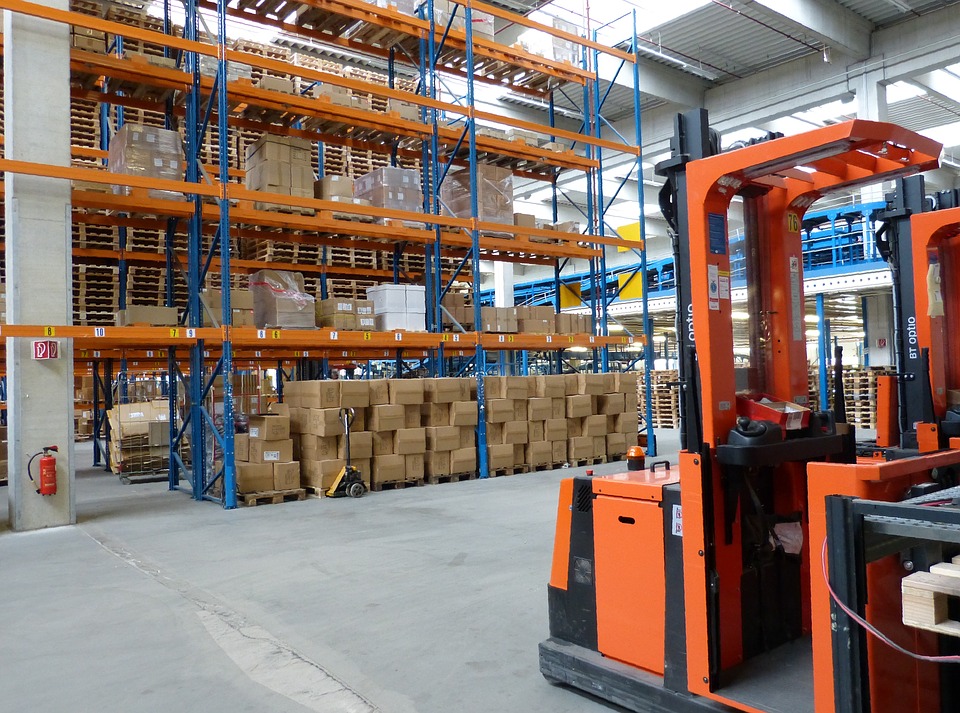 Inventory management is one of the top pain points for distributors. Monitoring, moving and replenishing stock is the cost of keeping your business going, but inaccuracies at any stage will hurt your ROI and your margins on orders. Investing in a distribution technology solution allows you to capture this data, yet to get the best return you must adopt a truly comprehensive system.
Cloud ERP for distributors delivers the best value for inventory and supply management. Tapping into the remote connectivity of a SaaS (Software-as-a-Service) or even a hybrid deployment enables you to capture full visibility into your supply chain in real-time. Cloud technology such as Acumatica provides a completely digital IT infrastructure, unlimited user access, and up-to-the-minute reporting that offers distributors the means to scale inventory processes according to their resources and still capture enterprise-level value.
Here are five benefits from managing your inventory through a cloud ERP:
1. Track and Trace Stock
Accuracy is the greatest challenge of inventory management – devoting manhours to counting and recounting stock is a significant drain on your time and resources. However, the real hit to your budget comes from being of out-of-stock for high-demand products, or from inadvertently overstocking to avoid the former. Acumatica ERP allows you to avoid these scenarios by empowering you to keep track of your inventory at all times in the cloud.
Acumatica gives you the ability to trace inventory through lot or serial number assigned according to item status ("receive," "issue," or "assembly"), as well as by sub-category for easier segmentation and organization. It also provides value fields such as expiration dates and locations in your reporting dashboards to enable you to optimize when and how you move your stock. All of this data is captured and delivered in real-time, and is backed up automatically in the cloud to ensure you always know where your inventory is sitting at moment's notice.
2. Warehouse Management
Acumatica also allows you to effectively see inside every one of your warehouses without having to set foot in each location. Managing inventory at multiple points of distribution can become a huge burden without have the means to capture insight into stock levels at every region. Migrating to cloud software mitigates this with offsite access as well as removing physical infrastructure requirements associated with traditional IT deployments.
The multi-warehouse functionality in Acumatica Cloud ERP is scalable according to your volume and location demands, so that you will always be able to track inventory between distribution centers no matter your circumstances. Using a distribution ERP with state-of-the-art cloud technology also introduces the ability to use mobile applications to capture data at every touchpoint. With modern digital tools and IT infrastructure, you can streamline how you manage and move inventory within every warehouse.
3. Supply Chain Management
Supply and demand greatly determine optimum inventory levels for ROI, and when combined with speed-to-market, these factors are critical to customer satisfaction and growth in the distribution sector. Keeping your inventory turnover at a positive rate means knowing when the best time is to purchase new stock and finding the most valuable deals for this supply. This requires more manpower on your end to manually track inventory – unless you have a modern cloud ERP with order and requisition automation.
Acumatica automates your procurement processes while still allowing you to manage and fine-tune individual activities. Using customized fields to track both inventory and vendor data allow users to execute pre-populated purchase orders once stock level alerts are received. Combined with forecasting generated from predictive KPIs, Acumatica enables you to develop a seamless, fast-moving supply chain that leverages inventory demand algorithms against historical supplier price lists for optimized budgeting.

4. Inventory Expenses and Financials
All of these inventory management processes generate an additional datapoint to manage – accounting for all of the expenses and sales information that come with commercial distribution. Smaller distributors may rely on desktop accounting software to handle all of their financial data, but solutions like QuickBooks cannot handle the volume of figures produced by larger businesses, nor can they connect all of the data generated by non-financial departments. Only a modern ERP can handle the level of transactional information generated by a midmarket distributor.
Deploying Acumatica to connect your inventory management with your accounting processes enables you to consolidate entry and reporting to produce more accurate receipts. Acumatica's flexibility also allows you to create customized fields for specific items and pre-generate orders with partial information, so that you have a record of every transaction at all times. With real-time stock level checks compared against sales orders, shipment order scheduling, and automated credit holds, using this cloud ERP ensures that you always have a picture of your finances when managing your inventory.
5. Distribution Technology Consolidation
Capturing insight into your inventory historically meant physical counts and manual data entry into spreadsheets. Technology has alleviated many of these tedious processes, but has also created another problem in disconnected systems and siloed data. Accounting, warehouse and supply chain management, and inventory traceability should all be consolidated within a single database to ensure that you are receiving the most accurate, up-to-date information available.
Acumatica does exactly that by integrating the functionality of the core software with every add-on module, including Distribution and Customer Management. This delivers a comprehensive, 360-degree view of all of your distribution processes and allows you to keep an eye on your inventory, from procurement to warehouse storage to point-of-sale. Most importantly, Acumatica automates many of these activities for you and transforms inventory management into a single, seamless process.
How Acumatica Allowed a Distributor to Dive into Inventory
"We are now managing multiple warehouses with complete confidence"
– John Pfuntner, VP, Dir. of Operations & Co-owner, Advantage Sport & Fitness, Inc.
Advantage Sport & Fitness, Inc. (ASF) is a distributor and retailer of professional gym equipment based in Ithaca, NY, with an additional office in Greenville, SC and 35 distribution centers located in 16 states across the Eastern US. ASF's primary customers are urban residential centers and other institutions that feature internal fitness centers – transactions typically run between six- and seven-figure ranges and take up to two years to complete. Inventory management was a considerable pain point for Advantage Sport & Fitness, until it was alleviated with help from SWK Technologies and the Acumatica Distribution suite.
Download Advantage Sport & Fitness' Success Story here to find out how they conquered inventory management with Acumatica.