Ready for your FREE HR & Payroll Tech Assessment? Click here.

Get the Details Behind the New Premium Version of Sage HRMS 2022
March 2022 brought an exciting announcement from Sage about the new premium version of Sage HRMS 2022. Find out all the advantages you can expect when you update to your new version.
Sage HRMS 2022 Continues Streamlining Your Human Resources Tasks
Sage Human Resources Management System (HRMS) has been the trusted choice for years of Human Resources management because Sage understands that your business does not have time for manual data entry and tracking of PTO requests, payroll paperwork, or other critical workforce management functions.
The new premium version of Sage HRMS includes the following capabilities:
Change the gender identity of your work staff using the HR demographics page (default is "None Specified")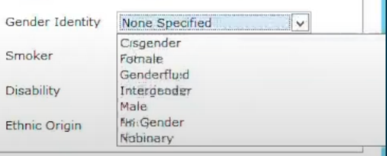 Find employees quickly with more efficient search functionality and a phone contact list on mobile
Clarify each employee's preferred name on HRMS UIs and reports
Read the full release notes for more information.
Additionally, the new premium version of Sage HRMS 2022 enhances your Employee Self Service (ESS) with added mobile functions for employees and managers.
This functionality includes:
New Mobile Approval Flexibility for Managers
Managers are empowered to access additional employee data, review potential conflicts in time-off requests prior to approval, and flexibly add or remove temporary approvers – now all through mobile devices.
Faster Admin Management through Mobile
The admin role is a new addition for mobile that enables access for logon maintenance. This more quickly addresses employee access issues – anywhere and anytime.
Employee leave and FMLA event requests are now added to the mobile and web premium versions. For all scheduled leave types, employees can also now view balances and initiate requests over mobile.
Watch a demo of the new capabilities:
This Version Also Includes New Changes to Sage HRMS Payroll
In the US and Canada, the new premium version of Sage HRMS 2022 provides users with the freedom to set up taxes to be included for employees by default when they create new employee records. This saves time by automating key tasks during the new hire process.
In Canada, "province of employment" and "birth date" sections are now listed as required. This better ensures accuracy for your new hire paperwork.
Discover If the New Premium Version of Sage HRMS Is Right for You
Wondering whether your business would benefit from updating to the new and improved, premium version of Sage HRMS? Discover all the details about this version and set up your unique upgrade plan when you engage the Human Resources Management experts at SWK Technologies.
Contact SWK today to learn more about the new features in Sage HRMS 2022.
There's No Better Time to Choose Sage HRMS Subscription
If you've been wanting a more powerful system to handle your HR tasks with ease, now is a great time to choose a modern HRMS system like Sage HRMS subscription. But you have many options. In today's highly competitive talent environment, you need to make sure you have the right system for your precise needs.
Are you wondering whether your business would benefit by switching to a modern HR solution like Sage HRMS subscription? Sign up to get your detailed HR Tech Assessment from the experts at SWK Technologies. This assessment includes an interview with your team, followed by written recommendations (example) that will help improve your HR tech capabilities now and in the future.
Schedule your free HR / Payroll Technology Assessment with the experts at SWK Technologies.
For more than 30 years, SWK Technologies has been helping SMBs get more out of their mission-critical technology with targeted, smart solutions that make it easier to handle financials and make faster, better business decisions. Curious to learn more? We are always happy to introduce you to the options that can help you increase agility and drive business performance. Get in touch using the form below. We will get back to you soon!
Sign Up for a Free HR/Payroll Technology Assessment!