Vulnerability Assessment & Scanning Services
SWK's Vulnerability Assessment is a comprehensive service that is included with a broader network security review, leveraging a software scan to identify vulnerabilities within your systems to test your exposure to both external and internal risks. Cyber threats are always on the rise and every day there is a new virus, ransomware, or other malware infection endangering mission-critical software and data. Cybersecurity breaches will lead to consequences, including network downtime that can cost you up to hundreds of thousands of dollars every hour your system is inactive. Here's what industry experts are saying: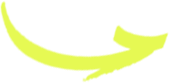 Vulnerability Scan & Assessment
What is a network vulnerability assessment?
A vulnerability scan will seek out weaknesses in computers, apps, and network infrastructure

Vulnerability scanning software is a key measure designed to prevent networks from being hacked because by revealing any weaknesses in critical areas
Knowledge is key in order to combat your vulnerabilities early. If you know what to improve, you can strengthen your weak points to keep hackers out
What should a vulnerability assessment accomplish?
Identification, quantification, and ranking of weaknesses inside networks
Explaining the consequences of a hypothetical scenario of the discovered security soft spots
Creating a plan to overcome the discovered weaknesses
Offer recommendations to help fix a company's security, and reduce further risks
SWK's Vulnerability Assessment scanning service is designed to identify potential threats quickly, giving you the intelligence you need to fight hidden cyber risks. Our award-winning Managed Cloud Services team will work with you to proactively fight these dangers once uncovered, and protect your systems.  Our scanning software will map and scan up to three (3) public IP addresses on your network to determine if they are vulnerable to the latest threats. For each vulnerability identified, we will perform additional penetration testing to determine whether these vulnerabilities could be exploited by a cybercriminal as well as how to close the gap. The reports provided by SWK will help you establish a security baseline to understand how well prepared you are to mitigate a cyber breach and navigate an attack. Our Team will then provide you with a report detailing our findings and discuss your environment while providing recommendations on potential remedies.
Network security and privacy regulations are increasingly becoming stricter and more comprehensive, largely in response to the growing rate of breaches that targeted organizations holding personal data. SWK's Vulnerability Testing service also provides a tool for achieving data privacy compliance by allowing you to conduct regular penetration testing of your system. This examination enables you to review the effectiveness of your current cybersecurity stance and demonstrate compliance to regulatory agencies.
These industries may need a vulnerability test to remain compliant:
Banking and Credit Unions
Education
Utilities
Healthcare
Insurance
Retail & Ecommerce
Law Firms & Legal Services
Investment & Asset Management
Human Resource & Staffing Services
Payment Services & Fintech
Don't become another victim, protect your network with a vulnerability scan.
DON'T WAIT ANOTHER
MINUTE
Contact us immediately to schedule your network vulnerability test TODAY! Your information will not be shared with any third parties.