Ready for your FREE HR & Payroll Tech Assessment? Click here.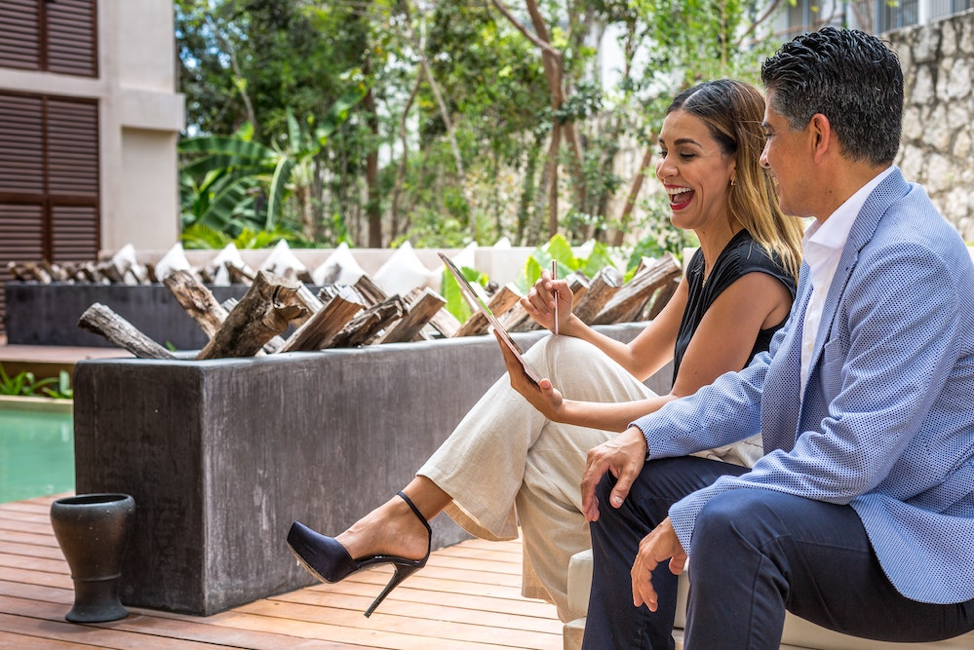 Discover How Better Applicant Tracking in HRMS Software Leads to a Better, Easier Hiring Experience
Hiring professionals agree – using a good applicant tracking system leads to a better experience for your job candidates and for your company. Therefore,
one of the top features you should look for in your Human Resources Management Solution Software (HRMS) software is the ability to reliably and consistently track applicants
through every stage of their hiring journey.
Here are 3 reasons why your HRMS software must have an applicant tracking system:
Tracking Begins with Sourcing
Your company can offer great benefits and compensation packages, along with an engaging and exciting work environment, but without an effective sourcing strategy, job applicants may never hear about what your company can provide.
According to Aberdeen Group's An Employee-Centric Digital Workplace, 47% of respondents have trouble sourcing enough qualified candidates to fill jobs. This issue often springs from using unproductive recruitment sources or messaging that unintentionally targets the wrong candidates. The real problem is that it can be hard to understand effective vs. ineffective hiring sources. Using applicant tracking capabilities in your HRMS solution can solve this problem effortlessly.
Another benefit that HRMS software delivers is the ability to keep building your talent pipeline. Think of it like a CRM for your hiring activities – it can help you identify internal talent, track and manage external talent opportunities and, when used properly, can provide you with a pool of previously identified potential candidates at your fingertips, as soon as you need to fill a role.
Tracking Should Continue Throughout Recruitment Tasks
As it has become increasingly difficult to source talent, many small to midsized businesses have turned to professional recruiters to ease the process. Good recruiters need to deeply understand your employer brand and hiring needs, so they can communicate this information clearly to their audience. Unfortunately, this often becomes a problem.
With an effective HRMS solution, your hiring managers, HR department, and marketing team can cooperate to "fill in the blanks" in information for professional recruiters, so your needs and your brand are easier for the recruiter to understand and communicate when they find a potential candidate. Leading HRMS software solutions, such as Sage HRMS subscription for Sage 100, leverage notifications and auto-alerts to deliver key information quickly to recruiters. This keeps your recruiters knowledgeable about your needs, so they can deliver on them.
With effective tracking built in, you can also measure recruiter effectiveness and communicate clearly when to pause and resume hiring activities. Trust us: this reduces a lot of headaches.
Tracking with HRMS Software Creates a Positive Candidate Experience
According to a candidate behavior study by Career Builder:
More than 3 out of 4 candidates would be willing to "accept a salary that is 5% lower than their expected offer if the employer created a great impression through the hiring process."
This means that, once you have a large enough pool of qualified candidates, a top priority should be to meet those candidates' needs.
A lack of communication factors into many problem areas: no notification when position filled, inability to contact a recruiter, missing or unclear information, and a lack of a confirmation email all "significantly worsen" the process.
Fortunately, with effective tracking during the candidate selection process, your company can remedy key issues easily using automated notifications and tracked communication, including alerts for timely next steps. Not only do these capabilities speed up and ease the process across your company, they also create a more positive experience for the candidate. They may even create additional negotiating leverage on your part.
Would Better Applicant Tracking Improve Your Talent Strategy? Get a Free Assessment and Find Out.
A modern HRMS software solution with comprehensive application tracking throughout every stage of the hiring process makes it faster and easier for your HR department and hiring managers to fill positions. It can also significantly reduce the time and costs associated with your hiring process.
There's No Better Time to Choose Sage HRMS Subscription
If you've been wanting a more powerful system to handle your HR tasks with ease, now is a great time to choose a modern HRMS system like Sage HRMS subscription. But you have many options. In today's highly competitive talent environment, you need to make sure you have the right system for your precise needs.
Are you wondering whether your business would benefit by switching to a modern HR solution like Sage HRMS subscription? Sign up to get your detailed HR Tech Assessment from the experts at SWK Technologies. This assessment includes an interview with your team, followed by written recommendations (example) that will help improve your HR tech capabilities now and in the future.
Schedule your free HR / Payroll Technology Assessment with the experts at SWK Technologies.
For more than 30 years, SWK Technologies has been helping SMBs get more out of their mission-critical technology with targeted, smart solutions that make it easier to handle financials and make faster, better business decisions. Curious to learn more? We are always happy to introduce you to the options that can help you increase agility and drive business performance. Get in touch using the form below. We will get back to you soon!
Sign Up for a Free HR/Payroll Technology Assessment!