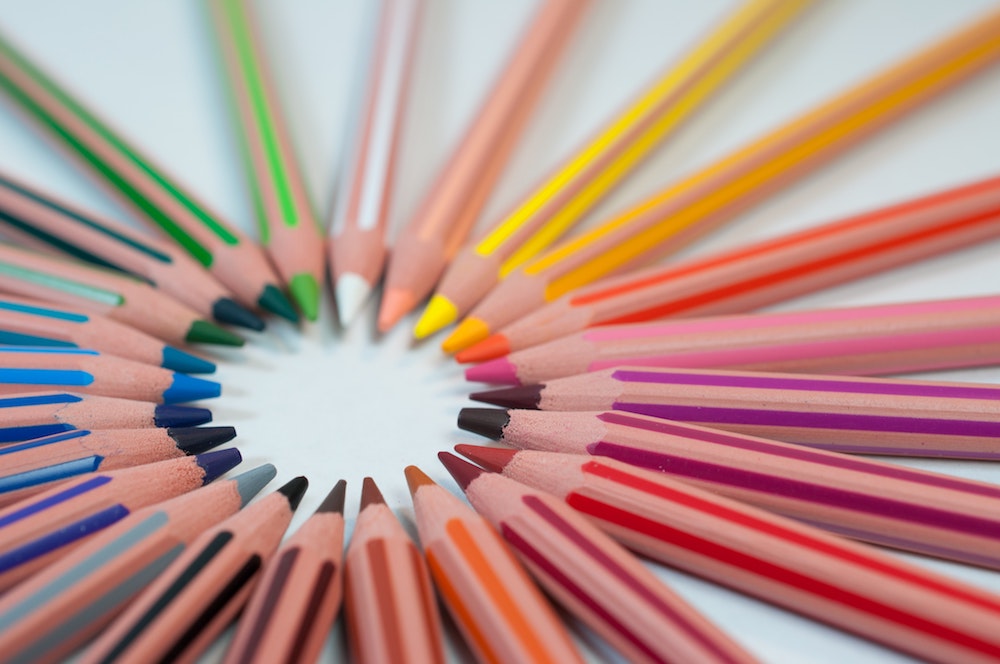 If you have been considering a new ERP, you surely have noticed the many options for Sage 100cloud. Sage offers three main packages for Sage 100cloud (fka MAS90): Essentials, Advanced, and Complete.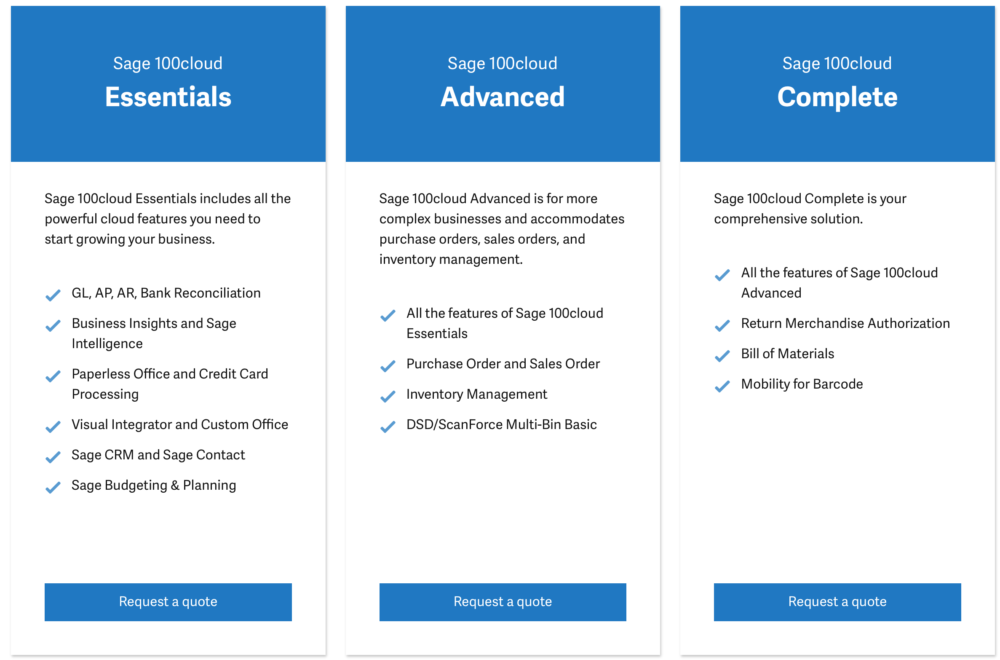 From this image, it is clear that each package offers different tools and capabilities… but what are all those capabilities, and how can you choose the correct Sage 100cloud package for your specific needs?
Today, the Sage 100 experts at SWK Technologies are here to help you answer that question.
What Is Included in the Essentials Package?
The Essentials package is one of the options for Sage 100cloud, which includes everything a company needs to get started with true ERP.
Sage 100cloud Essentials includes:
General Ledger – Helps you manage your company's total financial accounts, including assets, liabilities, equity, expenses, and income / revenues. Also helps you create other critical financial records, such as balance sheets and income statements.
Accounts Payable – Helps you manage your company's short-term debts, with easy ways to view and track money owed, so you avoid potential payment default.
Accounts Receivable – Helps you manage your company's unpaid invoices, so you can ensure that clients or customers pay you the correct amounts, on time.
Bank Reconciliation – Automatically detects unrecorded transactions, differences, and errors between your bank statements and your company's own books, so you can ensure financial accuracy. Improves tax records, government reporting, privacy, security, and compliance.
Business Insights – Three-part business intelligence solution that includes:

Reporter for timely insights.
Dashboards with tailored KPIs and drill down.
Explorer that makes it easy to query records, save top searches, sort results, and share results with other stakeholders.

Sage Intelligence – Helps deliver deeper insight with powerful pre-built reports and dashboards that you can adjust to your specific requirements, and then drill down into for detailed information.
Paperless Office – Helps clear up storage space and significantly reduce paper and mail costs by making records paperless and easy to find in your system. Never lose another file, and make files simultaneously accessible to multiple parties, including vendors, customers, partners, and employees.
Credit Card Processing – Accept credit cards with built-in software that helps you get paid, make payments, and manage your money. Flexible, modern payment options include POS terminals, eCommerce cart processing, and mobile payment tools that accept digital wallet solutions.
Visual Integrator – Integrates your Sage 100cloud data with other critical business applications that are ODBC compliant (e.g. Microsoft Excel, MySQL, etc.) without the need for time-consuming export / import using ASCII. Can be scheduled to run at specific times and sync multiple databases.
Custom Office – Includes two time-saving tools:

MS Office Link integrates Microsoft Office with Sage 100cloud, so you can easily create one-off documents with functionality similar to mail merge.
Customizer makes it a breeze to easily customize your Sage 100cloud layouts, so you can add custom user-defined fields (UDF) without any programming skills.

Sage CRM – This intro package to Sage CRM delivers the basics of Customer Relationship Management tools your company needs to build and nurture strong, lasting relationships with prospects and clients. Helps eliminate siloed data and provides better visibility into client needs. (Intro package includes one single user license. Requires a separate installation for the full version with more users and features.)
Sage Contact – Outlook integration for Sage 100cloud that imports Sage customers and vendors as contacts into Outlook 365, so you can easily update entries and view financial info including credit, outstanding balances, and time to pay.
Sage Budgeting and Planning – Helps shorten the budgeting and planning cycle using a more efficient, collaboration-focused toolset. Collect data from department heads in a standardized format, and then view all the data in a "command center" that empowers you to perform what-ifs, generate top-down and bottom-up budgets, and more.
What Is Included in the Advanced Package?
The Advanced package is one of the options for Sage 100cloud, which includes additional functionality that helps streamline purchasing, sales, and inventory management processes.
Sage 100cloud Advanced includes:
Everything in the Essentials package – (see above), as well as…
Purchase Order – Delivers easy access to transaction records for all vendors and provides insight and control over shipping methods, required dates, contacts, and reorder thresholds. Also includes a large number of additional, key reports such as landed cost calculations. Auto-reordering functions save time and drop ship features reduce costs.
Sales Order – Provides key customer information including customer addresses, inventory, pricing, and credit information all in a single area that is easy to access and view. Also includes a large number of additional, key reports that help you ship faster and keep an eye on daily sales. Convert to invoice with ease and leverage split commissions functionality to simply sales data entry.
Inventory Management – Helps simplify order entry and management for inventory items across multiple warehouses while improving counts and accurately tracking inventory costs, warranties, and lot / serial numbers. Barcode-ready solution allows for better sales kit insight, as well as unlimited vendors per item to help with supply chain flexibility.
DSD/ScanForce Multi-Bin Basic ­– Makes multi-bin setup and management a snap with on-the-fly bin locations and transfers, flexible bin sorting options (alphabetical or other), and restrictions for bins based on bin location. Can be upgraded for added functionality.
What Is Included in the Complete Package?
The Complete package is one of the options for Sage 100cloud, which delivers enhanced returns, shipping, and mobile tools and modules, making it a great fit for businesses that process large numbers of transactions.
Sage 100cloud Complete includes:
Everything in the Advanced package – (see above), as well as…
Return Merchandise Authorization – Helps with fast, accurate return processing for credit, replacement, or repair, with tools that auto-calculate restock fees, track reasons for return, and make it easy to ship replacements immediately. Also delivers critical query functionality for speedy returns answers and provides key reports.
Bill of Materials – Helps track and bill for components and miscellaneous charges for finished goods and sub-assemblies with additional functionality for tracking yield and scrap. Understand materials expenses at-a-glance with cost roll ups and easily calculate cost changes for both production and disassembly.
Mobility for Barcode – A gateway to barcoding for Sage 100cloud that streamlines busy supply chain operations with updated integration for iOS and Android mobile devices, with or without sleds. The included version saves time with physical counts. Add-on capabilities are for additional barcode functionality.
Are There Other Options for Sage 100cloud?
Building on these packages, Sage also offers two additional bundles that are tailor-made to fit the needs of manufacturers and distributors.
The Sage 100cloud for manufacturing bundle adds manufacturing-specific functionality to the Complete package, and the Sage 100cloud for distribution bundle adds distribution-specific functionality to the Advanced package, as you can see below.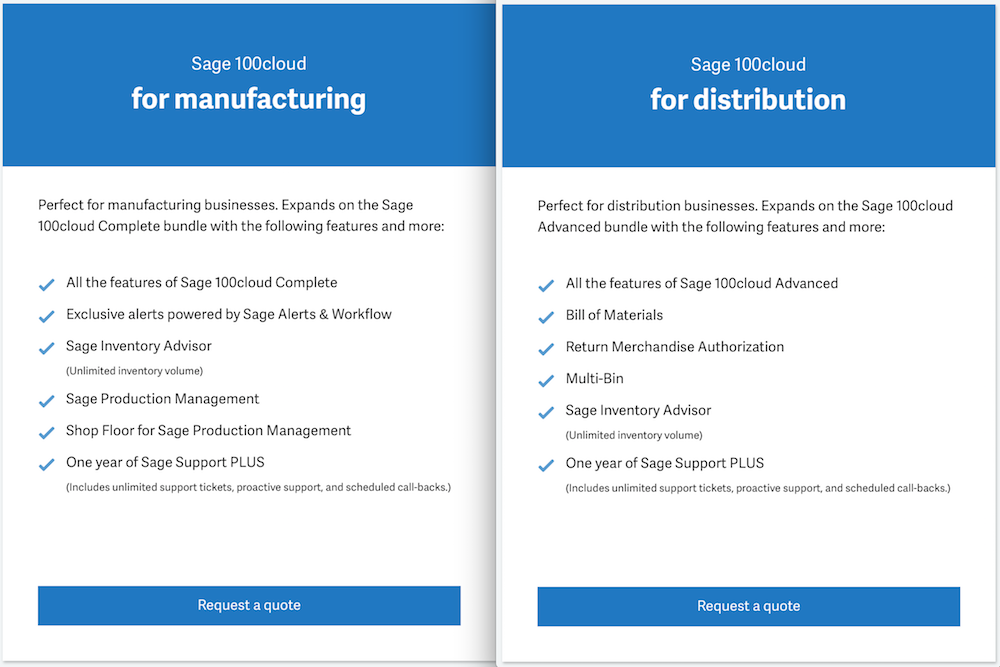 Curious what these bundles deliver? SWK Technologies recently published an in-depth explanation clarifying the details behind these two bundles, so you would have the facts you need at your fingertips.
Talk to the Sage 100cloud experts at SWK