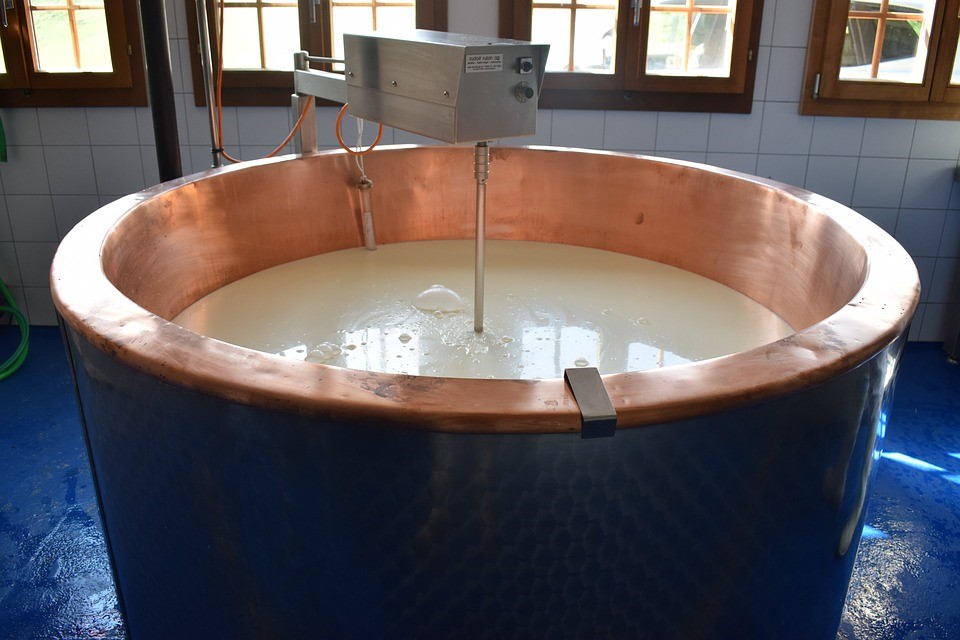 The manufacturing industry is continuing on the path charted in 2019, balancing sustained growth and advantageous technological developments with a need for better talent acquisition and automation. Nowhere is this more visible than in the process manufacturing sector, where businesses have long been preparing to adapt to new trends. For chemical, pharmaceutical, and especially for food and beverage manufacturers, optimizing ROI and value delivery on technology is key to staying competitive.
This is exactly what Food Processing Magazine discovered after conducting their 19th annual Manufacturing Outlook Survey. They submitted a list of questions to several professionals across various food and beverage subsectors that focused on the future of the industry. The respondents' answers reflected an optimistic approach as these businesses seek to not only adapt to emerging trends, but leverage them to refine their production in the new year.
Here are the biggest takeaways from the Food Processing Manufacturing Outlook Survey:
Manufacturing Outlook Survey Respondents
The survey included 144 respondents located in food and beverage businesses of various sizes and markets. Here are some of the biggest breakdowns:
Subsectors
15% meat, poultry and seafood
11% further-processed foods
Size
The largest bucket at 32% were businesses with 101 to 500 employees
The next segment at 18% featured 51 to 100 employees
Manufacturers Optimistic for 2020
The vast majority of respondents were positive that 2020 would see production levels increase in the food and beverage manufacturing industry. Almost three quarters of those surveyed were at various levels of hopefulness for the new year, with only a few naysayers:
29% answered they were "very optimistic"
44% answered they were "somewhat optimistic"
18% answered they felt "neutral"
10% answered they were still "a little pessimistic"
Food Manufacturing Production Increase
An even greater number of respondents indicated that they expected their production output to increase to some level in the new year. A full 77% predicted at least a minimum upsurge in their capacity in 2020:
28% answered that they expect to see a "modest increase" of 2-9% in production
30% said they expect an increase of 10-19%
19% forecasted their production grow by more than 20% in 2020
When compared against the previous year's survey, there was a noticeable trend of increasing output expectations year-over-year. How they planned to execute on this increase, however, varied among the respondents. This included some who sought to expand facilities or move to new locations:
54% planned to open new plants or new production lines in existing facilities
29%, however, responded that they would make no changes to plants or lines
8% were actually anticipating closing plants or lines in 2020

Capital Spending
Food processing and manufacturing spending was another big topic, with answers varying wildly on the level of capital expenditure and on what investments would be made. Food Processing Magazine noted that their results conflicted with earlier predictions that claimed cautious spending would lead to a decrease in 2020. Almost half of the most recent survey's respondents (44%), however, expected an increase this year and only 3% said it would go down:
19% said they will increase spending by 10%
13% said spending will grow 5-10%
12% said spending will grow by less than 5%
What the money would be spent on also varied, though the top choices were either hardware or software for production and/or distribution.
The top three responses were:
Processing Equipment
Packaging Equipment
Control Systems
Respondent comments expanded upon their answers, with many pointing to facility expansions and automating current systems within the next few years.
Food Safety and Quality Control
Respondents were presented with a list of concerns they would face in 2020, and asked to rank them from most pressing to least.
The top three answers were:
Food Safety
Cost Control
Worker Safety
The number one issue, food safety, was undoubtedly due to the growing consumer backlash that has come from the growing number of recalls over the last decade. In 2019, the FDA began holding discussions that would help shape new regulations for 2020 around food manufacturing safety. However, feedback from stakeholders illustrated just how far behind the FDA, USDA and other agencies were from both consumer expectations and the potential applications of modern technology solutions.
Food and beverage supply chains have grown far beyond traditional models in recent years, and the public as well as individual manufacturers are facing the consequences from the lack of proper controls. This was reflected in answers by survey respondents, with many taking various steps (some concurrently) to ensure quality assurance:
76% said they would increase employee training
37% were seeking third-party certifications
36% sought more of or better sanitized equipment
36% were implementing a HACCP plan
29% said they would improve pest control activities
22% were engaging outside consultants
---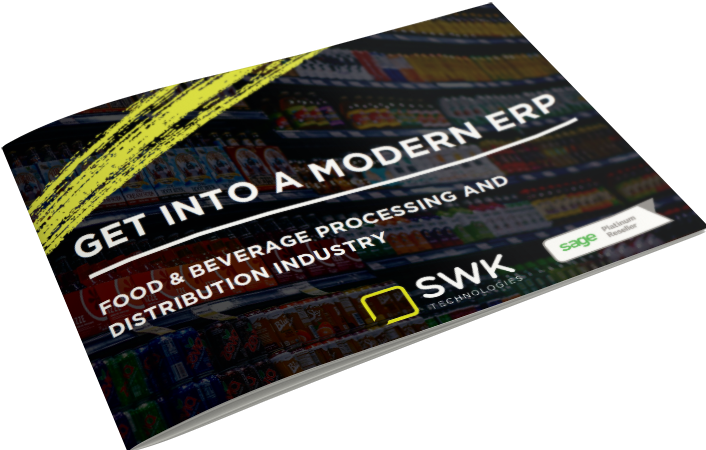 ---
Trading Partner Expectations
Responses to questions on B2B relationships provided additional insight into food and beverage supply chain developments. The multiple-choice answers reflect the industry's growing standardization of best practices for quality and distribution controls:
Talent Acquisition and Management
Low unemployment and shifts in immigration policies coupled with an already limited talent pool have made staffing a concern for many manufacturers. However, respondents were divided on whether their companies would bring on more employees:
51% answered that their business would hire new people
35% expected to maintain the same level of staff
9% responded that they would lose part of their workforce through attrition or active reduction
Food Processing Automation
Increasing automation in production and distribution came in at 5th place of the most pressing concerns. While manufacturers indicated that automating their systems was a priority, they felt that technology had not caught up to their needs. Specifically, there was a feeling that most solutions lacked the flexibility to meet unique demands many manufacturing businesses face.
"Automation to replace labor [is a priority]," answered one respondent, "[B]ut [we] have not found many solution opportunities in our specific fish processing."
However, automation remains a key consideration given the talent shortages manufacturers face, and most respondents were looking at several options to address this:
42% said they would expand in-house technical training
39% said they would recruit more technicians
29% said they would add in-house engineering capabilities
Digitization of Manufacturing
Keeping with the theme of technology implementation, respondents were also questioned on their plans for leveraging the digitization of food and beverage manufacturing. The answers again illustrated the influence both regulatory and consumer demands (as well as supply chain developments) have had on manufacturers:
54% answered they would replace pen and paper with electronic recordkeeping
43% said they would replace analog devices with digital sensors
Stay Competitive with Food Supply Chain Visibility
The survey answers highlight the importance of capturing supply chain visibility has in the entire food and beverage ecosystem. Ensure compliance and your ROI from your technology solutions by migrating to a top-ranked manufacturing ERP – Sage X3.
Download our free e-book to discover why Sage X3 is the ERP of choice for food and beverage manufacturing visibility and automation.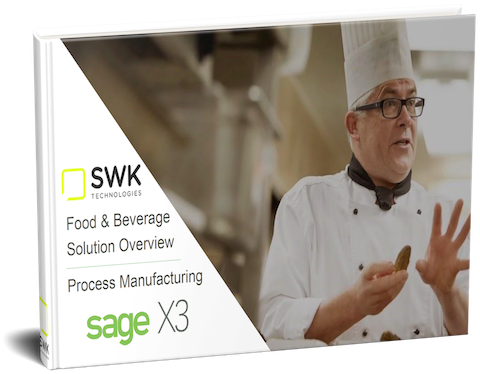 Fill out the form to download the eBook that explains ERP for Food & Beverage Manufacturers!