Need a modern ERP for Food & Beverage? Learn more about SWK's software bundle for F&B processing and distribution.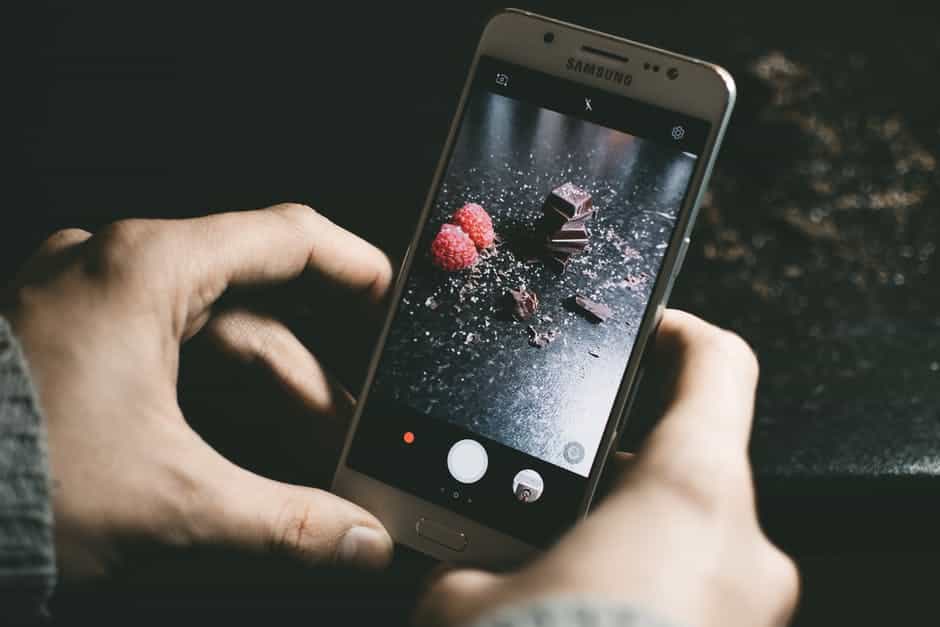 Digital transformation affects how manufacturing industries operate, including the food and beverage industry. Manufacturers in this space are able to benefit significantly from digitization by expanding their visibility into their supply chains, streamlining product-to-market processes, and deploying other methods made possible by technology. Automation, digital communication and data analytics contribute greatly to generating superior lean manufacturing methodologies.
Digitization of the manufacturing industry is also already creating new opportunities to interact with both internal and external stakeholders as technology drives innovation in two-way communication. As the push into Industry 4.0 slowly reaches the United States, American manufacturers will become exposed to additional applications for digital solutions. As a sector heavily dependent on consumer preferences, food and beverage will be able to leverage emerging digital technology to alleviate many inherent pain points.
Here are 6 trends in digitization that are driving food and beverage manufacturing:
1. Improved Work Environment
Digitization provides the opportunity to increase engagement and collaboration among the personnel pool, especially for those of younger generations that are more familiar with digital technology. According to Food Engineering Magazine, staffing is one of the most glaring issues in the food processing sector. There is a lack of qualified laborers exacerbated by the outflow of older workers who are reaching retirement age.
Digital transformation of the workplace allows for incoming and current personnel to acclimate to internal processes. Automated technology solutions can be applied towards human resources tasks such as orientation, training, and communication exercises. These applications ensure streamlined collaboration among the existing workforce and quicker integration for Millennials workers that have recently arrived.
2. Enhanced Communication
Digital communication contributes to external as well internal communication and helps build a bridge between manufacturers and their customers. As manufacturing migrates from a product-driven model to a consumer-driven one, digitization enables you to interact with your customers seamlessly. Ecommerce tools allow for purchases to be carried out completely online at near-instant rates, eliminating time costs for transactions.
Consumer experience solutions such as customer relationship management software compiles client data and streamlines sales procedures. Mobile applications that can be interfaced with from smartphones or tablet computers allow users to bypass traditional systems of interaction at their leisure. Food & beverage manufacturers can leverage digital technology to analyze consumer feedback and adjust to emerging preference trends.

3. Improved Supply Chain Processes
Food and beverage manufacturing supply chains require precise analysis to preserve ingredient and product quality. Limited product lifecycles necessitate active monitoring of foodstuff and liquid material supply chain procedures to ensure continued product-to-market delivery. Storage, processing, and distribution timetables must be strictly adhered to in order to extract positive ROI.
Digitization of food and beverage manufacturing allows for improved methods of ensuring visibility across the supply chain and into each potential bottleneck. Digital data can deliver real-time updates on situations as they form, and technology solutions with the ability to "drill down" into the information stream provide a more accurate overview of your processes. This gives you the ability to monitor emerging trends instead of proceeding reactively and contributes to better informed decision-making. Modern solutions with forecasting functionality help you predict future developments based on this data and plan accordingly for upcoming demand.
4. Streamlined Production
The amount of data required to successfully proceed in food and beverage manufacturing can be staggering due to the previously mentioned factors. Resources must be allocated and processed correctly or manufacturers in this space will risk losing their ROI. Production lifecycles must be kept precise to ensure product-to-market distribution can be met within acceptable timetables.
As a process manufacturing sector, food and beverage relies on formulaic production methodologies that are based on detailed product recipes. Facilitating ingredient mixing can be time-consuming, but automated formula management applications alleviate some of the burden on equipment operators to manually monitor each process step. Digital tools enable lean manufacturing to be implemented strategically into processing channels, streamlining production lifecycles for timely product delivery to market.
5. Simplified Compliance
Food and beverage manufacturers are subject to stringent regulatory requirements for foodstuff and liquid ingredient processing that necessitate comprehensive traceability tools. The ability to track and trace product materials, formula batches and end-products is integral to maintaining compliance with food and beverage regulations. Digitization of manufacturing data enables inventory management to be streamlined for faster and more precise compliance procedures, as well as allows for quicker rectification in the event of non-compliance.
Modern technology solutions with preprogrammed compliance guidelines actively monitor recipe mixtures to ensure non-compliance incidents that may result from equipment or user error are identified quickly. End-product mixtures can be compared in the system against lists of possible contaminants to ensure no potential allergens end up in a wrongly labeled package. This helps mitigate instances of non-compliance on production lines and makes it less likely that tainted products will reach market.
However, in the event that non-compliant end-products find their way into distribution, digitization also aids in streamlining recall processes. Emerging technological trends, such as the Internet of Things (IoT), are enabling manufacturers to deploy improved track and trace methods for post-production monitoring. Tainted products can be traced back to their package shipments, these shipments can be followed back to their point of origin, and the processing factors involved in production (such as the recipe data used) can be reviewed to prevent repeat incidents.
6. Improved Margins
Many factors listed here contribute to improving profit margins across all processes where digitization can be implemented. Lean manufacturing derived from the strategic deployment of data allows for more meticulous use of ingredients and less production costs overall. Automation of repetitive tasks eliminates the need for manual processing and permits user input to be allocated to higher-level monitoring roles.
Digitization of food and beverage manufacturing processes also helps prevent costly mistakes or mitigates the resulting harm. Food and beverage recalls can become considerably expensive due to all of the tasks involved in the entire process. The direct costs of recalling a product will represent a substantial sum, but the subsequent damage to brand reputation will also affect your profitability. Addressing the problem quickly and decisively will enable you to diminish the total effect to your brand.
Implementation of Digitization in Food & Beverage Manufacturing Alleviates Pain Points
Leveraging digital transformation in the food and beverage space will allow manufacturers in this sector to address many of their traditional pain points, such as compliance. Application of the right technology solution will enable you to streamline the processes necessary for adhering to regulatory guidelines.
Check out these five ways SWK's Sage X3 software bundle can maintain compliance for food and beverage manufacturing.
---
Learn about the only FDA-compliant software bundle for Food and Beverage manufacturers.