Process Manufacturers Break Down Industry's Opportunities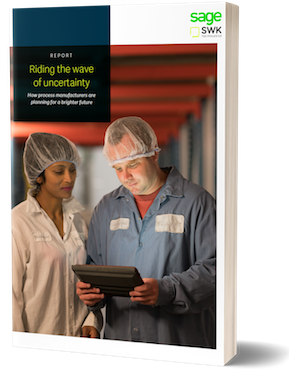 Manufacturing is changing – but what does the future look like? Software developer Sage conducted a study of over 900 process manufacturers in the US, UK and Canada to obtain the insider's answer to this question. While shifting political and economic climates has worried stakeholders, those within the process manufacturing industry convey confidence in the industry's growth, as well as in the ability of their respective home countries to recapture a leadership position amid globalization.
Here are some key takeaways from the report by Sage:
Current State of the Process Manufacturing Industry
Process manufacturing is facing many of the same developments and challenges as other industries in the modern age, including the influx of the millennial workforce, transparency demands, etc. However, these are compounded by manufacturers' specific needs around skilled labor and margins on supply:
79% of US manufacturers surveyed said they would be affected by changing immigration laws in some way
33% of all manufacturers have recruited outside of traditional talent pools to address shortages
34% of US manufacturers felt that more critical thinking and creativity skills are required to make the US a world leader in process manufacturing
The study also highlighted some differences in how some process manufacturers view locally sourced products based on geography and micro-vertical sector. While most saw local goods as having higher quality by consumers, UK, US and Canadian respondents disagreed on whether this trumped price when it came to demand. Those in chemical, pharmaceutical, and food and beverage manufacturing were also divided on which factor had the most impact on demand:
53% of all US manufacturers surveyed think consumer demand for lower prices overshadows demand for local sourcing
59% of chemical manufacturers and 56% of food and beverage manufacturers, however, said local goods were a bigger concern for their consumers than price
Shifting Regulatory and Political Landscape
A majority of respondents (80%) said that political and regulatory climates could significantly impact their strategic decision-making if import/export laws continued to change. Ongoing trade wars, the renegotiation of NAFTA (now the USMCA), Brexit and the GDPR introduce the possibility of new compliance obligations that require redirection of manpower.
51% of US manufacturers said they are preparing for changes to either existing or proposed regulations
55% are considering investing in new technology solutions to automate compliance processes before new regulations arrive
Supply Chain Traceability
The real universal worry among all the respondents was the lack of sustainable supply chain traceability – a whopping 90% said they risked some consequence from not having adequate insight into their supply chain. Which repercussion concerned them most varied by country and subsector, but a majority feared some form of legal or reputation backlash.
54% of US manufacturers dreaded a loss of brand value, with that number rising to 57% for pharmaceutical manufacturers and 58% for the chemical sector
49% feared non-compliance penalizations and 45% expected litigation by one or more of the affected parties
Despite these fears, less than a third of respondents overall saw the benefits of investing in emerging technologies for supply chain visibility, with more manufacturers choosing to focus on cost reduction. However, those in the US surveyed were more willing to see the advantages of traceability technology than their peers in the UK and Canada.
---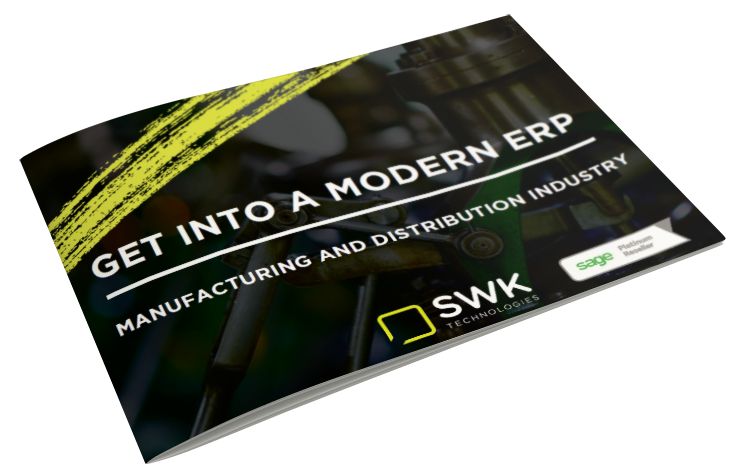 ---
Digitization of Manufacturing – Industry 4.0, Data, Security
Of the factors affecting process manufacturers, the digital transformation of the industry may be the most far-reaching in terms of impact. It may also be one of the divisive factors, as answers in the study varied significantly for certain groups, but especially between business professionals and IT personnel. A clear disconnect emerged over emerging technologies and existing digital applications between front-end and back office operations, and some of these trends carried over into the gaps at the national level:
62% of Canadian manufacturers said that emerging technologies would have the most impact on process manufacturing in the next 5 years, compared to 54% in the US and UK
45% of US manufacturers claimed updated production processes would have the biggest impact on the industry, compared to 41% of Canadians and 37% in the UK
US manufacturers were also more likely to be concerned with cybersecurity and data breaches affecting the process manufacturing industry, at least regards to external threats. Those in the UK were more worried about the threat a breach could pose to their intellectual property.
Manufacturers' Plans for the Future
Most of the respondents displayed some level of confidence that their national sector could become a leader in manufacturing by 2025, with American manufacturers having the most optimism for their industry. Different segments also see distinct trends appearing in their channels and role responsibilities. Canadians were likely to see a shift towards robotics and data-driven insight, as were IT professionals. IT also saw more supply chain optimization, as did US manufacturers.
What Does the Future of Manufacturing Mean for YOU?
The research did reveal one major trend American manufacturers are falling behind on – returning production and product control back to the US. This means that businesses in this sector still have a lot of work to do to ensure the US will be a leader in the process manufacturing industry; however, the report also provides additional insight into how the right technology investments are allowing enterprises to stay ahead of the curve and deliver value to consumers.
Download the Process Manufacturing Report by Sage to learn more about what technology solutions are helping your competitors fulfill their objectives.
Fill out the form to download the Riding the Wave of Uncertainty process manufacturing report!