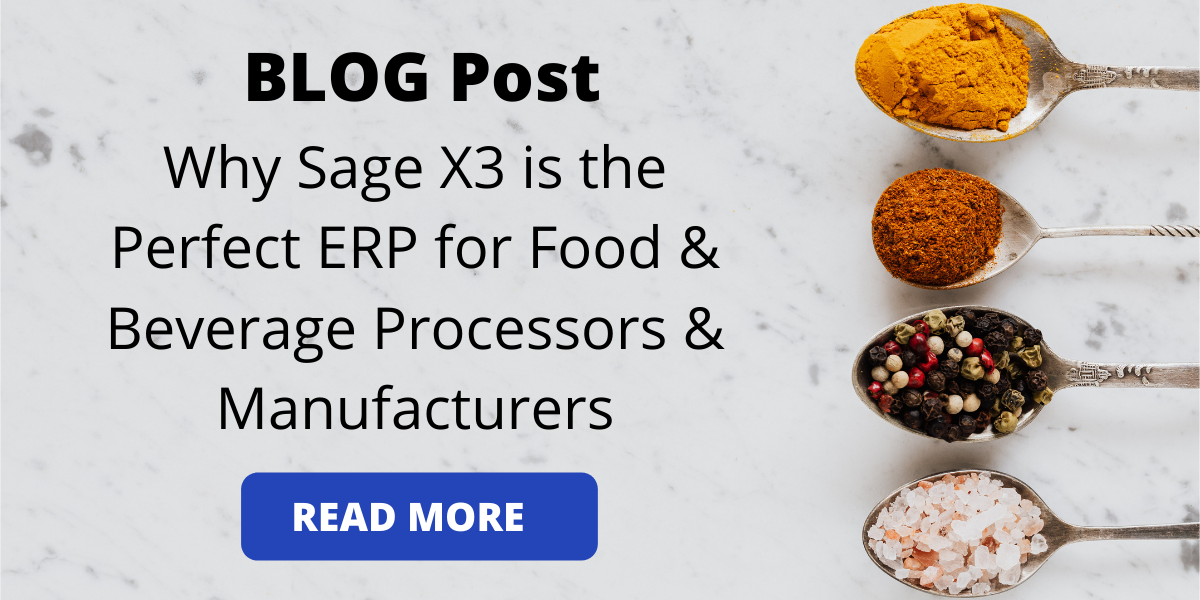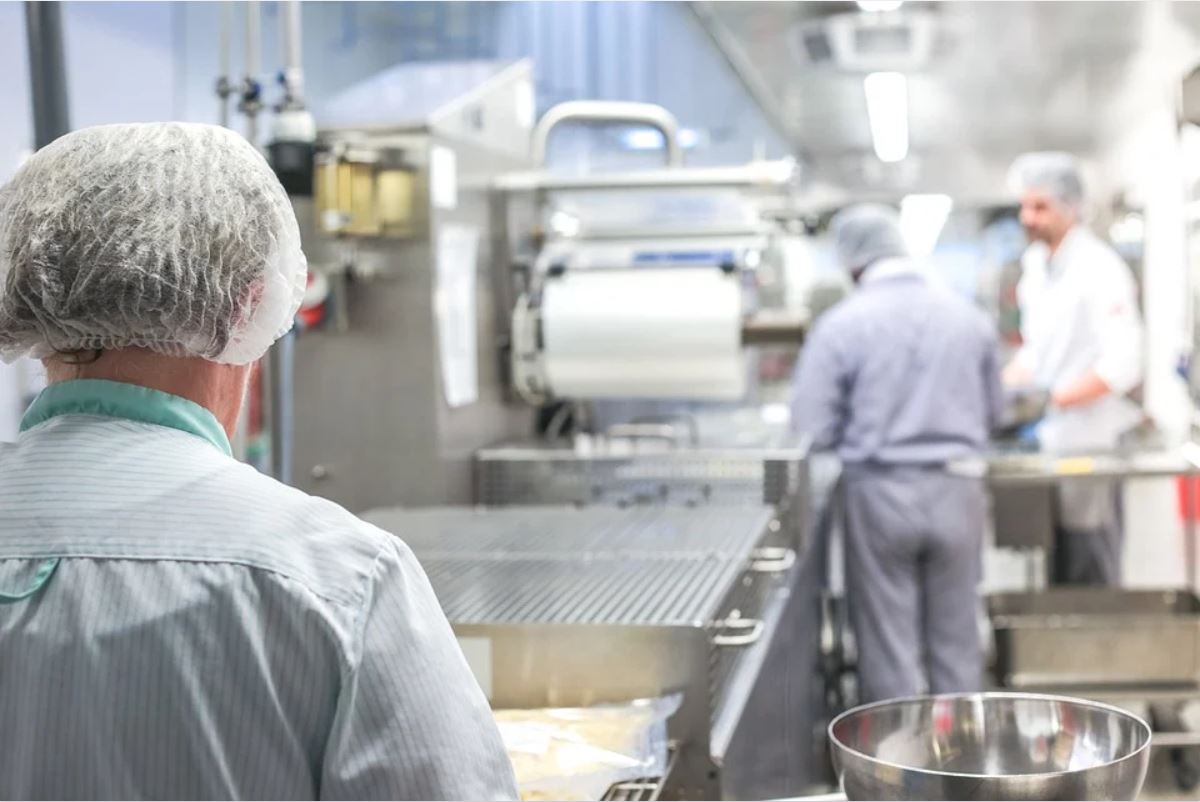 Sage X3 is the perfect software for food and beverage processors and manufacturers owing to its advanced manufacturing, supply chain and financial management capabilities. This modern ERP provides real-time visibility into all your processes from material procurement to product distribution, and unifies your disparate data silos into a single centralized system. Implementing X3 as your food processing or manufacturing traceability application will empower your business to capture the insight you need for compliance, customer demands for transparency, and returning the best value on production.
SWK Technologies, a longtime Sage software partner, has developed our own custom solutions built from Sage X3 to address process manufacturing regulations for food and beverage processors and manufacturers. Leveraging decades' worth of experience with developing unique programs for Sage users, our consultants are able to produce a personalized solution that fits your needs perfectly. Implementing X3 with SWK will ensure that your food processing operations will no longer be held back by legacy systems, with hundreds of automation features streamlining your production.
Here are some of the many features that make Sage X3 the perfect software for food and beverage processors and manufacturers:
Real-time Insight Captured Through the Cloud
The Sage Business Cloud was launched for several Sage ERP solutions (including Sage 100, Sage 300 and Sage X3) in 2018, opening these on-premise systems to cloud-hosted environments. This allows users the flexibility to choose between multiple consumption models, including hybrid environments for hosting applications and IT infrastructure.
Sage X3 Cloud Deployment Options
Software-as-a-Service (SaaS)
Platform-as-a-Service (PaaS)
Infrastructure-as-a-Service (IaaS)
Hybrid cloud environment
SWK is also a preferred Sage cloud partner through our Secure Cloud Hosting service, which is cybersecured by real-time human intelligence in addition to offering holistic support for Sage ERP. The food and beverage manufacturing industry is a prime target of cyber attacks, and this security component empowers processors and manufacturers to keep their ERP defended. SWK's software consultants, network engineers and cybersecurity experts will ensure that your hosted Sage X3 instance performs as seamlessly as possible and with proactive data protection.
SWK Secure Cloud Hosting
Security operations center (SOC) deployment
24x7x365 security monitoring
Endpoint protection
Real-time IT support from Managed Cloud Services
Financials, Sales and Customer Service Automation
An ERP solution such as Sage X3 brings your financial reporting and bookkeeping well beyond the limited functionality of desktop accounting solutions like QuickBooks. X3 will provide your business with a real-time comprehensive look into your finances and enable food processors and manufacturers to get a clear picture of production ROI. Implementing Sage X3 as your manufacturing management solution also assists you in integrating all your siloed value-generating processes, allowing you to automate disparate sales, customer service and forecasting tasks for better returns.
Here are a few of Sage X3's finance, sales enablement and customer relationship management (CRM) features:
Analytics
Intuitive on premise and cloud user interface
Consumption analysis
Stock Valuation reports
Stock turnover, etc.
Quick visibility into formulas and tree structure
Create dashboards of your KPIs with Excel charts and graphs
Self-service analysis
Self-service design of new financial reports
Stock Valuation
Standard price
Revised standard price
Simulated price
Stock-in-progress valuation
Sales and CRM Automation
Customer inquiry with audit trail ranging from general to detailed
Planning or recording of commercial actions (appointments, calls, tasks, etc.)
Prospect management and follow-up
Sales contact follow-up
Advanced Manufacturing and Batch Processing Management
Sage X3 was ranked one of the top 5 ERPs for 2020 out of over 100 different solutions owing to its native manufacturing capabilities. X3 provides considerable supply chain-specific functionality out of the box that makes it perfect for food and beverage processors and manufacturers, allowing you to automate every back-office task for the production floor. With the new cloud-based Web Scheduling module (which replaced Production Scheduler in 2020), planning and scheduling can be optimized to create production sequences straight from MRP work orders.
Here are a few of Sage X3's batch manufacturing and web-based production scheduling features:
Manufacturing Management
Association of categories and product families, etc.
Different management methods (on order, from stock)
Multi-bill of materials (Commercial, Production, Sub-contracting, etc.)
Control the use of a product for a version number in different flows (Sales, Purchases, Manufacturing, Subcontracting, Stock issues)
Product and technical data configuration via configurator, also accessible in quote and sales order management
Mass allocation/de-allocation
Series WO re-planning
Production Scheduling (via Web Scheduler)
Interactive planning capabilities
Constraint-based finite-capacity scheduling
Multi-criteria scheduling and Graphical load analysis
Take raw material availability into account
Grouping of production order operations
Linking between work orders
Load balancing optimization with a list of useable work or machine centers
Configurable visual markers

Streamlined Food and Beverage Manufacturing Compliance
The FDA's New Era of Smart Food Safety Blueprint makes traceability systems and electronic recordkeeping requirements for food processors and manufacturers. Deploy Sage X3 to fulfill both demands with proactive quality assurance and non-conformance features that help prevent adulteration due to human error. Carefully track raw material, batch and product lifecycles – including by expiration date and shelf life – and build comprehensive audit trails to map out contamination points.
Here are a few of the features in Sage X3 that enable food and beverage regulatory compliance:
Quality Assurance
Batch and sub-batch number management
Serial number management
Use-by date management
Stock status management: accepted, rejected, inspected
Re-inspection date management
Quality control record creation
Sampling management (ISO 2859)
Expiry date management
Non-Conformance Management
Direct Non-conformance for a product or without product
Non-conformance triggered from a document
Link Non-conformance on document header or line
Root causes analysis
Status management (New, in progress, Plan, Implement, Complete, Closed)
Action plan Preventive or Corrective actions
Management of priority and deadline monitoring
Warehouse Visibility from Inventory Stock to Transportation
Capturing visibility into your supply chain is as important for food and beverage compliance as proper formula management, and Sage X3 grants processors and manufacturers insight at every stage. With real-time inventory reporting, this ERP allows you to comprehensively review product lots in the warehouse and in transit. Carefully track stock as it moves and enable fast, seamless tracebacks in the event of a food recall.
Here are some of the inventory and stock transport management features in Sage x3:
Inventory Management
Grouping of products with similar management rules
Configurable unit conversion rules for taking from another unit: unpacking, incomplete unit management, unit splitting
Stock label management by packaging
Stock count session management, incorporating stock count lists
Comprehensive perpetual stock counts by location, by product
Configurable stock count transactions
Transport Management
Use License Plate Number (LPN) to move multiple associated stock items
Internal movements, grouping, ungrouping
Products assignments to LPN in stock entries
LPN availability on every stock transaction category
Modern Mobile ERP Applications for Each Module
As a modern ERP, Sage X3 grants food manufacturers and processors access to mobile versions of several modules, enabling on-the-go management of multiple individual procedures. Quickly process orders or track assets at the touch of a button from your smartphone when you leverage X3 as a mobile app. Ensure that data is captured, reviewed and uploaded in real-time from anywhere on the production floor, back-office or in the field.
Here are a few of the module versions and features available for Sage X3 mobile:
Sales
Displays a list of key customer information such as:

Customer notes
Orders with advance payments not received on time
Blocked orders
Active quotes and quotes to remind

Allows approving or reject quotes, orders, and open orders
Sales price for a product, on a site, for a dedicated customer and the requested quantity
Purchasing
Allows approving or reject requests, orders and open orders
Purchase prices for a product, on a site, for a dedicated supplier, and the requested quantity
Available stock for a product, on a site, for a dedicated date
Fixed Assets Management
Access, track and manage physical assets
Supplier reminder by undelivered orders on outstanding products
Discover More Reasons Why Sage X3 is The Perfect Software for Food & Beverage Manufacturers
These are only a few of the nearly 1000 features available in Sage X3 for food and beverage processors and manufacturers. Discover more and learn why the X3 ERP is perfect for your business operations and continued regulatory compliance for process manufacturing.
Download the Sage X3 Food & Beverage product brochure by filling out the form and find out more about how this industry-specific solution provides the best value for you.