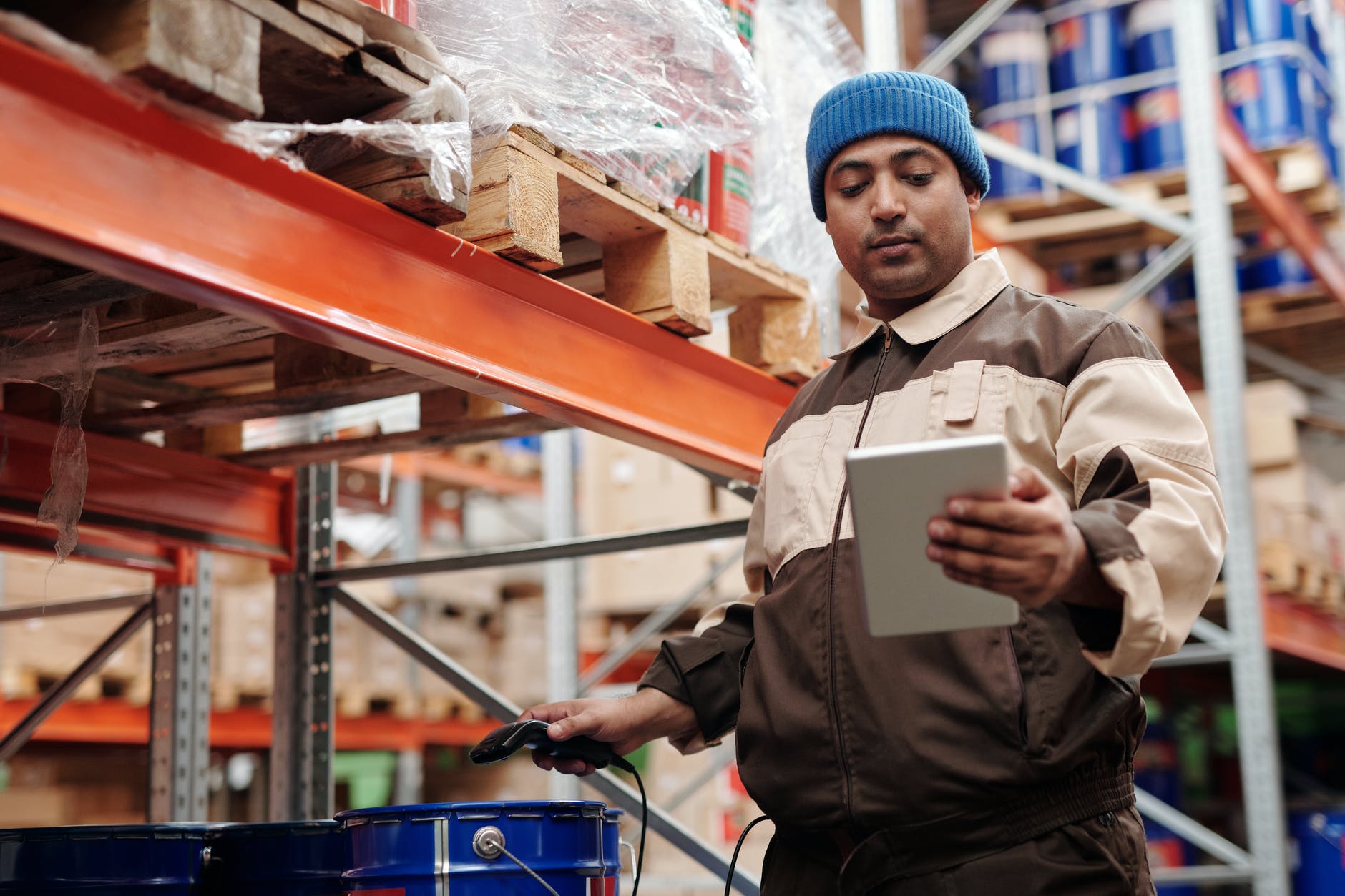 The outlook for the distribution industry in 2020 hinges on so much data, but the future of the market is being defined by how smaller and mid-sized businesses act on it. Amazon and ecommerce had already disrupted the space in recent years, but the shutdowns forced by the COVID-19 pandemic had seemingly threatened to ground the supply chain to a halt. However, while few had seemed prepared for the spread of a global virus, many have in fact been able to adjust to and leverage digital transformation with surprising speed.
Even more than halfway into the year, the outlook for distribution in 2020 can still seem uncertain – let alone for after. Despite this, one thing that is clear that the impact of technology has expanded, especially for digital infrastructure and robust data flows. For SMB distributors looking to thrive in the face of Amazon, coronavirus and the new normal, the dual abilities to work in a distributed environment and capture advanced analytics will be key.
Here are five factors that are influencing the outlook for distribution in 2020:
The American Supply Chain was Disrupted Before COVID-19
Research has shown that up to 80% of US businesses experienced a supply chain disruption due to COVID-19. However, these figures can obfuscate the real story behind historical industry trends in wholesale distribution. Even before the pandemic, trade wars and ecommerce had been shaking up stagnant methodologies too reliant on geographic placement to serve regional customer bases.
The coronavirus shutdowns only made clear who the losers in this scenario would be – those who had invested in new technology infrastructures were able to migrate to the new normal successfully. Even as businesses that relied on face to face, indoor service have struggled, demand for certain goods soared and the US supply chain has been stretched to capacity. While the pandemic did exacerbate existing problems in the American economy, in many ways it hastened developments that were a long time coming.
The Digital Transformation of Wholesale Distribution
The speed at which the whole distribution industry has digitally transformed has seemed staggered, with leaps and bounds made by large enterprises and some select SMBs. However, COVID-19 has forced almost everyone in the market to expedite what was already being considered to escape the shadow of Amazon. Some companies have indicated that up to 95% of their workforces have transitioned to a distributed environment, enabled by significant investment in digital tools and IT infrastructure to match.
Digital transformation was seen as a distribution game changer before the first coronavirus case was reported in the US – now, many of these same predictions seem both prophetic and underwhelming. The ability to leverage cloud technology and mobile applications remotely has been lifesaving for businesses that would have otherwise had to close shop during COVID-19. For distributors, warehouse and inventory systems delivered through SaaS empowers the workforce to limit physical contact while allowing for the supply chain to be distributed without considerable investments into physical property and equipment.
Working from Home and Ecommerce
Despite holdouts and naysayers in both distribution and retail, ecommerce has been taking over both industries for many years now. There was no avoiding the ubiquity of digital channels before COVID-19, and now the pandemic has illustrated just how valuable having an online commerce presence truly is. While traditional retail models can be limited by crisis or other physical factors, website portals and distributed fulfillment enable consumers to still receive goods with only part of the infrastructure in place.
The new normal has been propelling digital transformation both externally and internally, as ecommerce and a remote workforce simultaneously require a committed software and IT set up. Many distributors have been unprepared for the surge in online demand, leading to disruptions in digital commerce website bandwidth. However, just as COVID-19 forced the move to digital environments, the latter will compel businesses to streamline their infrastructure for accommodating the shift in traffic.

Investing in IT Infrastructure and Warehouse Automation
Few modern businesses could function without their IT components, yet before the coronavirus pandemic, too many had allowed technology maintenance to be siloed. Now that working from home and ecommerce have made network assets a forefront priority, quite a few distributors have made increased efforts to improve their digital infrastructure. A primary focus has been deploying new and enhanced technologies within the warehouse chain, including mobile software, AI and robotics, to limit human contact.
Warehouse automation should be the foundation point for all efforts to modernize the supply chain, as inventory management represents one of the biggest factors in physical contact and procedures. Streamlining these processes not only enables better social distancing, but consolidates tedious minute tasks into quick user interaction with the right software system. With mobile apps playing a big part in facilitating distributed supply chains, cloud ERP with smartphone functionality will likely see increased adoption.
Data Grants Supply Chain Visibility for Distributors
The lynchpin of all wholesale distribution trends in 2020, good or bad, is supply chain data. Analysts and businesses of all sizes are desperately reviewing trends as they develop to help forecast what the uncertain future looks like for the industry past COVID-19. At the ground level, distributors must be able to adapt the loss of physical touchpoints from both an onsite workforce and brick and mortar commerce.
Every decision made from here forward in any distribution company must be informed by data captured at critical points in the supply chain. The only way to gain this type of insight consistently is by deploying a technology solution that grants real-time operational visibility. Only by having a 360 degree look of your processes in motion, including a view into every inventory lot and warehouse procedure, can your business collect the data you need to maintain ROI for 2020.
Capture the Right Data to Streamline Distribution in 2020
Are you confident that your current systems and processes are delivering the information you need to get ahead of COVID-19 disruptions? If your supply chain is siloed, you stand to lose money – or even your whole business – if you are able unable to act on your Key Performance Indicators (KPIs). Learn how to streamline your distribution with Acumatica and get insight on the right data with SWK's help.
Download our white paper here to learn more about the top KPIs for distribution.
FILL OUT THE FORM TO DOWNLOAD THE WHITE PAPER!