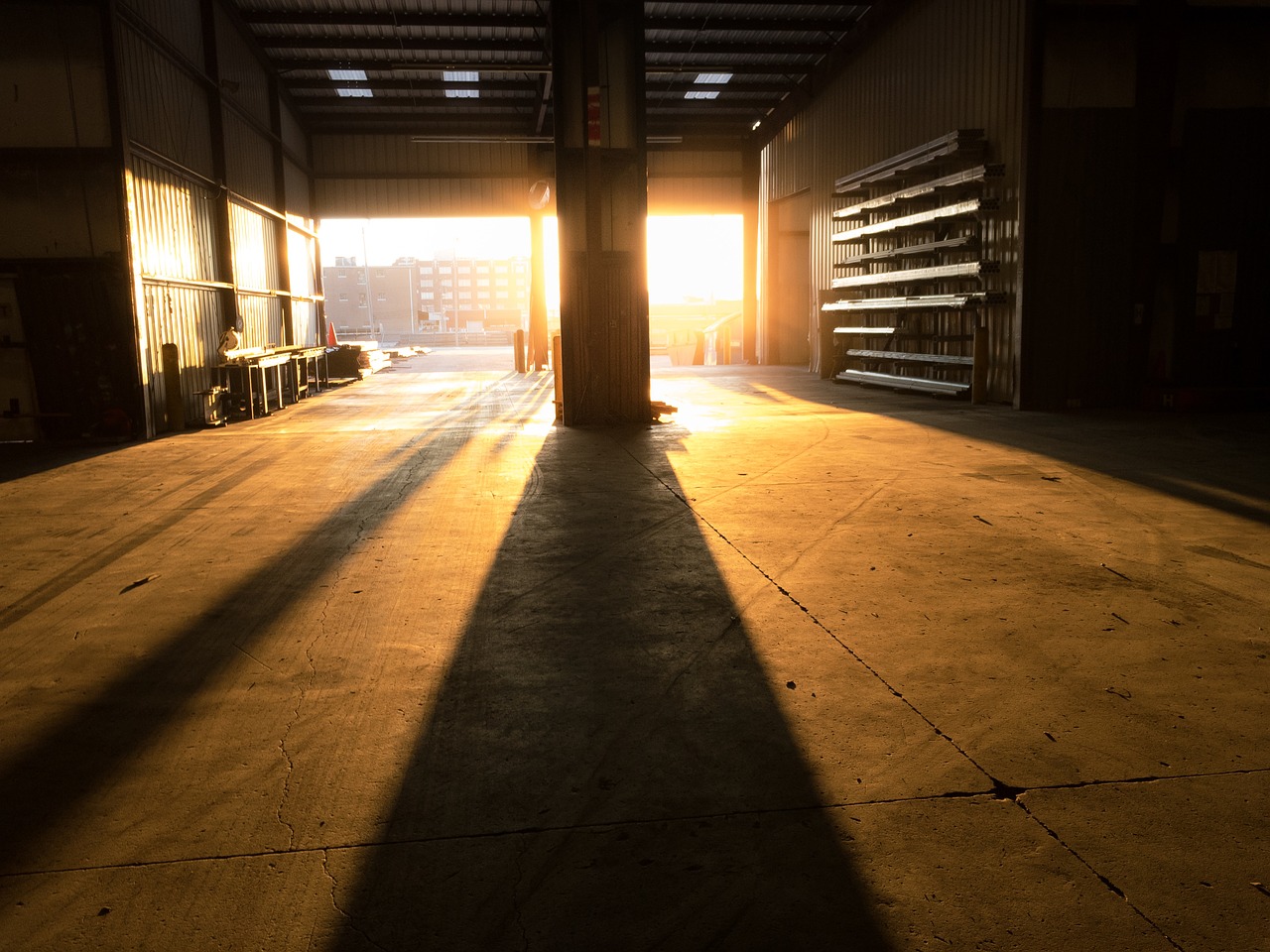 Amazon remains the chief concern for distributors across the country, but other current developments may compound the threat posed by the online giant or deliver smaller businesses the opportunity to survive its continuing growth. Overall, the future outlook for wholesale distribution is much the same as it was last year, but with the risks of 2018 for SMBs mounting.
The deciding factor in who will be able to keep and expand their market share in the wake of Amazon's evolution will be how these smaller wholesale distributors leverage technology solutions to shore up their existing weaknesses. The bigger e-commerce companies can afford to divert resources to manage the costs of operating internationally, but mid-market distribution businesses must rely on lean supply chains and end-to-end visibility to remain competitive. Emerging technological applications are promising increasing opportunity to fulfill both requirements if applied correctly.
Here are eight trends that will decide the state of wholesale distribution in 2019:
1. Amazon Business
The largest growing danger in the minds smaller distribution businesses is of course the continuous growth of e-commerce giant Amazon. The online retailer may now be directly threatening the future of distributors worldwide with the launch of Amazon Business, a service that is essentially a version of the popular Prime meant for business accounts. A recent Unilog survey shows that a majority of wholesale distributors feel the new provision poses a danger to their practices, and most have no way to counter the disruption it will cause.
Though even Amazon's CEO, Jeff Bezos, admits that their model will eventually become untenable, current data shows that they are far from bankruptcy. While most distributors did not break past single digit yearly returns, Amazon earned over 30 percent sales growth in 2018. Even if the apparent reluctance of the company to release the earnings from Amazon Business indicates it might not be doing well now, the fact is that Amazon has too much horizontal integration to simply wait out.
2. Customer Focus
Amazon's threat to the distribution industry is already well documented and many wholesalers have had to adjust practices to compete. Known as the "Amazon Effect," this trend has seen regional distributors switch to an increasingly customer-focused model that fills in for the convenience and widescale availability of the e-commerce giant's services. As Amazon continues to grow its other divisions, this practice will become even more critical as a competitive counterpoint to the online retailer's strengths, however, the challenge will still lie in how this is delivered to consumers in sustainable processes.
3. Technology
Multiple applications that were previously the realm of science fiction are now being increasingly adopter by manufacturers, retailers and distributors to engage consumers and maintain their business. Developments such as IoT, AI and machine learning are creating the potential for faster and better optimized service through the benefits they provide. For wholesale distribution, these technology solutions deliver the opportunity to capture more accurate data, streamline supply chain processes and establish real-time connections between operational touchpoints as well with end customers.
Despite the practical improvements contributed by these developments, the cost and availability of these tools have translated to a slow adoption by smaller distributors. However, as the technology proliferates it will become more widespread and smart distribution businesses will immediately see the value derived from integrating these solutions. Those that are not willing or able to adopt new systems such as cloud software will likely face greater competition and lose market share to those who will expand their competitive stance.
4. Digitization
Digital transformation of an industry is, in simplified terms, the adoption and implementation of digitized practices and tools that help streamline processes. However, digitization of a wholesale distribution supply chain is a major commitment that nonetheless provides significant benefits when strategically deployed. It can lead to alleviating time and financial costs associated with traditional procedures and deliver a level of insight not possible with outdated systems.
5. Data
The enhanced capture of information is the other side of wholesale distribution digitization that allows the industry to catch up to modern consumer demand. Tapping into digitalization and data capture is how Amazon optimizes its own practices and it is widely suspected that it is the primary factor in their future growth strategy. Smaller distributors will have to leverage their own methods of gaining and capitalizing on insight into their supply chains in order to stand out from the shadow of Amazon and survive.
6. Individualization and Direct-to-Consumer
Mass customization and personalization are trends that have slowly been adopted by manufacturing pioneers to build more individualized products for consumers. This transformation has transformed some suppliers into forward-facing entities that bypass retail organizations. Consequently, retailers are being forced to adapt in a trend that some are signaling as the "death" of wholesale. Distributors in general will still likely have a place in the future supply chain for practical reasons, but the outlook for wholesale distribution will be in question in the coming year.
7. Lean Distribution
Some of the above factors and other developments within the wholesale distribution sector have led to repeated calls to emulate the manufacturing industry and switch to a leaner model over the past few years. Similar to how manufacturers can leverage technology to reduce waste in production, lean distribution applies this concept towards streamlining processes in warehousing and transportation to remove inefficiencies and alleviate added costs. Though the focus in lean supply chain strategies has historically fallen on the manufacturing side, shifting market realities are creating incentives and opportunities for wholesale distributors to catch up on this trend.
8. Warehousing
Warehouse automation has been a solution for streamlining wholesale distribution processes for quite some time, but the level of technology integrations emerging creates new avenues to exploit for removing inefficiencies. Armed with IoT-capable machines, AI, and a totally digitized network to manage all these tools, wholesale distributors can optimize warehousing activities at an on-demand basis. However, maintaining a pace favorable to ROI requires a cloud solution that delivers real-time visibility.
Survive the Amazon Effect with Sage X3 for Wholesale Distribution
Sage X3 provides wholesale distributors with a volume of insight that improves decision-making and allows users to act fast in a time of consumers demanding instant gratification. Leveraging the agility and real-time connectivity of this cloud software, distributors can prepare themselves to survive in the age of Amazon.
Download our white paper to learn more about how Sage X3 will allow your wholesale distribution business to stand out from the shadow of Amazon.
Fill out the form to download the white paper!