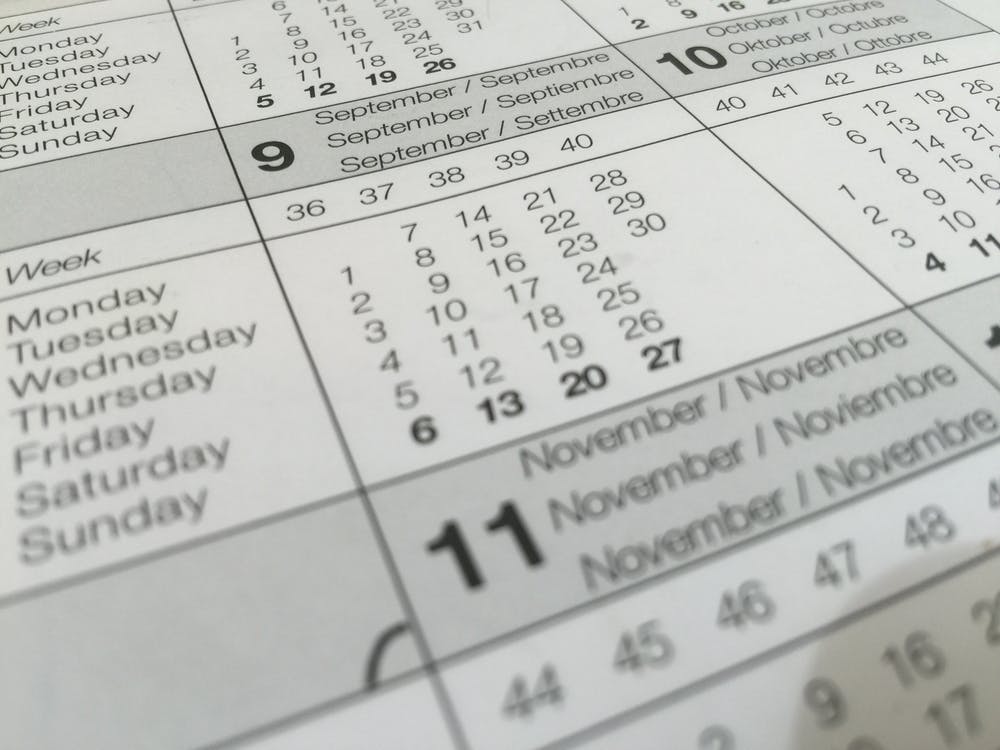 Raymond Aaron
Senior Consultant – Sage 100
SWK Technologies, Inc.
Guide to Changing Sage 100cloud Date Period Prompts
I am often asked, "why do I always get prompted for the date in Sage 100?"
In Sage 100 Library Master, Company Maintenance there are a few options to change the date settings; Prompt for accounting date, auto set accounting date from system date and restrict accounting date to current and one future period.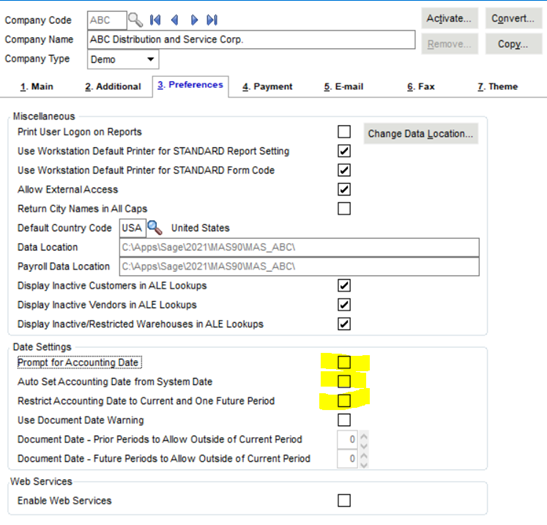 The default selection when creating a new company in Sage 100 is Prompt for Accounting Date. This selection will prompt the user to enter an accounting date the first time a module is accessed for their Sage 100 session.  The date displayed will be the system date.  The user can accept the date or key in another date as needed.  This date will be the default date for data entry and journals.
The second option is Auto Set Accounting Date from System Date. The user is NOT prompted for an accounting date. The accounting date will be automatically set from the system date. Just as in the first option, the user can override that date and any time.  This option is only available if the first option is cleared.
The third option is Restrict Accounting Date to Current and One Future Period. This can be used in conjunction with the first two options and restricts the user from posting in a module other than the current period or one future period.  The user will receive a warning if the posting date is outside the allowable range. This option only applies to the Accounts Payable, Accounts Receivable, Inventory Management, Job Cost, Purchase Order, RMA and Sales Order modules.  Additionally, there is a Document Date Warning to display a message and set the number of prior or future periods a document date can fall into.
Role Maintenance also addresses allow accounting date beyond one future period.  If you have the option turned on, the user's role may allow for an override.  Find the option in Security Events, Library Master > Allow accounting date beyond one future period.
Stay Up to Date on the Latest Sage 100 News with SWK Technologies
SWK delivers the latest news, updates, and tips & tricks for Sage 100 and Sage 100cloud users to help them capture the most value from their software. View any of our Sage 100 video resources to learn more about what your Sage ERP can do for you. Contact us if you have any questions on how to best use your Sage 100 or Sage 100cloud software.
Learn More About Sage 100 Date Prompts