360 Cyber Guard – A Complete Cybersecurity Solution
Our 360 Cyber Guard empowers you to get a more accurate measurement of the strength of your cybersecurity controls in place, as well as identify critical vulnerabilities that could put your IT assets in danger. Through testing, training, monitoring, and searching the dark web SWK is able to give you a 360- degree view of your cybersecurity health while providing direction on how to remediate potential weaknesses.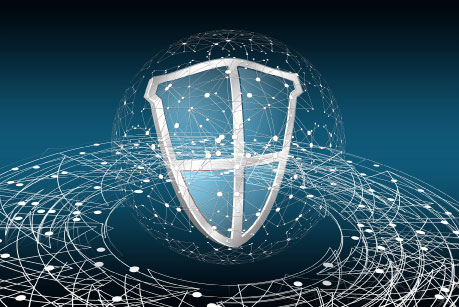 SWK's 360 Cyber Guard includes:
Network Assessment
Security Awareness Training

Online security awareness training and testing to all employees
Security awareness micro-training updates on a weekly basis
Monthly security awareness newsletters
Scheduled Phishing campaigns to your employee base
Access to the Employee Vulnerability Assessment (EVA) dashboard

Compliance
Network Assessment
The Network Assessment is comprised of Penetration Testing (testing against both External and Internal Threats) as well as a Vulnerability test.
Penetration Testing
Many organizations perform penetration testing on an annual basis to ensure their environment meets compliance requirements. SWK's network penetration testing services empower you to get a more accurate measurement of the strength of your cybersecurity controls in place, as well as identify critical vulnerabilities that could put your IT assets in danger.
SWK Technologies will perform a penetration test of a select number of your public IP addresses within a safe environment (to avoid exposures), measuring the potential impact of both external and internal attack vectors.
Testing External Threats
User Profiling and Reputational Threats
Informational Gathering
Vulnerability Discovery and Validation
Manual Penetration Testing
Internal Threat Testing
Information Gathering
Vulnerability Discovery and Validation
Controlled Penetration Testing
Vulnerability Testing
Vulnerabilities are identified through automated testing and scanning. The vulnerability scan process will identify security weaknesses that are present on the surface of the external network environment. The vulnerabilities identified could pertain to many potential security weaknesses, including, but not limited to authentication, patching, and configuration weaknesses, as well as issues that could lead unauthorized access of sensitive data and/or systems.
Security Awareness Training and Testing
The Security Baseline Phishing and Training service provides in-depth training on data security as well as advice for best practices in protecting Personally Identifiable Information (PII) and sensitive company data. The training is provided in an online format which is both engaging and convenient to staff members.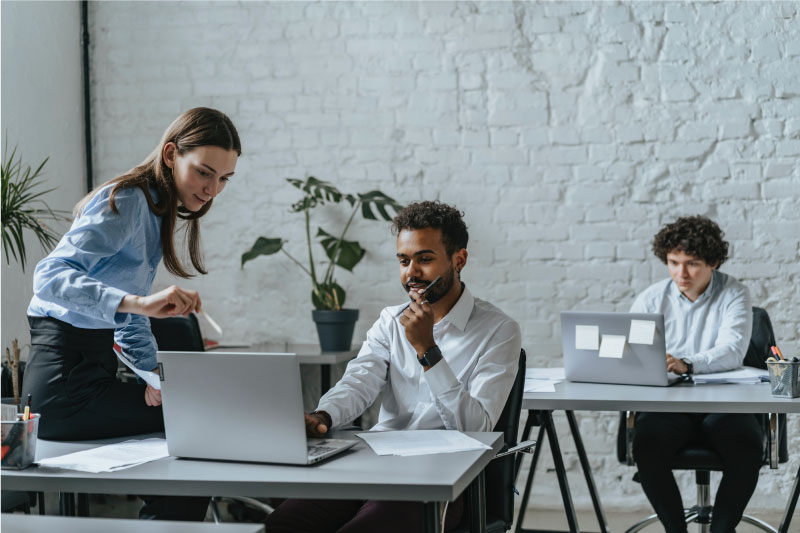 Security Awareness Micro Trainings
A continuous cycle of assessment, education, reinforcement, and measurement maximizes learning and lengthens retention.
Micro Training helps keep end users aware of IT Security trends and risks every time they use your computers and your network resources.
Security Awareness Newsletters
By presenting important information in a non-technical, conversational tone that appeals to a wide variety of audiences, we make security awareness easy to understand, and fun to read. This helps establish a strong culture of learning and security awareness within your organization.
Simulated Phishing Attacks
Many security incidents occur because the end-user unsuspectingly clicks on a malicious link in an email or on a website. These security incidents can cost your organization time, money, customers, or all of these. The best defense is a good offense – train your employees to look for and avoid Phishing emails.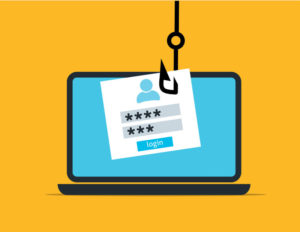 Simulated Phishing will be setup to automatically send phishing emails to your employees on a defined schedule:
Collect data on which employees fall susceptible to the Phishing emails and click on what would have otherwise been a malicious link.
Phishing fail rate will be used in determining the employee's overall Employee Secure Score (See the Employee Vulnerability Assessment section below)
When an employee clicks on a malicious link, he/she will be sent to a web page with SWK's logo that will explain to them what happened, and they will be directed to remedial training.
Employee Vulnerability Assessment (EVA) Dashboard
Simplistic manager reporting allows an organization to easily turn their weakest link into their strongest defense. Modeled after your credit score, end-users (and management) can see how well prepared they are against an actual cyber attack.
Dark Web Monitoring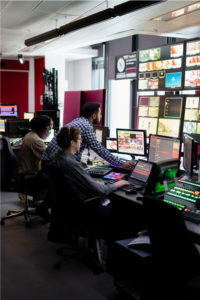 Ongoing Dark Web scans are performed looking for accounts that are associated with your email domain. Criminals and identity thieves use the Dark Web to buy and sell stolen or hacked information.
Knowing which email accounts and employee information is on the Dark Web will give you the insight needed to protect your company and your employees.
Compliance
SWK utilizes a proven methodology, based on the National Institute of Standards and Technology's (NIST) Cyber Security Framework (CSF), to guide clients through a cybersecurity readiness assessment to validate that the controls, policies, and procedures implemented form effective IT, Risk and Corporate governance.  Our approach utilizes a combination of automated network scans and dynamically generated questionnaires to generate a set of reports that are used to identify gaps in your cybersecurity policies.  This is also becoming a requirement to obtain and/or maintain cyber insurance policies.
The reports generated through the readiness assessment will enable you to assess and improve your ability to prevent, detect, and respond to cyber-attacks. You will also be able to apply the principles and best practices of risk management to improving the security and resilience of your IT infrastructure.  The standards SWK supports include:
HIPAA
GDPR
NIST SP 800-171
NIST CSF
CMMC 2.0
NYDFS
Why Your Employees Need Security Awareness Training
While sophisticated hackers can find ways to brute force breach your systems with zero-day exploits or other gaps in your network security, social engineering is the broadest and most cost-efficient strategy for any attacker. Cybercriminals, nation-state actors and hacktivists all know that people are the one constant in every system, more ubiquitous in placement than Microsoft, Apple or SolarWinds. Only security awareness training gives your employees the knowledge that will complement the tools your business uses to protect yourself from cyber attack.