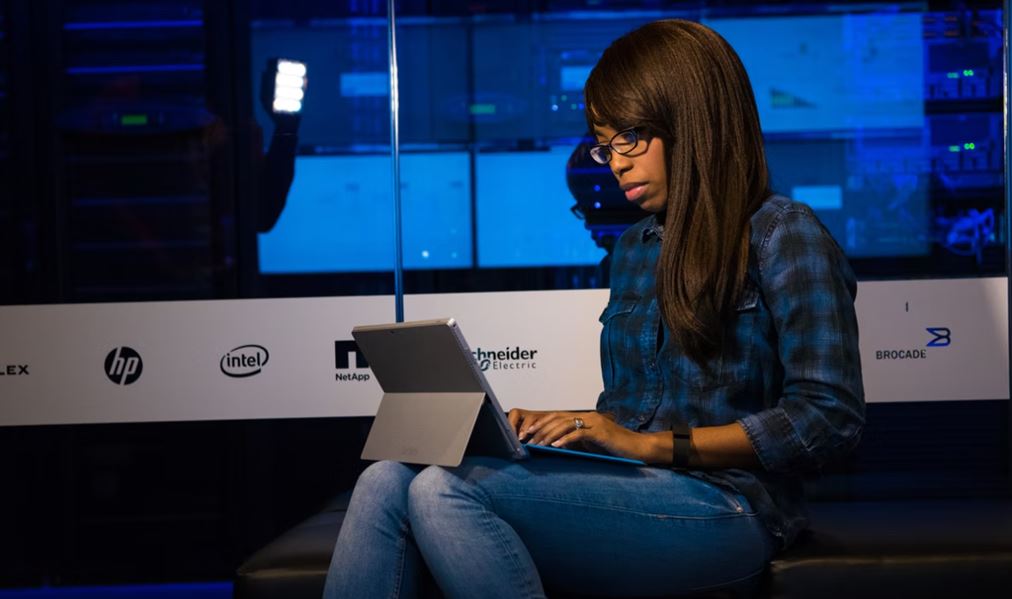 With managed network security needs growing from the escalation of cyber attacks (especially nation-state hacking), SWK Technologies is launching a new bundled cybersecurity solution – 360 Cyber Guard. This bundle combines services and tools that help strengthen your defenses from the ground up, improving employee security awareness and granting you visibility into your granular cyber risk down to user level. Additional modules in this package also let you proactively search for breached accounts, as well as delegate strategic administration and governance to SWK.
Here is a comprehensive breakdown of our new 360 Cyber Guard managed network security solution:
Managed Cybersecurity Solutions Bundle
SWK's Cyber Guard comes in two parts – a core package of training, testing and education services, along with a Dark Web scanning component as well as outsourcing management of the platform to SWK Technologies as your MSP (managed service provider). The primary module is built around a user security platform equipped with an extensive set of educational tools and exercises that help keep you first and last of defense better prepared for cyber attacks.
Employee Security Awareness Training Services
360 Cyber Guard delivers a modern security awareness training program for employees that is designed specifically to ensure users know the steps to protecting PII (Personally Identifiable Information) and mission-critical company data. To facilitate this, current and newly hired staff are given an initial questionnaire to establish their cybersecurity awareness baseline followed by individual sessions and testing resources. After online training is complete, a quiz will become available with a percentage-based score culminating from their answers, which feeds into a report sent into the program administrator.
Simulated Phishing Attacks Program
The Simulated Phishing component regularly tests your employees by sending them mock phishing emails at scheduled intervals set up by the administrator, which helps to gauge preparedness against potential real-world cyber attacks. Users that click on a simulated malicious link will be redirected to an educational page and assigned remedial training, while their click-through data will be included in the admin's report. Microsoft 365 customers receive additional value-add from an Outlook integration included with 360 Cyber Guard, which features extra email analytics and training resources.
Individualized Vulnerability Testing & Evaluation
Individual results from testing sessions are fed into an Employee Secure Score (ESS) that helps to quantify the cyber risk assessment of each network user. Data from Simulated Phishing, IT Security Awareness Training, and Micro-Trainings are also used to calculate this score, along with any Dark Web scan results. The ESS of each employee is featured in their Employee Vulnerability Assessment (EVA) Dashboard, which factors into the administrator reporting.
Cybersecurity News & Updates
To complement training and testing regimens, your users will also receive a monthly newsletter in their email inbox, built around a new theme every delivery and containing real-world examples and use cases pertaining to the program content. Stories are written in non-technical verbiage to ensure the broadest range of users is able to disseminate and digest the educational materials featured. Past newsletters will be stored in the Cyber Guard portal so that employees can revisit content at their discretion and convenience.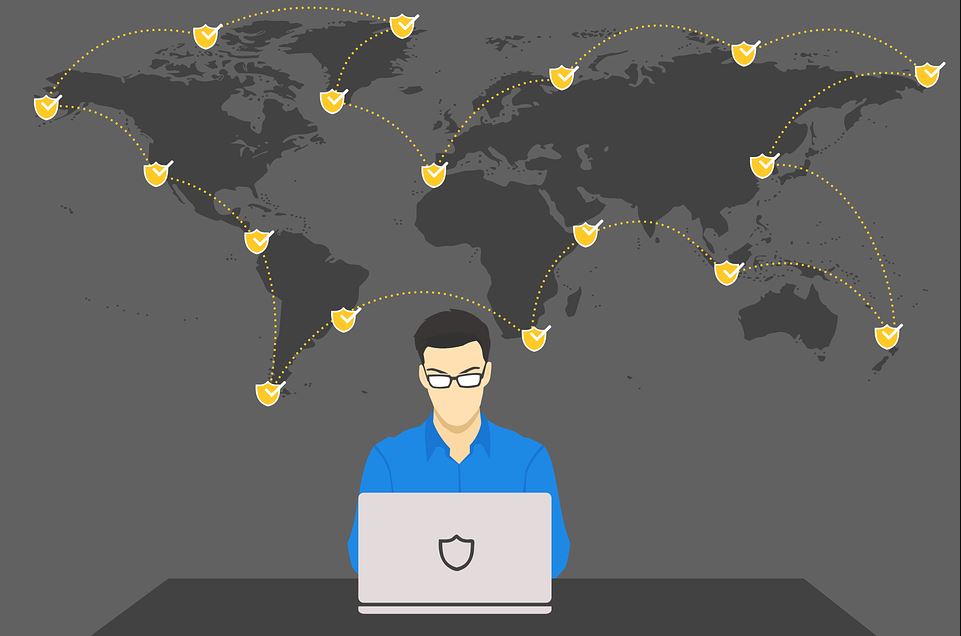 Dark Web Scanning & Monitoring
The Dark Web Breach Assessment (DWBA) runs a scan of known Deep Web properties to search for any mentions of email addresses containing your organization's domain. These hits could signify that malicious actors are trying to sell or buy accounts associated with your network that were leaked, and often preclude a breach of your systems. Your Cyber Guard program will have an alert set up to notify you if and when breached data has been uncovered so that you can quickly plug the security gap.
Managed Services & Program Management
Program Management is an option that allows you to outsource part of the governance for your solution to SWK as your co-managed IT partner. Our network engineers and cybersecurity consultants will meet regularly with your designated point of contact to measure training performance, help uncover overlooked vulnerabilities and develop strategies to improve your security posture.
Other Managed Security Services from SWK
In addition to 360 Cyber Guard, SWK Technologies offers several other managed security services and cyber defense solutions that assist you in protecting your data from the ground up:
Penetration Testing
Vulnerability and penetration testing enables you to get a more accurate measure of your current security practices and tools, and determine just how far a serious hacker could get if they successfully breach the outer defense layer.
Modern Antivirus Solutions
Legacy antivirus software cannot compete with modern cyber threats, which is why SWK offers updated solutions built to stay on top of the latest risks, like ransomware.
Security Operations Center (SOC) with SIEM
A security operations center (SOC) grants you access to proactive threat detection and intrusion response services, armed with SIEM (security information and event management) technology that can help quickly identify hacker footprints.
Compliance as a Service (CaaS)
Leveraging a proven methodology based on the National Institute of Standards and Technology's (NIST) Cyber Security Framework (CSF), SWK's Compliance as a Service (CaaS) solution uncovers gaps that could be picked up in a regulatory audit.
The Importance of Managed Security Training & Education
No matter how much or what type of technology you have in place, the strength of your security posture will always come down to the knowledge and reliability of the people using it. Employee security awareness training and simulated phishing testing prepares your workforce for cyber attacks that are inevitable, with a cybercrime ecosystem fed by widespread data access and growing political tensions. Ensure that your first and last of defense is secured against human error, armed with education and muscle memory that makes it easier to spot hacker red flags.
Learn More About SWK's Managed Cybersecurity Services
360 Cyber Guard and SWK's other managed security services are designed to help you protect your business in a changing and increasingly interconnected digital world. See how 360 Cyber Guard can strengthen your cybersecurity posture by signing up for a free Dark Web scan and watch its impact in action.
Sign up for a free Dark Web Breach Assessment here to get a better sense of your organization's vulnerability and see how 360 Cyber Guard will help you protect yourself from the ground up.
Get Your Free Dark Web Scan