Merilyn Van Zwieten
Senior Vice President – STAT
SWK Technologies, Inc.
The Sage 100cloud 2019 Product Update 2 (Sage 100 2019.2) was recently released to users with a lovely new feature in Accounts Payable. You can now assign a default Expense Distribution Table to a vendor!  Tab 2 in Vendor Maintenance is where it is assigned. There is a handy hyperlink to the Expense Distribution Table Maintenance too.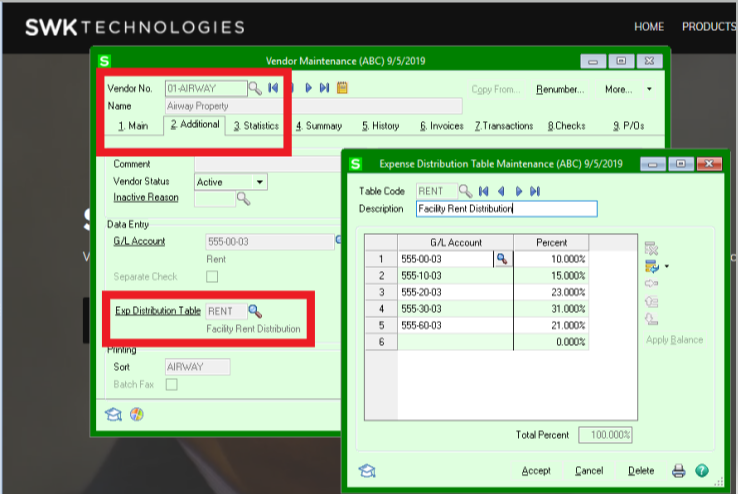 NOTE: This feature is only available to customers on subscription.  Product Update 2 has a few more new features only available with subscription licensing;
Email reports printed to Paperless Office using Task Schedule
Enhanced options for document date warnings
Filter options in Data File Display and Maintenance
Upgrade from Sage 100 to Sage 100cloud for These New Features
If you have not taken the option to migrate to subscription yet now may be a good time.  In earlier versions there are certain options only in subscription too.  The list of enhancements only for subscription is getting longer.
View our blog post here to see more reasons to upgrade your Sage 100 software to Sage 100cloud.