Sage has been working on revamping the payroll module in Sage 100. The new Payroll 2.0 module is a modernized user interface designed to improve performance and provide a better user experience while processing payroll. Upgrade your payroll without having to upgrade your whole system.
Sage 100 Payroll 2.0 has migrated from the legacy framework to the more modern Business Framework, allowing users access to new and improved features and capabilities.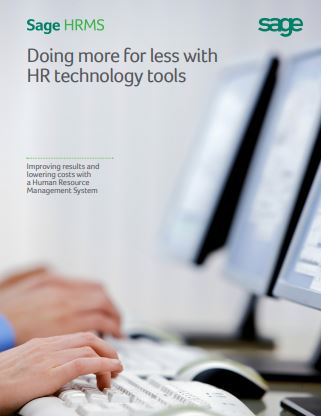 Doing More for Less with HR Technology Tools
Recent statistics released by the U.S. Department of Labor indicate private industry employers spent an average of $30.11 per hour worked for employee compensation ($21.02 for salary/$9.09 for benefits), accounting for over 30% of operating expenses in a typical organization. With so many company resources dedicated to maintaining the workforce, it is necessary to identify ways to improve results, increase efficiency, and lower costs. Human Resource Management Systems (HRMS) help you find such opportunities and capitalize on them.
Download the free e-book to learn how you can solve your HR business challenges and empower your workforce.
Download Now