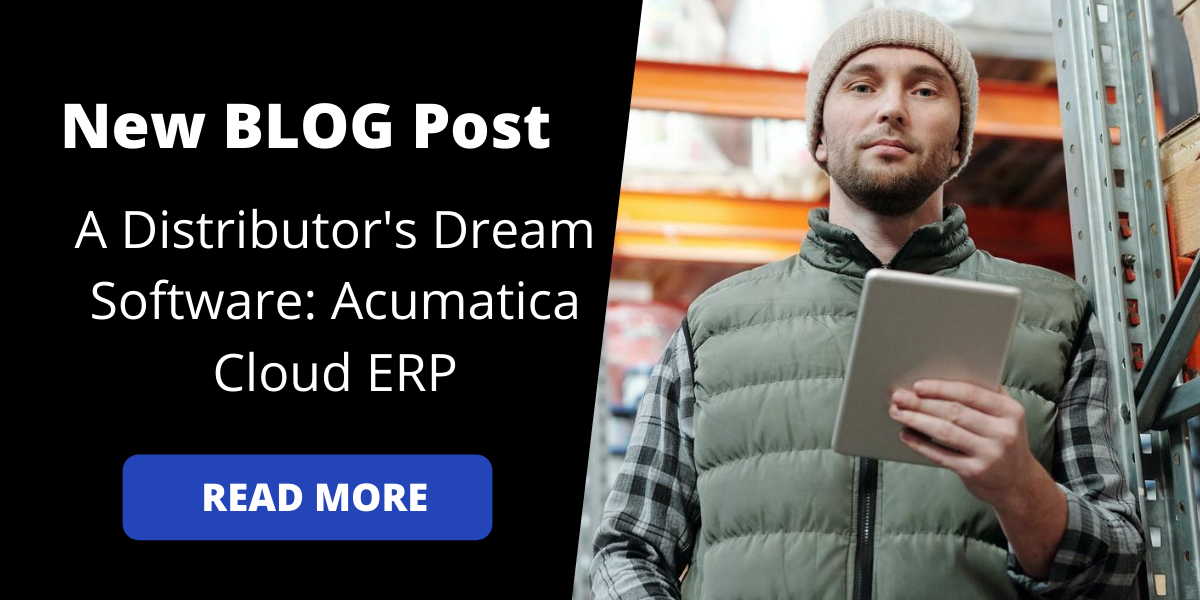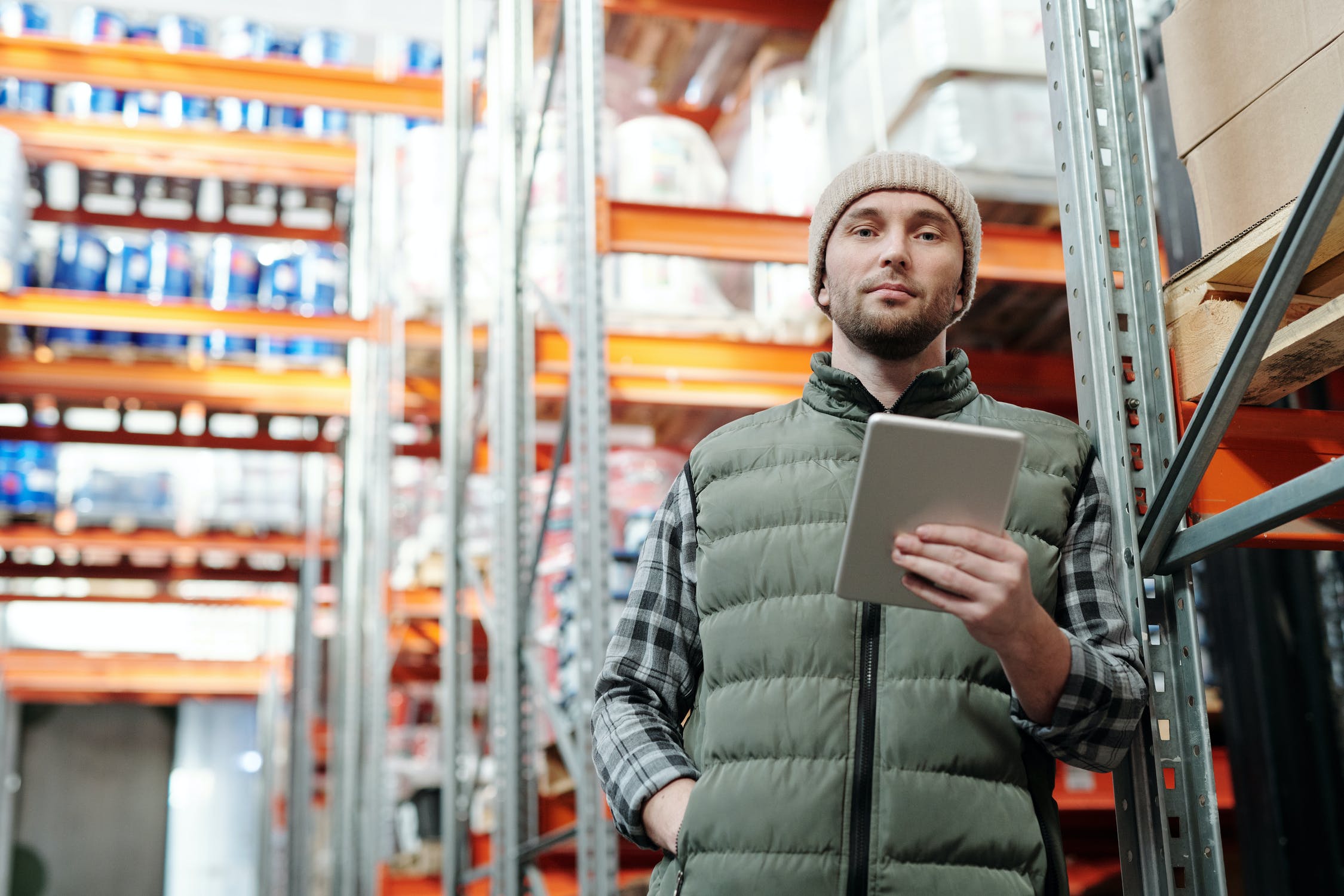 Acumatica is the dream distributor software solution, providing state of the art inventory management tools and supply chain automation features. The tools available in this system will empower your business to streamline your operations and scale your processes beyond the limits of legacy technology. Acumatica Cloud ERP provides the distribution industry with modern SaaS functionality that delivers real-time reporting, warehouse optimization and expanded ROI over traditional solutions.
Forrester Consulting was commissioned to carry out a study that would evaluate the Total Economic Impact (TEI) of Acumatica for distributors and determine just how much they would save with this software. The research took findings from four businesses occupying different supply chain stages, and used their real-world factors to build a total cost of ownership (TCO) model based off a composite company. The report found that Acumatica for distribution would save this business millions in the long-term and deliver 66% ROI on implementation.
Here are the key takeaways from the Forrester report that outline how the Acumatica distributor software solution delivers the best return on investment:
An Analysis of Multiple Distributor Software Needs
The study reviewed multiple companies that were involved in various micro-verticals and places within the supply chain, including a wholesale distributor, an equipment supplier, and a dual manufacturer and distributor. These businesses ranged in size from $10 million to $50 million and were divided evenly between those that previously relied on on-premise ERP and those that had had no ERP before Acumatica. Finally, feedback from each company was collected primarily from one point of contact that occupied a mid-level managerial position and helped fulfill either operations or sales functions.
Despite the various background factors and differences between the interviewees, each faced similar challenges that enabled Forrester to build a comprehensive report based on shared characteristics. No matter the individual circumstances, each business's past technology stacks could not provide the consistency, automation and visibility that Acumatica Cloud ERP eventually did. Every interviewee saw a benefit after migrating to the new solution, from reduced costs to more satisfied employees.
Cloud ERP Leads to Increased Sales and Profit
The Forrester report found that Acumatica would significantly improve sales that would in turn contribute to an overall increase in gross profit margin. The greater visibility and enhanced data capture provided by this solution would enable distributors to optimize processes in several areas, including delivering better-informed sales and more than triple the inventory turnover rate. This insight can be applied to streamlining project and sales lifecycles, shortening the timing while maintaining the quality of both, culminating in a predicted 15% increase in gross margin.
Acumatica Saves Costs Over Legacy Technology
Acumatica would boost cashflow internally as well as externally, according to Forrester's research, by saving distributors costs otherwise spent on inefficient legacy software systems. With modern cloud ERP functionality, businesses would be able to mitigate or remove the disadvantages brought on by traditional solutions, such as onsite hardware costs, static features and disconnected data siloes between teams. By hosting their distribution management applications in a digital infrastructure scaled to their needs, the report found that companies would be able to reduce ERP resource investment by up to 50%.
Visibility Enables Budgeting Efficiency
The savings value for implementing Acumatica also extends to budgeting for business spends, especially for marketing campaigns and advertisement buys. The Forrester report found that with the increased level of customer visibility, distributors could zero-in on their most engaged – and profitable – audiences and shift targeting to these segments. Through directing ad spend to prospects that were more likely to convert into qualified leads, Forrester found that Acumatica Cloud ERP would improve marketing budget efficiency by at least 10%.
Accounting and Warehouse Automation Streamlines Operations
In addition to money spent, Forrester Consulting uncovered that Acumatica would significantly reduce the time needed to be devoted to individual tasks. Automating processes for accounting, inventory management, procurement and more allows distributors to consolidate execution and reporting from thousands of actions to just a few button clicks. Without the limitations of legacy technology, the sample business was found to be able to increase employee productivity by as much as 45%.
Long Term Savings of Acumatica Cloud ERP
The key to calculating TEI of an ERP is long term value delivery, as outlined within the report by Forrester, and Acumatica provided the sample business with increasing benefits over time. The study calculated the returns in dollar amount for each of the above areas, and compared them against the cost of implementation adjusted for risk over a three-year period. ROI grew significantly each year past deployment, with a positive benefits to costs ratio of over 55% by the third year.
Distribution Needs Digital Transformation to Face COVID-19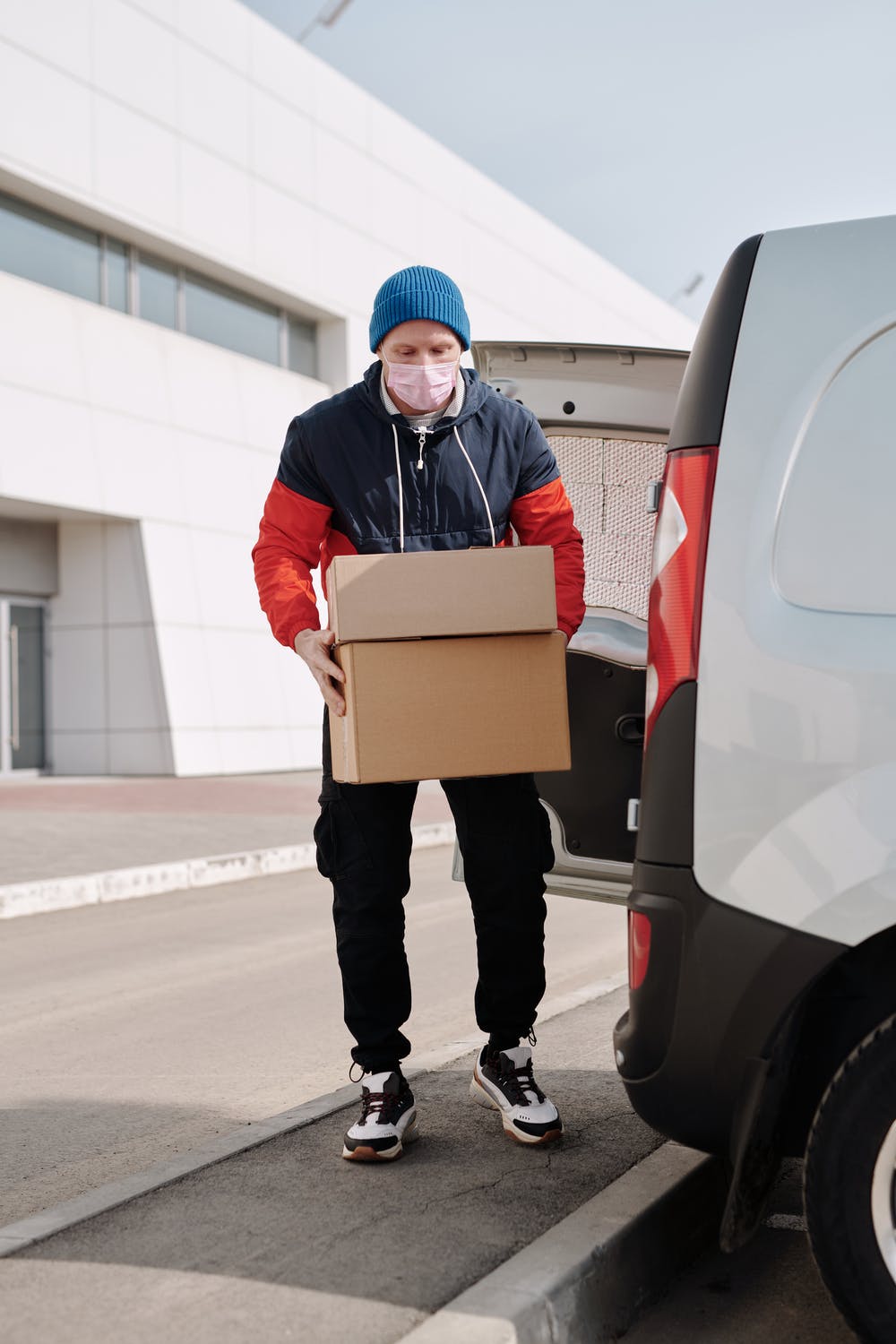 The value delivery of cloud software has also risen exponentially with the shift to the new normal, as COVID-19 and social distancing have prompted many businesses to migrate to a work from home environment. All the factors highlighted in this report by Forrester on Acumatica's ROI for distributors will likely grow in impact as the costs of maintaining any on-premise infrastructure become even more expensive.
SMBs at the medium-sized end and midmarket enterprises are especially pressed to manage costs in the pandemic, as supply chain disruptions stall physical collaboration and interaction between partners. The rise of the remote workforce and its increasingly digital value chain create an even greater need for data capture and communication through web-based tools, and ERP for mid-sized distributors must be cloud-hosted to deliver the best possible value.
Cloud Software Allows Distributors to Leverage Digitization
Another report by IDC MarketScape has named Acumatica a Leader in midmarket SaaS applications for the extent of the solution's capabilities, innovation and industry-focused features. The report further highlights why cloud-based functionality is critical in the uncertain times brought on by COVID-19, as businesses are forced to digitize traditionally manual processes. Acumatica stands out for verticals such as mid-sized distributors for delivering the technology as well as the scalability required to enable growth in a web-based world.Cloud ERP will be integral to leverage the digital transformation in the wholesale distribution industry, in order to be scale for and operate at the speed of a market existing mostly online. Just as SWK Technologies customer, Advantage Sport & Fitness, Inc., was able to discover, only Acumatica provides this level of insight and visibility at a cost-benefit ratio valuable to distribution SMBs and midmarket enterprises.
Get the Best Value from Your Distribution Software Investment
The Total Economic Impact of your distribution software implementation hinges upon the value your solution is able to deliver over time. Acumatica Cloud ERP will deliver the best long-term ROI for your business, and SWK Technologies – as the two-time Acumatica Partner of the Year – will ensure that your system is customized according to your needs.
Download the Forrester report infographic and IDC report below to learn more about Acumatica's value delivery for businesses like yours.