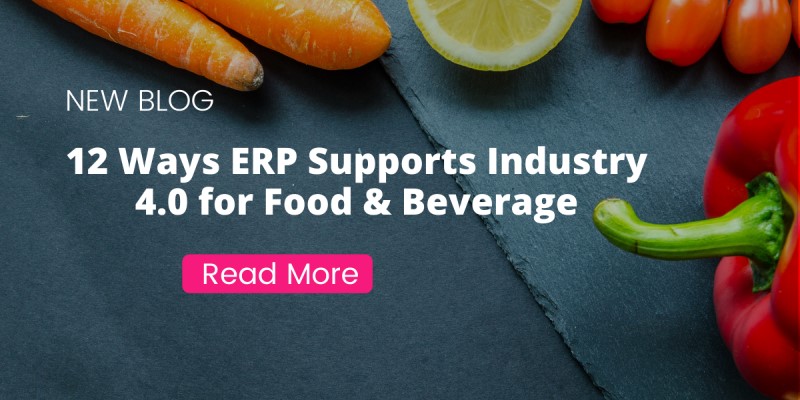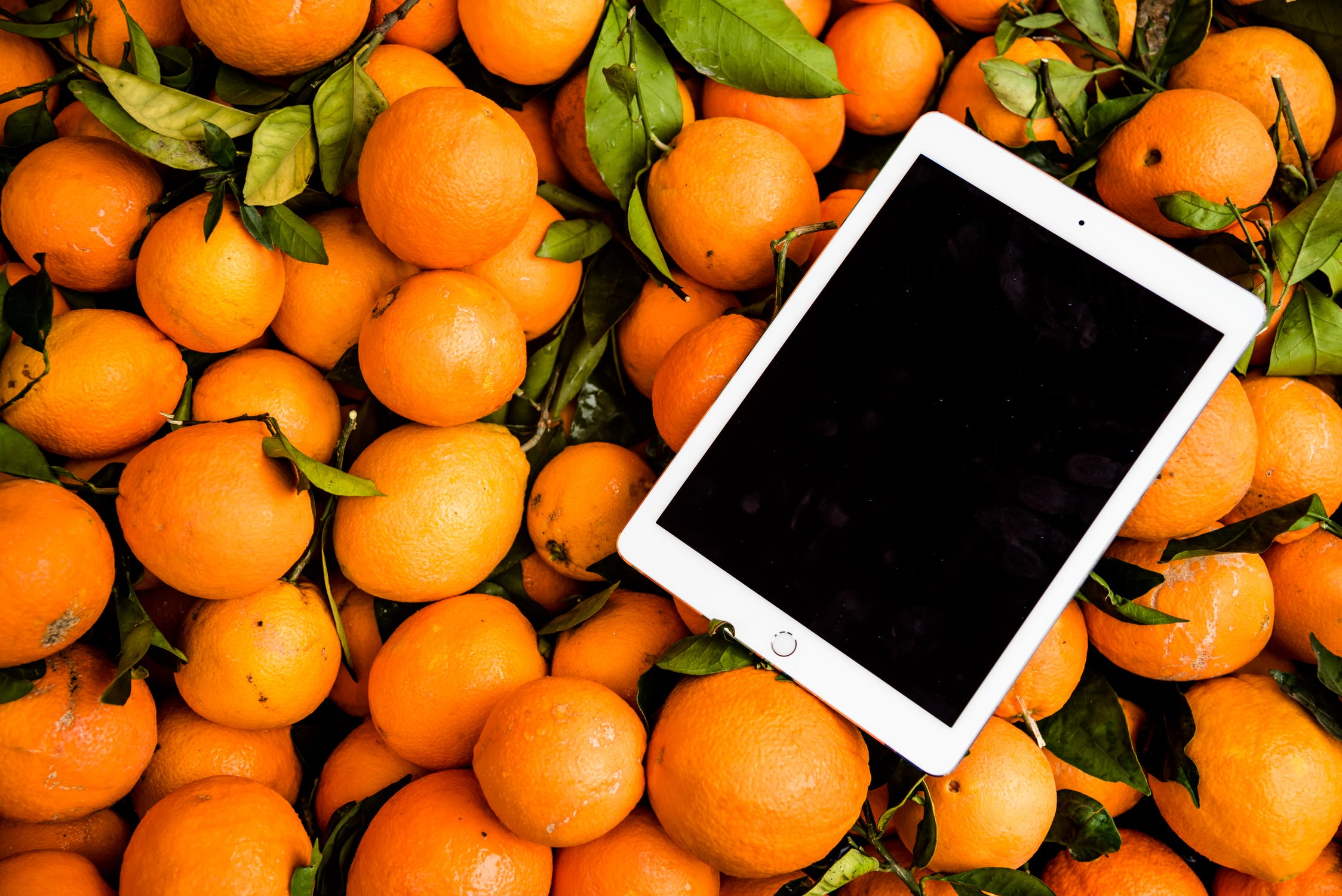 SWK's Industry 4.0 for Food & Beverage Series – Part 3
These 12 ways that ERP supports the adoption of Industry 4.0 for food and beverage manufacturers will help you better prepare your business for the future of the industry and choose the right technology to make the next leap forward. In Parts 1 and 2 of this three-part series, we established what digital transformation means for this process manufacturing sector and some of the steps that could be taken to leverage the Fourth Industrial Revolution. This final entry will cover why Enterprise Resource Planning software should provide the focal point and bedrock for your migration to the new wave, and how to select the system that will return the best ROI in a modern supply chain.
The FDA's Blueprint for a New Era of Smarter Food Safety directly invokes the usage of a traceability management system as well as the collection of electronic documentation, transforming technology from a luxury into a necessity for food and beverage manufacturing. A modern enterprise application provides a multirole solution for businesses that have complex supply chains, disconnected locations and teams, and are being held back by legacy software that contributes to data siloes which could impede compliance as well as prevent you from leveraging the true value of digitization.
Here are the 12 ways ERP supports migrating to Industry 4.0 for food and beverage manufacturers and processors:
1. Software Automation
The ROI for digital transformation is in replacing physical or otherwise manual processes with more cost-effective and less time-consuming solutions powered by the right technology. For the manufacturing industry, modern software grants opportunities to consolidate tedious tasks that could eat up work hours. Taking advantage of the latest ERP automation features coupled with the technology of Industry 4.0 will enable you to streamline repetitive activities down the line, saving time and money.
2.  Compliance Automation
Manual entry done over and over again for several hours a day, every day of the working week will eventually allow for human error to begin impacting your recordkeeping, which will also be exacerbated when users have to work with multiple systems and different screens. FDA regulations specifically require detailed electronic documentation, and any mistakes can detract from all the work you have put into your compliance processes. Automating checks and alerts on potential nonconformance within your production and value chains will provide an extra layer of quality assurance and control against possible overlooked violations.
3. Cloud ERP Connectivity
In a world of outdated legacy systems, the cloud remains on the cutting edge of ERP technology designed for the food and beverage manufacturing industry. Many of the features include in this list are only made possible by leveraging SaaS (Software-as-a-Service) and hybrid cloud functionality that allows real-time communication, collaboration and data sharing between users located anywhere, and at any time.
4. Multicloud Connectivity
While many are still catching up on migrating to cloud-hosted environments, technology has continued to advance and proliferate significantly in this area, to the point where both consumers and organizations are increasingly relying on multicloud data. Modern applications must be able to communicate with each other to get the most out of all of your cloud databases, and ensure that all information continues to flow seamlessly and securely.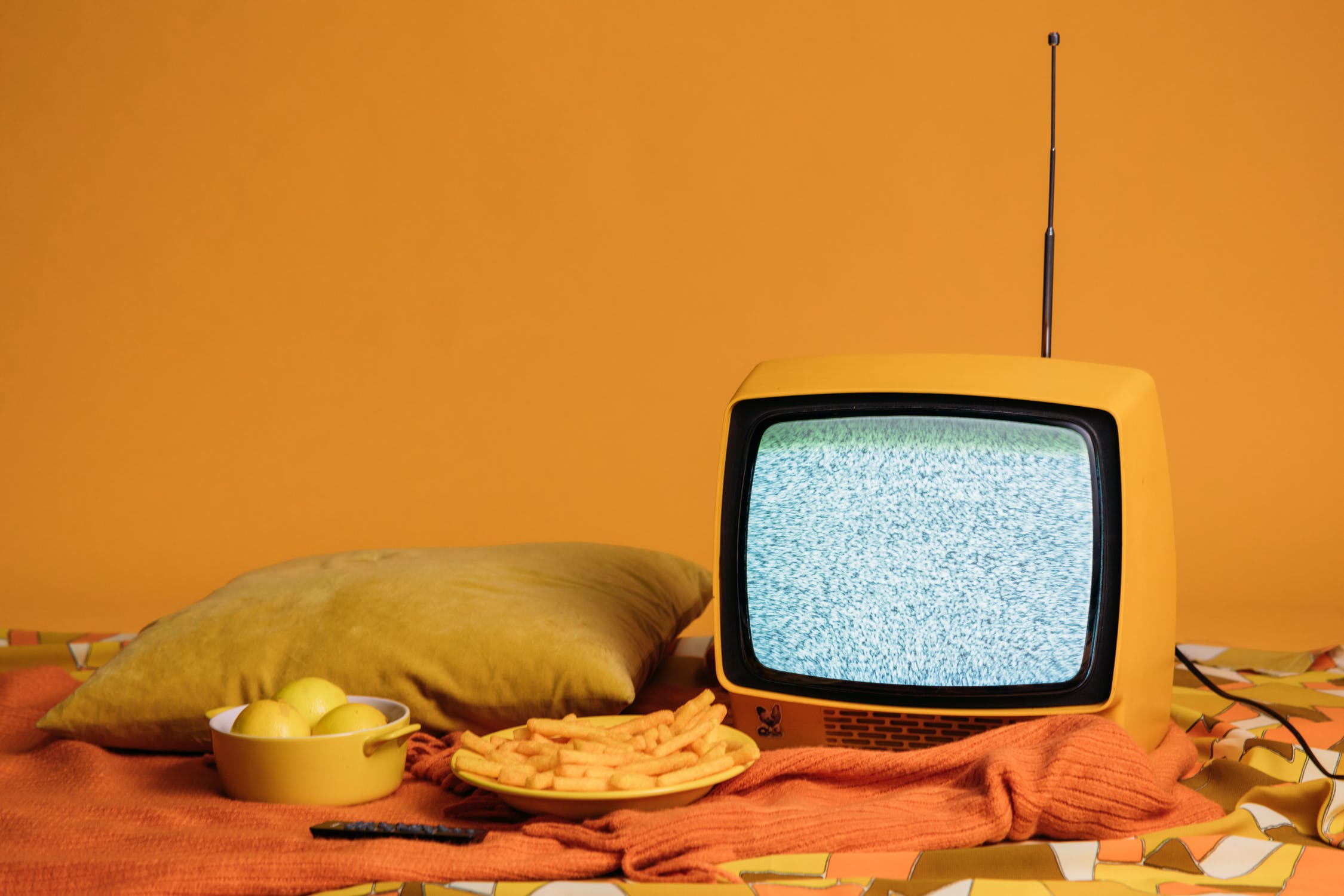 5. Technology Integration
ERP systems are implemented to form the foundational database of your technology stack, recording all of your mission-critical data sets in centralized storage; yet to capture the full value of every Industry 4.0 tool you adopt they must be able to pass information to this hub seamlessly. Software integration is vital to ensuring your ROI on digital transformation so that every component of your application and IT ecosystem works in tandem, and modern solutions are built to be able to incorporate concepts like IoT and AI.
6. Data Visibility
Once every part of your technology stack is integrated and data passes between each software module seamlessly, it opens up unprecedented levels of visibility from each stage of your value chain. You will be able to call up individual items from upstream of your supply chain, within your production facilities and downstream throughout distribution and transportation, allowing you to quickly identify trends and anomalies to maximize your value return.
7. Lot/Serial Traceability
Traceability is the cornerstone of process manufacturing regulations, yet not every solution guarantees accurate and consistent traceback of product through lot or serial number. A modern ERP hosted in the cloud and built with the tracking needs of food and beverage manufacturers in mind will not only grant more reliable visibility, but enable quicker data sharing and collaboration within the system.
8. Digital Recordkeeping
FDA regulations on electronic recordkeeping require process manufacturers to maintain meticulous reporting to prove compliance throughout each stage. A modern enterprise software system that comes equipped with digital audit trail features and drilldown capabilities will allow you to present comprehensive historical documentation to regulators, as well as traceback individual events to their origin to address potential violations more quickly.
9. Security Control
Data security is critical in the age of digital transformation as bad actors from all corners exploit vulnerabilities in unpatched systems to achieve everything from theft and extortion to life-threatening sabotage of public infrastructure. Role-based access within up-to-date ERP software – especially in those hosted in the cloud – ensures that quality control features cannot be hijacked by even internal intruders to adulterate your batch processing.
10. User Accessibility
Just as important as having access to data is for your team to actually be able to understand and act on it, something which both manual entry and legacy software does not provide. A true modern enterprise system will deliver a user experience that is easy for someone not well-versed in IT to be able to interact with seamlessly, while still providing information and controls tailored to their specific role that include permission security preventing unauthorized viewership.
11. Adaptability & Customization
Food and beverage manufacturers must adjust to a variety of evolving circumstances within their supply chains and industry as a whole, from seasonal changes to overhauled regulations. Manual processes, smaller desktop software and legacy systems alike hamper your ability to adapt, but a flexible, customizable ERP can be modified with the help of the right partner to better fulfill your exact needs instead of forcing users to work around the features.
12. Technology Upgrades
Technology has frequently outpaced the food manufacturing and processing sector, and forced businesses like yours to play catch up with new demands in consumer trends, regulatory compliance and cybersecurity. Migrating to a modern cloud solution will enable you to take advantage of real-time updates and security patches, as well as upgrading your software functionality to leverage the latest tools on the market much more quickly – instead of spending years preparing to do so.
Prepare for Industry 4.0 with Modern Compliance Powered by ERP
Consistent compliance with complex and changing regulations is one of, if not the, biggest pain points facing food and beverage manufacturers, and regulators are pushing the adoption of Industry 4.0 as both a standard and a requirement throughout the industry. However, migrating to a modern ERP will empower you to maintain more seamless quality assurance, as well as capture the best value on the future of manufacturing.
Download our free ebook here to learn more about the future of manufacturing being brought about with Industry 4.0 and how it benefits food and beverage manufacturers.