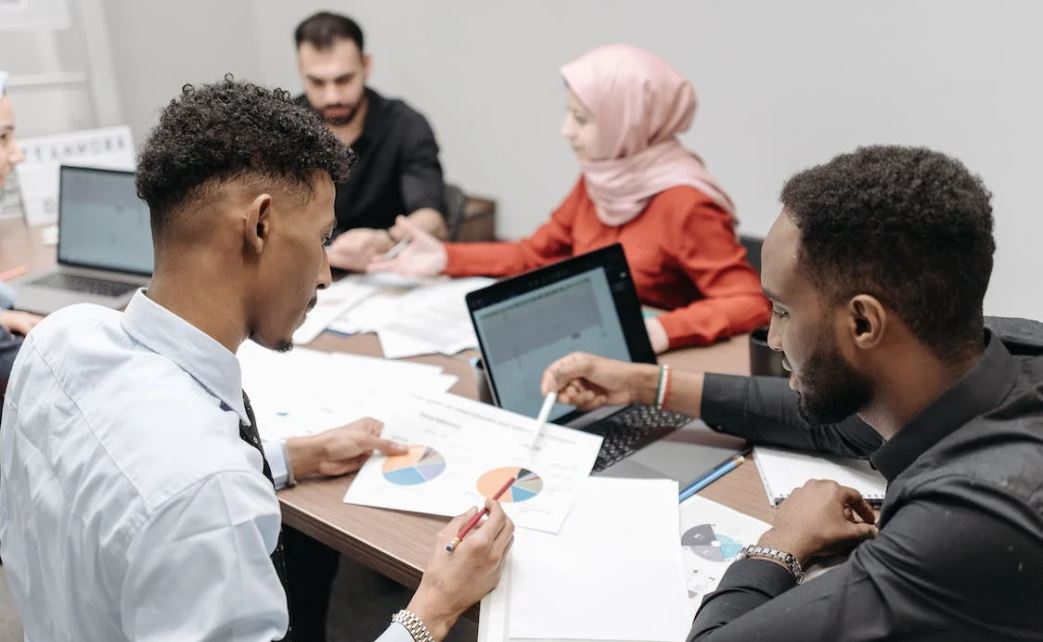 The reporting features in Acumatica are built to empower your users to go beyond what desktop accounting software or other enterprise systems have historically provided. Combining a state-of-the-art platform architecture and SaaS browser connectivity with GAAP rules and best practices, Acumatica Cloud ERP transforms your financial management from legacy spreadsheet processes into a digital operation that more closely mimics the web-based technology you use as a consumer.
Top Reporting Features of Acumatica
Acumatica reporting formats can vary between function and module, but all serve to fulfill these functions:
Visibility
As a cloud-based ERP, Acumatica delivers information at up to real-time speeds, meaning that data is available as soon as it is added or updated for all connected users. When logging into the system, the first screen to appear by default will be a role-based dashboard that contains consolidated – and visualized – top-level views into these data streams, with various graphs and colored displays which communicate key performance indicators (KPIs) at a glance.
From dashboards down, nearly ever format and channel of reporting in Acumatica can be drilled into to access increasingly granular details. Multi-dimensional filters allow you to slice and dice data sets to break out individual reports into more esoteric elements. All of this data can also be fed back up into visual tools in your ERP as well as in connected business intelligence (BI) applications for viewing by other team members' dashboards with access permissions defined by their role.
Flexibility
Acumatica is optimized to be adaptable to your needs as a user, including taking full advantage of the browser-based capabilities for its UI (user interface) as well as customization options to tailor reports to what works best for your team. This applies from dashboards down to more minute and esoteric elements, with several potential choices available that make it easier to scale reporting to your desired scope.
There are multiple options for writing a Generic Inquiry, even for users with no coding background, as well as for dashboards from the default templates and widgets that come standard for both. The Acumatica Report Designer, Analytical Report Manager (ARM) and other tools enable you to build out your reporting from top to bottom with your own crafted rule sets, definitions, fields, etc.
Automation
Reporting automation is a staple of modern software and Acumatica Cloud ERP seeks to fulfill in various ways, with the most prominent examples visible in how the system streamlines data entry, updates values across databases and cuts down on scheduled workflows. These include shortcuts and automatic formatting for reports, applying templated and saved information to fields, prescheduling reports to be posted or sent via email, and other actions that reduce manual input significantly for users.
Many of these features can be executed on with one or two clicks of a button at most, and others still can be customized with your own rule sets to automate approvals and maintain a seamless sequence that consolidates actions to the immediate user.
Cybersecurity
Acumatica enforces strict back end information security controls, even (and especially) for users in a public cloud environment with a SaaS subscription. This is applied to reports as well, where access to data is filtered through user permissions to determine the level of visibility that is delivered, on top of encryption used for all files and media that pass through the ERP. Additional protocols and solutions (such as MFA) can be implemented at the administrator level if you so choose.
Report Types Available in Acumatica
Here are some examples of the types of reports you can access and drill-down into in Acumatica:
General Ledger
Trial Balance
Financial Statements
Profit & Loss
Cash Flow
Audits
Transactions
Accounts Payable / Receivable
Balances
Forms
Vendor / Customer History
Payment Processing
Profitability Analysis
Cash Management
Accounts
Reconciliation
Deposits
Audits
Undeposited Payments
Cash Flow Forecast
Time and Expense
Payroll
Deductions
Earnings
Paid Time Off
Taxes
Union Hours and Rates
Worker Compensation
Manufacturing
Bill of Materials
Material Requirements Planning
Production Management
Estimating
Deferred Revenue
Balances
Projections
Schedules
Recognition
Equipment Management
Appointments
Contracts
Service Orders
Fixed Assets
Depreciation
Disposals
Acquisitions
Transfers
Reconciliation
Taxes
Tax Summary
Tax Details
VAT Pending Recognition
Inventory
Goods in Transit
Historical
Valuation
Lot/Serial Numbers
Physical Count
Labels
Audits
Customer Management
Leads
Opportunities
Cases
Accounts
Campaigns
Projects
Balances
Profitability
Project Tasks
Employee Hours
Transactions
Sales Orders
Quotes
Pick List
Shipment Confirmation
Labels
Invoices
Summary
Shipment Details
Purchase Orders
Forms
Audits
Billing
Receipts
Document Management
User Security
User Lists
Role Lists
Access Rights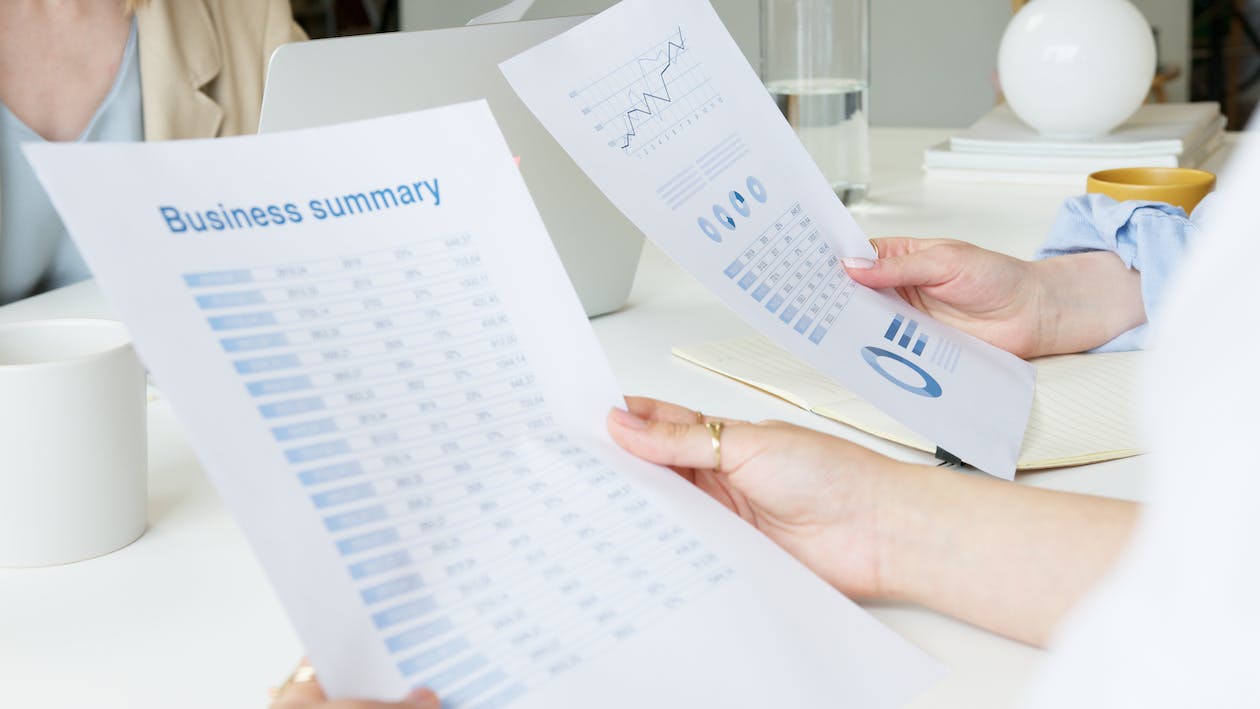 Business Intelligence & Reporting Integrations for Acumatica
Besides the native capabilities, the partner ecosystem for Acumatica and its cloud API options offer additional possibilities for introducing customized report workflows as well as third-party integrations for expanded business intelligence and reporting. Here are some examples of the latter:
Velixo is a reporting tool built by Acumatica software experts that enables users to connect data from their ERP to Microsoft Excel, introducing new functions to the latter that let you access information from the former.
Microsoft Power BI is part of the Power Apps suite and delivers simple, low-code business intelligence functionality for everyday users. When integrated with Acumatica, you can extract data from your ERP into Power BI to build visualized data sets from the ground up.
DataSelf Analytics is a comprehensive business intelligence and reporting system leveraging Power BI and Tableau to produce detailed financial and operational reports extracted from ERP such as Acumatica.
Nectari is a BI and data management tool with self-service capabilities, customization options and the ability to sync with your ERP data on any desktop or mobile device.
Planning Maestro (formerly Budget Maestro) by Centage delivers budgeting and forecasting automation features through a cloud-native platform. A native integration with Acumatica extracts the multi-dimensional reporting data from your ERP and uses it to build planning and forecasting analytics as well as financial statements.
Learn More About Acumatica Cloud ERP Reports
SWK Technologies will help you get the most out of your ERP investment, leveraging our deep technological and industry knowledge as a top Acumatica partner and Community resource. Check out some of our Acumatica videos and other educational resources, and reach out to us when you're ready to learn more tips and tricks to maximize your value return on your software.
Contact SWK here to gain access to more Acumatica tips, tricks, updates, and tailored demos.
Get More ERP Tips & Tricks