Intacct Versus SAP – Choosing the Best ERP
When comparing Sage Intacct versus SAP B1 (Business One) to choose the best ERP for your organization, you must measure the strengths and weaknesses of either solution against your priorities to determine the better ROI. While both will provide as least basic accounting and other process automation features, only one delivers comprehensive financial management complete with AI-powered, multi-ledger capabilities in a native cloud environment. Additional key differences include the level of scalability, technology output, third-party compatibility and cybersecurity each can provide, all of which factor into how much value return you can extract from the system you choose.
Here are the top differences to consider when looking at Intacct versus SAP Business One ERP:
Scalability
Sage Intacct is ultimately much more scalable for different business sizes than SAP B1, which is strictly a small business offer meant to extend its publisher's reach in the market, and provide a migration path for SAP S/4 HANA. This (and Business ByDesign) is the only place for SMB and smaller midmarket customers in SAP's ecosystem, who will have to pay for an even more expensive implementation if Business One lacks the level of functionality they need.
B1 is built from a past on-premise acquisition which was upgraded and later migrated to a web-based environment so that it could at least give off the appearance of keeping up with the other enterprise-sized products in the SAP portfolio, like ECC (formerly SAP ERP). A lot of its individual workflows and modules are cobbled together from other acquired third-party applications, which only add to the inherent rigidity of the product that flows down from its place in the SAP pipeline.
Intacct was also initially an acquisition for Sage (in 2017), but there are two key differences between it and SAP B1 here – the product was already built out, and it began its journey "born in the cloud." This means that it was designed from the ground up to be more scalable than on-premise software, but more importantly, it was rolled out on a modern technology platform built to handle modern challenges (like remote work) and will not be held back by a performance ceiling.
Flexibility
Both professional and user reviews reflect the significant gap in configurability and flexibility between Sage Intacct and SAP business One, with the latter often requiring extensive ongoing training and support just to get up and running effectively. In contract, Sage users are more likely to be able begin capturing value right away from reporting and automated accounting features that streamline historically manual tasks, bringing activities like consolidation from days to just hours or even minutes.
SAP B1 emulates the software suite-based approach of solutions like NetSuite, though customer feedback frequently points to the difficulties in managing integrations and customizations along with the learning curve in building reports. It retains the feel and architecture of a legacy ERP, forcing users to either become IT experts to change configurations or adjust their own processes and terminology to fit as the system dictates.
Intacct is a much more flexible application with an up-to-date UI (user interface) that offers role-based visualizations of KPIs (key performance indicators) in snapshot dashboards upon logging in. Users can drill down further at their complete discretion with dimension-based reporting that filters by a wide range of categories, with the ability to make modifications to these and other fields as your business requires.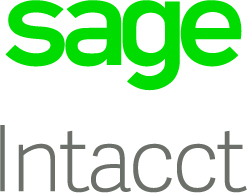 Features
Sage Intacct is a best-of-breed accounting software system on a robust horizontal platform, while SAP B1 provides a broader range of supply chain management features without offering any deep functionality beyond the surface level. Choosing between either means deciding whether your business needs a strong function-specific application or a jack of all trades solution that masters none but that can cover the basics.
In keeping with retaining the legacy ERP framework while simultaneously employing the suite approach, Business One relies on modules for every segment of features, like CRM or payroll. The downside of this tactic is that there is not a lot of depth to be found for most of these modular components, meaning that you will have to add integrations and customizations regardless to extend any features you need, and then likely add more customizations to ensure previous ones do not break after the new modifications.
Intacct maintains a focus on delivering accounting software first and foremost, and all workflows are built upwards from this foundation so that any finance what they need to maximize their productivity, instead of devoting time to navigating technology every time they need to generate a report or close a ledger. Core financials include Accounts Payable, Accounts Receivable, Cash Management, Order Management, Purchasing/Procurement, and a multi-entity General Ledger powered by AI tools.
Integrations
Both Sage Intacct and SAP B1 rely on integrations to create a technology stack, but only one actually allows you to synchronize data with third-party apps seamlessly while the other gives you more challenges to overcome just to transfer files. As a legacy platform, Business One is not geared to be a true plug-and-play solution when it comes to integration with other applications – Intacct, on the other hand, comes with robust APIs that facilitate the creation of connectors with other best-of-breed systems.
As ultimately a reconfigured legacy ERP, SAP B1 can cause trouble for customers trying to integrate with their other function-specific applications, like budgeting or CRM solutions. This leads to more time-consuming complex customizations, and that is assuming that those systems are even available for integration with SAP in the first place.
Multi-tenant environments like Intacct's are the true version of SaaS computing, designed in a completely digital architecture which gives developers more flexibility to make configurations and extensions. Cloud APIs enable Sage Intacct to take advantage of a broad ecosystem of third-party software without having to spend months on building brand new connectors with products like ADP, Salesforce and more.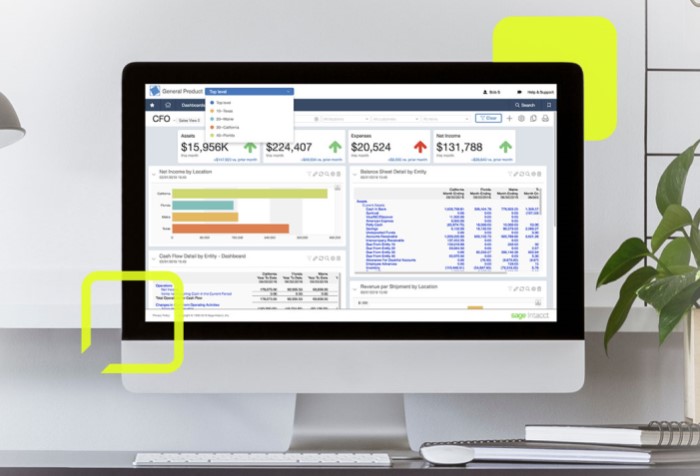 Security
Even relatively new cloud brands like Sage and SAP are increasingly devoting resources and focus to protecting their hosted environments on the back end to limit the impact human error will inevitably have on spreading an attack surface. However, as a legacy product SAP B1 comes with additional risks, in addition to repeated vulnerabilities found in SAP's central platform for hosted environments.
SAP NetWeaver is the stack that provides the backbone for web-migrated SAP applications and their infrastructure, and has been the subject of multiple alerts from CISA on uncovered bugs that seriously exposed several customers to attack. Many of these exploits were found through monitoring hacker activity specifically targeting SAP, and its widespread usage and shared databases between systems mean that SAP B1 users are always at significant risk of cyber attack attempts.
As a multi-tenant cloud system, Sage Intacct has its own cybersecurity concerns; however, these are different from reconfigured legacy ERP like Business One and Sage does its part to ensure data is secured on the hosting end. This includes employing strict policies and best practices for server security, as well as data management compliance with the following regulations and practices:
SSAE 18 SOC 1 Type II
SOC 2 Type II
ISAE 3402/ISAE 3000
HIPAA
Privacy Shield/GDPR
Learn More About Sage Intacct
For SMBs and midmarket businesses that need a dedicated accounting system, Sage Intacct wins out versus SAP B1 in most categories. Dive deeper into Intacct and see more of its top features by watching our recorded webinar with Sage Intacct's Principal Solution Consultant, Linda Pinion and the SWK STAT team.
Watch the webinar here and see Sage Intacct's modern features in action for yourself to help you choose the right ERP for you.
Learn More About Sage Intacct vs SAP B1