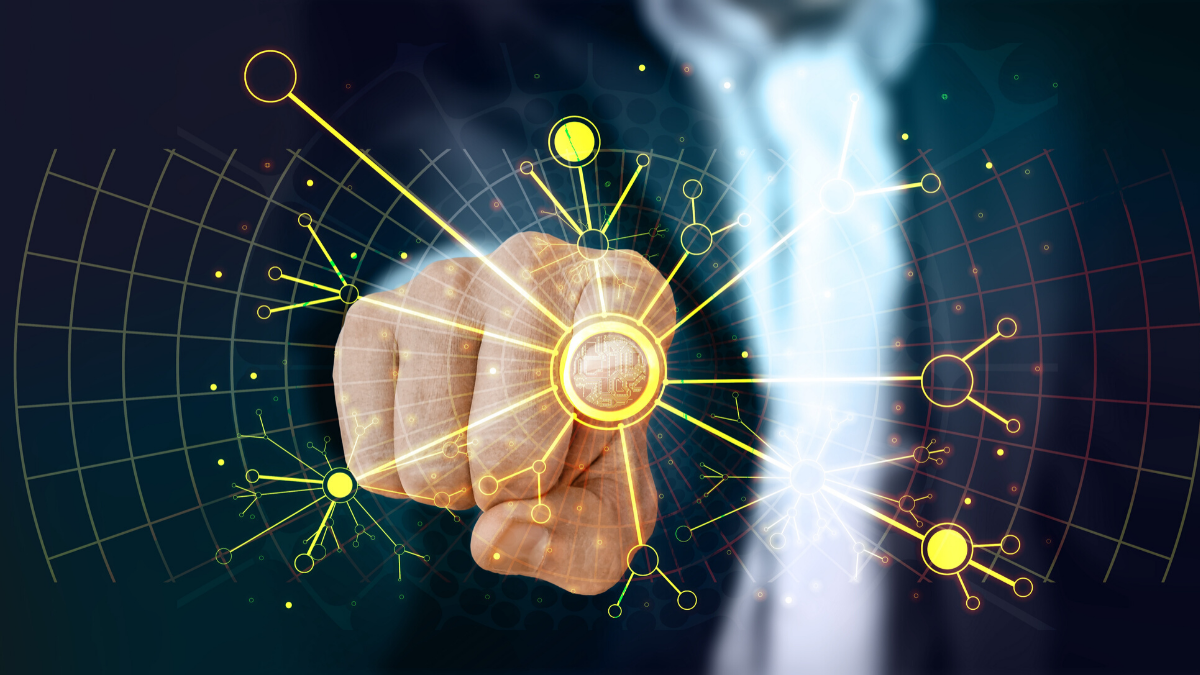 Sage 100cloud (formerly Sage 100c) is the ideal Enterprise Resource Planning (ERP) software for growing small-and-medium-businesses in the manufacturing, distribution and professional services industries. Sage 100 (formerly MAS 90/200) has been upgraded with cloud connectivity and modern features to provide users with a state-of-the-art system built from a familiar environment. Leveraging this solution enables SMBs to capture insight from front-end to back office operations and scale according to their needs, not their software's limits.
Native customization options create an inherent flexibility in Sage 100cloud that can be augmented with external applications that expand the functionality of the solution. Modifications by certified Sage Partners such as SWK Technologies will ensure that your system can automate tasks including accounts payable and sales tax transactions, talent management functions and shipping documentation procedures. By uniting all of your databases, your Sage 100 system allows you to align your technology with your business objectives.
Here are five ways Sage 100cloud empowers your business to grow beyond the limits of off-the-shelf accounting software:
1. Purpose-built Modules with Vertical Functionality
Coupling improved operational insight with purpose-built vertical modules allows Sage 100cloud to deliver enhanced value to users in the manufacturing and distribution sectors. Comprehensive material, batch and inventory management enable end-to-end supply chain visibility. This provides manufacturers and distributors increased capabilities for tracing resources and inventory at the lot and serial levels, and build audit trails from raw material processing to retail distribution.
Sage 100's core accounting functionality can be combined with project management integrations to deploy a professional services solution that unifies back- and front-end processes through a single database. Incorporating a time and invoice tracking application provides the ability to automate project accounting functions and streamline the delivery of financial documentation to clients.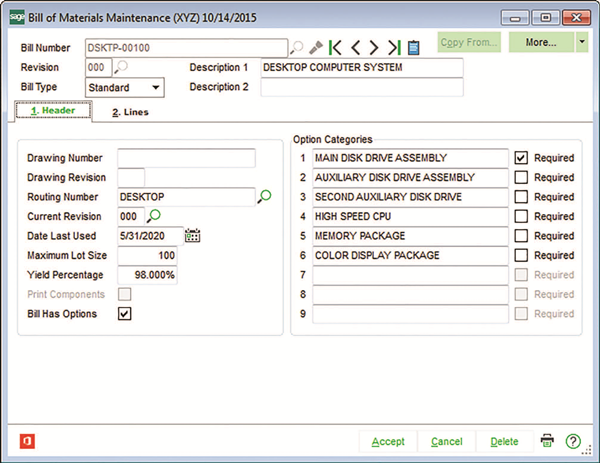 2. Cloud-Connected with On-Premise Benefits
The launch of the Sage Business Cloud represented a commitment by Sage to delivering access to innovation to current and future customers, namely cloud technology. Sage 100cloud reflects this approach by offering the benefits of cloud connectivity regardless of whether deployed on-premises or hosted remotely. This allows users to take advantage of modern technology applications like mobile access while still capitalizing on the security of traditional implementations.
3. State-of-the-art Core Accounting Software
The current version of Sage 100 is built around proven accounting functionality that has been upgraded for modern requirements. The core financials tracking capabilities of the solution prevent having to rely on manual entry to record transactions and simplify account reconciliation processes with automated error identification. Sage 100cloud's exclusive dual grid entry and built-in calculator allow for streamlined and more accurate reporting.
4. Real-time Insight Delivered by Top-down Visibility
A primary benefit of cloud connectivity is real-time access to data from anywhere with an Internet connection. Unifying all of your databases with the latest version Sage 100 prevents information from being regulated to disparate siloes and inhibiting your decision-making. By delivering these united data streams, Sage 100cloud empowers your business to execute on developments on-the-spot.

5. Scale Your Business Beyond the Limits of ERP
Sage software is designed to grow beyond the traditional restrictions of ERP and avoid creating the pain points of legacy solutions. Scalability is a native feature of the latest iteration of Sage 100 in the form of adaptive interfaces and a customizable framework that allows the solution to be developed according to your needs. The flexibility of Sage 100cloud enables you to tailor the software to your processes as you expand, not force you to alter practices to fit your system.
Sage 100cloud Empowers Business Growth
Sage 100cloud's extensive features, dedicated modules, and real-time cloud connectivity enable you to align your software more closely with your business growth objectives. With additional development and customization to fit all of your existing processes, your Sage 100 implementation will allow you to better meet your current demands and those of the future when your business expands.
Learn More About Sage 100