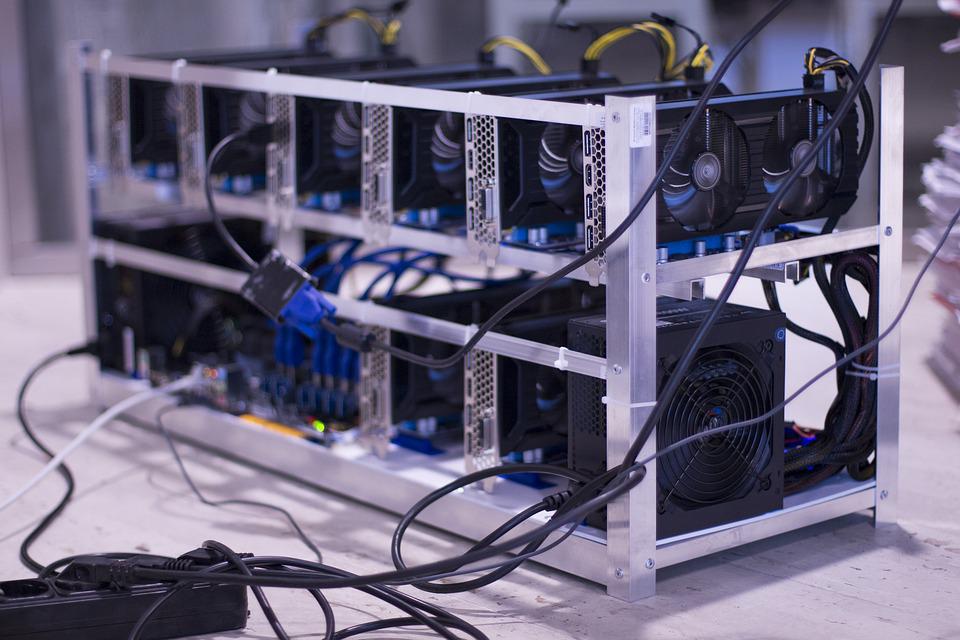 Double blockchain and its applications in cybersecurity offer a game-changing business continuity solution that transcends many of the limitations of traditional backups, and is more cost-effective than many network security tools on the market. With Resilience, powered by Sollensystm, SWK Technologies is able to provide data archiving built on a distributed ledger reinforced with a shielded security key, delivering an immutable copy of your critical information on-demand. Watch our webinar with Sollensys to learn more about this unique solution, or continue reading below.
Here are the top points to know about double blockchain and the value it brings in cybersecurity:
What is a Blockchain?
Based on distributed ledger technology (DLT), a blockchain's foundation is built on enabling security and accuracy through cryptographic encryption. The first word that often comes to mind for many is cryptocurrency or even just Bitcoin (or Dogecoin), but the technology offers many opportunities beyond just digitized transactions. Every block in its digital ledger is binding once recorded, and their contents are only directly accessible with a private key or through controlling the majority of nodes in the network the database is hosted on.
What is Double Blockchain?
Double blockchain builds upon the cybersecurity potential inherent in DLT platforms and takes it a step further by applying the same process to protect the private key as is done to the data recorded in a block. This includes the encryption, fragmentation and distribution of the key's data, before it is recorded within its own chain. This additional layer of security significantly decreases the chances of the information stored with this data archiving solution being compromised – an attack would have to take control of all of the decentralized nodes in not one, but two networks, which is an extremely resource-intensive task.
How Does Blockchain in Cybersecurity Work?
The double blockchain methodology of SWK's Resilience solution creates additional security redundancy with its encrypted private key, diminishing one of the few weaknesses of blockchain in cybersecurity – the human element. Hackers could hypothetically apply social engineering to trick a user into exposing their access (as has happened with some cryptocurrency exchanges), but with the dual protection severely limits the possibility. Both the key and your data are encrypted, fragmented and distributed across a network containing thousands of nodes, from where they can be recalled and reconstituted once authorization has been provided.
A Different Kind of Business Continuity Solution
Traditional business continuity planning revolves around backing up data and restoring it according to the policies established in your disaster recovery plan (DRP). While a good BCDR solution will enable you to recover all of the files backed up and restore it relatively quickly, there will obviously still be a lot of manual work involved on both ends to facilitate data assurance.
However, the real issue with this approach is that many sophisticated cybercriminals – ransomware gangs in particular – have been targeting backups when they infiltrate networks in order to bypass data protections. There are still ways to defend backed up data with additional tools, such as MFA or encryption, but only the Resilience data archival solution offers the closest to a 100% guarantee that data will be secured in all capacities.
Cost of a Cyber Attack vs Cost of Security
The average cost of a data breach in the US rose to $9.44 million across all business sizes in 2022, while the costs of a single cyber attack total at least $25,000 per SMB. Companies with between 10 to 49 employees can end up paying up to $285,000 on average, however, and about two-thirds of small business victims are hit multiple times. It should also be noted that many other expenses can form between remediation actions, litigation or business lost to reputational damages.
In contrast, network security investments will average about $30,000 for cloud IT infrastructures and $50,000 for on-premise. Resilience, however, offers immutable data archiving for a percentage of a percentage of these prices and guarantees your files will always be recoverable.
Learn More About Double Blockchain in Cybersecurity
Data archival delivered by double blockchain grants you access to a game-changing cybersecurity strategy that ensures one of your most vital assets is under protection at all times. Discover exactly how this technology will help you defend your mission-critical data by watching our webinar, Overcome Anything with Double Blockchain Data Archiving.
Watch the webinar here to learn more about Resilience and how data archiving can give you peace of mind when it comes to your data.
Learn More About Blockchain in Cyber Security