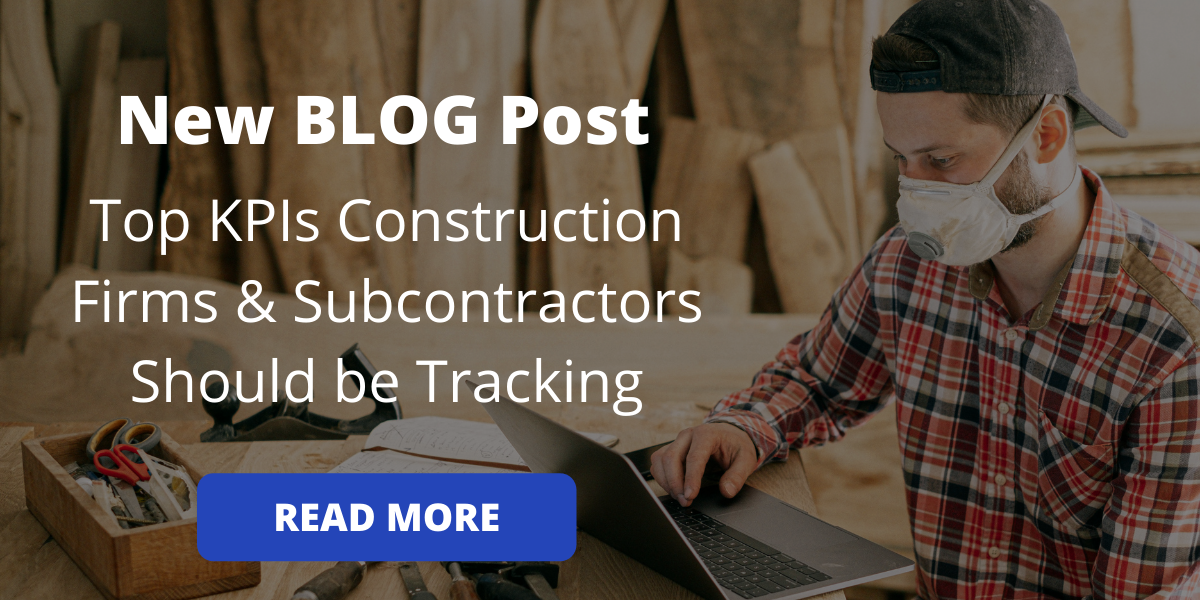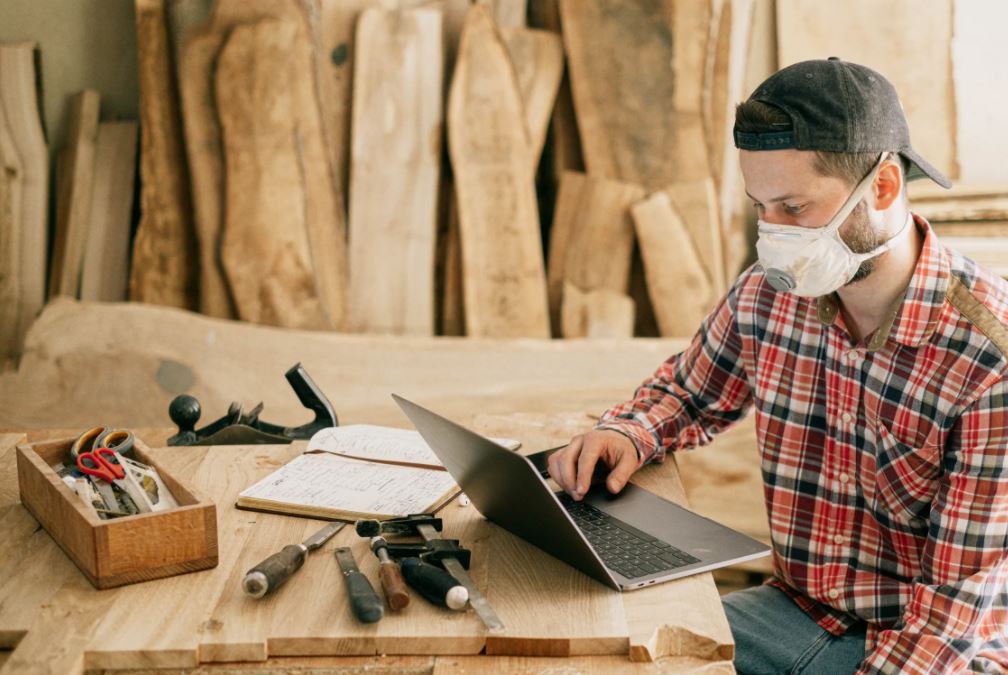 The top KPIs (key performance indicators) construction firms and subcontractors need to track to capture the best project ROI should accurately measure historical financial and operational results. Using these output metrics as a foundational basis, your firm will be able to develop predictive analytics from established models around actual two-way cash flow. With comprehensive visibility into your contract profitability delivered through real-time reporting, you will be armed with the data to optimize your business for efficiency and the best value return.
Charting the right performance indicators is only half the battle, however, and to gain this level of insight you will need the right tools. Implementing a state of the art ERP hosted in the cloud (such as Acumatica) and built with contractor demands in mind will give you access to the latest industry features, flexibility and collaborative functionality for field teams and back office operators. Leveraging a modern SaaS solution lets you automate how you capture, manage and keep track of your team and project data, helping you optimize decision-making for maximum efficiency.
Here are the top construction KPIs you should be tracking and how to do so with cloud-hosted software:
Categorizing Key Performance Data
Your business generates a wealth of information even before digital transformation comes into play, and you will be quickly be overwhelmed trying to trace every metric looking for performance indicators. The reality is that every action little produces a data point, but you must consolidate your tracking down to figures that reflect actual value being gained or lost. At the highest level, these will be divided between Historical and Predictive data categories:
Historical
While existing metrics will obviously be the easiest to compile, these historical data points are also the most numerous and most in need of consolidation to better measure impact. The best way to do this is to organize your firm's KPIs around Financial and Operational statistics.
These should include all accounting information on cash flow, as well as the value of your collective assets. Measuring costs against profit will allow you to get a final, absolute picture of how your business strategy has contributed to revenue, compared against operating costs for items, such as equipment.
Your construction project management activities directly impact your profitability, but without being able to traceback execution to results, your firm will never be able to prove how. Operational KPIs help you build analytical models that enable you to better understand how each action shapes your final margins.
Predictive
Predictive measurements carry less absolute certainty than historical ones, but carry much more weight for your firm's decision-making. Leveraging the consistent patterns in your past data also helps to create a baseline to compare against the developments across the industry and your target markets, and map out a more informed estimate of what the future will bring.
Forecasting relies on taking your historical project accounting data and applying it to a model that will more accurately chart your forthcoming progress and growth. While the future can seem hard to predict, especially when faced with unpredictable forces like the pandemic and natural disasters, deploying proven results through your analytics will ensure you can calculate reasonable outcomes.
Construction industry trends were already moving at a dynamic pace before COVID-19 transformed the nature of field work, and this only reinforces the need for contractors to watch these developments. Keeping an eye on situations within the market as they form allows you to take advantage of opportunity and mitigate loss when combined with historical data models.
Types of Construction Firm & Contractor KPIs to Look At
With your measures of performance accurately organized, you can better look at which individual indicators in each category give you the most insight into your firm's efficiency. Here are the top construction KPIs you should drill-down into:
Firm Cash Flow
Your firm's cash flow is a great financial category metric to start with as it grants high level visibility over your net revenue. Getting a seamless, consistently accurate view of your income will give you a solid foundation for evaluating the extent of all other performance indicators and how they are impacting your ultimate profitability. The data you need to highlight here should reflect every payment incoming and outgoing, and every internal cost and saving.
Cash flow KPIs you should be tracking:
Sales & Contract Income
Outgoing Costs & Expenses
Payroll
Construction Project Management & Tracking
Your project management KPIs should include both financial and operational metrics that can give you a deep view from start to finish of each and every ongoing contract. Capturing this visibility in real-time through the cloud will also empower you act quickly and decisively to new developments and mitigate loss. This data should cover all bases for active project accounting along with field team and subcontractor management to give you the level of insight you need to make the right decisions.
Project management KPIs you should be tracking:
Project Budgeting, Billing & Costs
Task Management
Scheduling
Contract Profit Analysis
Drill-down analytics for gross and net profit reporting delivers contemporary data that when combined with historical metrics allows you to develop and refine your predictive KPI models. Comparing past projections with real revenue will allow to continue to build more accurate forecasting, as well as take note of which costs have the greatest impact on your growth strategy.
Profit analysis KPIs you should be tracking:
Revised Margins
Forecasting Deviations
Subcontracting Costs
Preventive Measures Costs

Use Acumatica Construction Edition to Manage Your KPIs
Acumatica Construction Edition is a cloud ERP platform positioned with an industry-specific software suite featuring modern vertical functionality. Connected applications give firms and subcontractors collaborative insight into up to the minute data streams, with access delivered according to user-defined roles. This flexible, customizable system empowers your business to better organize your KPIs and gain the real-time visibility managers and executives need to execute on emerging trends.
Here are only a few ways in which this SaaS solution helps track your most high-impact KPIs:
Acumatica provides a scalable coding framework and integration with an extensive list of mission-critical applications that ensures you are not losing data between products. Capturing a seamless view between every piece of software in your technology stack consolidates the number of touchpoints for users, streamlining reporting immensely. Employees can quickly and easily call up tools like Microsoft Excel, external apps for functions like accounts payable and project management, and more all while remaining within their ERP menus.
ERP hosted in the cloud provides instantaneous, secure database access between users and delivered online through browser-based interfaces. Employees and managers can interact in real-time through the web, with role-based permissions controlling visibility of vital data points. With SaaS, the latest version of information is available as soon as it is updated by users, letting supervisors and administrative personnel in the back office actively review and manage KPIs even as they form.
The robust drill-down reporting in Acumatica grants an abundant level of detail around your key operational and financial metrics, with intuitive predefined analytics and customizable fields. The Construction Edition suite is built with the needs of general contractors, subcontractors, home builders and land developers in mind, and consolidates your most instrumental data points into intuitive dashboards.
Automating Performance Tracking & Compliance
Automated alerts and other notifications can be preprogrammed into your cloud ERP, enabling you to stay on track for every development and variation. Supervisors can seamlessly call up and review anomalies, reconcile errors and traceback compliance through electronic audit trails.
Ensuring Visibility & Teamwork
SaaS enables users to go device-agnostic and load up their ERP on their smartphones, tablet or notebook-style laptop instead of a static desktop. The Acumatica mobile app for construction lets project managers handle reporting and approve invoices directly from the field without having to return to their workstation.
Learn More About Tracking Construction KPIs in Acumatica
Deploying a modern cloud ERP will enable you to optimize your KPI tracking and execution, as well as reduce costs and streamline project management. SWK Technologies is the consecutive Acumatica Partner of the Year (2018 – 2019) and has worked directly with general contractors to implement and customize their system – let us help you develop your construction management software to provide the data you need to maximize your value and growth.
Download the white paper below to learn more about how Acumatica will help you modernize how you track your KPIs.