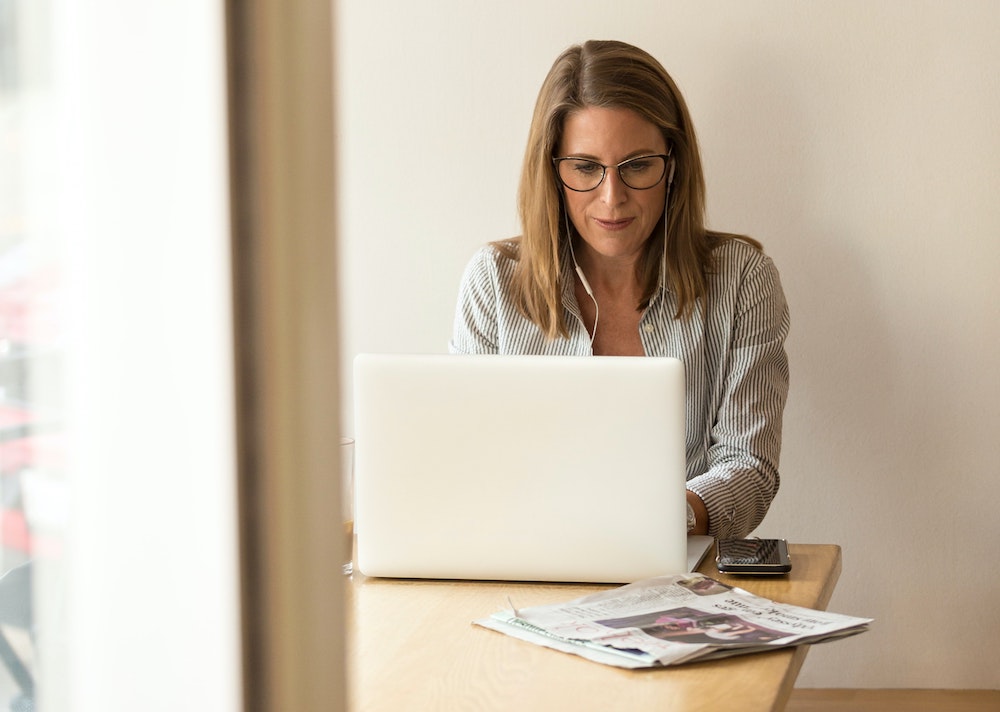 Every business leader understands the importance of customer relationship management, which helps employees across the organization deliver better, more personalized customer service to prospects and existing clients.
Often, however, businesses rely on ad-hoc methods in which each salesperson or service rep keeps their own notes on customers and contacts. Sometimes these notes are handwritten in notebooks – sometimes they are entered into shared (or siloed) spreadsheets that often do a better job of hiding critical customer data than revealing it.
Though these systems may be of limited use to the salespeople or reps using them, the drawbacks of ad-hoc customer management methodologies are clear: critical interaction data may be missing from the record; the data is hard to understand for people who did not create it; customer data cannot be easily integrated across an organization; and in the case of absenteeism or workforce reductions, businesses may lose all relevant data about their pipelines.
Fortunately, there is a better solution that makes customer relationship management (CRM) easier – and this solution integrates seamlessly with your Sage 100cloud 2020 software for comprehensive, companywide customer insight 24/7/365.
Welcome to the World of Sage CRM 2020
A solution that is 100% fully integrated with your Sage 100cloud 2020 solution, Sage CRM 2020 delivers all the customer relationship management tools your company needs to build and nurture strong, lasting relationships with customers during all stages of their customer journey.
Why Choose Sage CRM 2020?
Companies running Sage 100cloud represent a wide range of industries, which is why Sage CRM 2020 is flexible to all industries out of the box. Whether your business focuses on manufacturing, distribution, professional services, hospitality, or any other industry, Sage CRM can help you find, sell to, and service your customers and clients better than ever before.
Sage CRM features include:
Very modern user interface that is easy to use and fast to learn
A great user experience (UX) that every generation of your workforce will enjoy
Integration with third-party marketing software solutions, such as Mailchimp
Cutting-edge updates released every 6 months
Real-time customer insight for anywhere / anytime visibility into customer interactions
Specific to Sage CRM 2020 R1, the latest features include:
Automatic detection of duplicate email addresses for Mailchimp mailings
Pop-up error notifications for Mailchimp
Removal of prior ActiveX dependency (Microsoft Edge does not support ActiveX)
Nested mail merge support you can use to "nest" multiple objects, such as invoices or orders, into emails without the need to re-enter data
Email template improvements
Support for AWS installations and deployments
Much more in-depth help and support documents, including notes, documents, and many video-based educational content pieces
Over 30 enhancements to Sage CRM 2020 R1
Not Sure If CRM Is for You? Consider This.
Perhaps your organization has used a software-based CRM solution before and did not like it? That is a common experience for stand-alone customer relationship management tools that do not integrate with a company's main business management solutions.
If your business has relied on manual spreadsheet entry in the past, or if you have used a software-based CRM system that did not connect to your ERP, you may be under the impression that customer relationship management is inefficient or generally unworkable in your company's culture.
In fact, nothing could be further from the truth.
Good customer relationship management (CRM) solutions deliver unprecedented levels of customer insight and a "single source of truth" for all your team members in all departments.

Effective CRM is especially useful for on-the-go or remote employees, since trustworthy information is available at the tap of a finger and is constantly updated to provide a 360-degree view of all recent customer interactions.
Considering the many sales and business disruptions caused by COVID-19 and its aftermath, there is widespread speculation that sales cycles could take longer and require more "touches" in 2020 and beyond.
Businesses, salespeople, and leaders who are prepared to track and manage all of their customer interactions comprehensively will be better positioned to take advantage of sales opportunities in lengthened sales cycles due to COVID. A fully integrated CRM solution like Sage CRM 2020 is the #1 way your business can comprehensively manage customer relationships at every stage of the customer journey.
Still Not Quite Sure If CRM for Sage 100cloud Could Help Your Company? See It in Action, So You Can Decide for Yourself.
Get in touch with the Sage 100 and CRM experts at SWK Technologies to request a demo and to tap into our extensive knowledge on how you can best leverage your CRM to enhance your sales capacity in 2020 and beyond.
Request your Sage CRM 2020 demo from SWK today and start improving your customer relationships immediately.