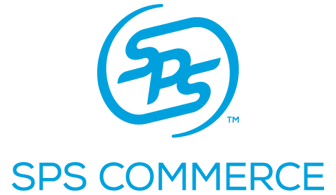 Longtime SWK Technologies partner, SPS Commerce, recently announced that SPS Commerce Fulfillment Powered by MAPADOC has been officially recognized as an Acumatica-Certified Application (ACA). Acumatica awarded SPS Fulfillment this certification for its API integration with Acumatica Cloud ERP.
SPS Commerce provides cloud-based Electronic Data Interchange (EDI) solutions and services for retail customers worldwide. SPS and MAPADOC have partnered since 2008 to deliver the best in EDI technology through a multi-tenant cloud environment bridged by MAPADOC with several leading ERP systems, including Sage 100cloud, Sage 500, Sage X3 and Acumatica.
SPS Fulfillment has helped more than 75,000 companies handle complex fulfillment requirements, such as EDI, for any retail trading partner, across any channel, including stores, e-commerce and marketplaces. The outsourced solution offers more than 100 pre-built business system connections to automate the order fulfillment process, including the latest certified integration to Acumatica.
"Customers who want to stay competitive need flexible, responsive technology to execute their long-term business strategies," said Christian Lindberg, Vice President of Partner Solutions at Acumatica. "Our ACA label is built to help customers find applications capable of delivering that. We're proud to recognize SPS Commerce Fulfillment as an Acumatica-Certified Application. It masterfully utilizes the Acumatica platform to meet customers' growing business demands."
About MAPADOC
MAPADOC EDI (www.mapadoc.com) fully automates your EDI processes, saving you time and money by eliminating errors when trading with big-box stores—and now it's distributed in North America and Australia. Because they're written in the same programming language, MAPADOC seamlessly integrates with your Sage 100, Sage 500 ERP, Sage X3, or Acumatica system, making EDI easy to learn and use in your warehouse. In addition to selling their proprietary software, the MAPADOC team also offers consulting, implementation, training, and ongoing support to give you the help you need, regardless of your EDI experience. MAPADOC will be featured on the Sage ISV pricelist in 2018.
About SPS Commerce 
SPS Commerce perfects the power of trading partner relationships with the industry's most broadly adopted retail cloud services platform. As a leader in cloud-based supply chain management solutions, we provide proven integrations and comprehensive retail performance analytics to thousands of customers worldwide. SPS Commerce has achieved 70 consecutive quarters of revenue growth and is headquartered in Minneapolis.
About SWK Technologies, Inc.
SWK Technologies, Inc. (www.swktech.com) delights its customers and partners by providing solutions and expertise that transform their businesses and enable success. SWK's Strategic Technology Advisory Team (STAT) provides business management consulting services that help maximize value derived from technology investments. SWK Network Services is a managed network service provider that delivers IT infrastructure management and training, as well as business continuity, penetration testing and data protection solutions. Business Application Cloud Hosting (BACH) is a secure cloud hosting service that supports SWK Technologies' ERP, CRM, WMS, and other software solutions. SWK's parent company, SilverSun Technologies, Inc., is publicly traded (NASDAQ: SSNT).