Core Accounting and Financials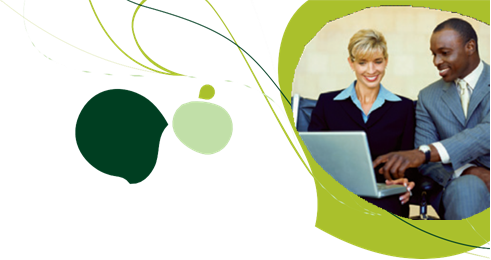 Sage 100 Federal and State eFiling and Reporting
Federal and State eFiling and Reporting*
Streamline your tax reporting processes with Sage 100 ERP (formerly Sage ERP MAS 90, 200, and 200 SQL) Federal and State eFiling and Reporting module capabilities. Eliminate manual form creation and save time by choosing from over 250 federal and state forms for Unemployment, Withholding, New Hire reports, W-2s, W-3s, and 1099s.
With Sage 100 ERP Federal and State eFiling and Reporting, you can print and mail the provided federal and state forms. The electronic forms have a familiar appearance, as they are a replica of the government forms you would receive in the mail. The electronic forms that appear on your screen aren't blank, however—much of the information is already filled out for you by your Sage 100 ERP system. View and edit the information easily on your screen, and once you've
verified it's the way you want it, the form is ready to print or e-file. If you choose to print the form, you can utilize blank, perforated W-2 and 1099 forms, available for purchase from Sage Checks & Forms, without having to align preprinted forms. Many state forms, such as Withholding and Unemployment, allow you to print on blank paper and don't require the purchase of any preprinted forms.
Go completely green by utilizing our eFiling Service, offered on a transaction-fee basis, to further streamline and simplify your tax reporting process. You choose how much of the service to utilize, from efficient filing of employee New Hire or Unemployment forms to a complete filing service for W-2s and 1099s, with hard copies sent to your employees and to you for your records. You can also provide your employees with immediate access to their copy on a secure website. You only incur fees for the forms you choose to e-file. No sign-up fees, and no subscription fees.
You'll always be in compliance with our automated form updates. And every report is saved in its own history file for easy retrieval to reprint, edit, or e-file. Use Federal and State eFiling and Reporting to save significant time so you can focus on other important areas of your business.
*This module is compatible with Sage 100 Standard, Advanced, and Premium ERP.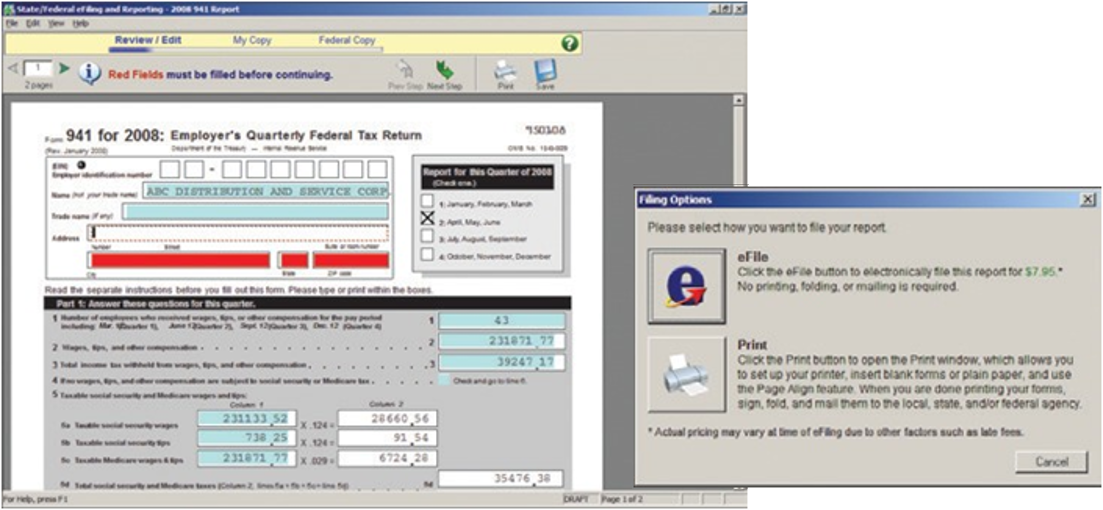 After you select the form you want to use, your system automatically fills out your electronic form. During your preview process, the system identifies information by highlighting the field in red. Once your form is complete and ready to file, simply choose eFile or Print options.
BENEFITS
Go green—save time, money, and the environment by utilizing over 250 federal and state e-forms
Eliminate manual report creation and the need to handle, align, and store preprinted forms
Minimize data entry errors—populates from your Sage 100 ERP employee and vendor data
Increase productivity by autogenerating a completed form that's ready to print, sign, and send—or e-file to save paper, postage, and time
Always stay in compliance with the latest quarterly form updates
Access archives for historical filing information of every completed form
Compatible with Sage 100 Standard, Advanced, and Premium ERP
Using Sage 100 ERP eFiling and Reporting, you no longer have to order, stock, and keep track of printed forms. Better yet, you won't have to worry about finding, loading, and aligning those forms when you need to print. Simply choose the form you need from the drop-down list.
Choose the form, and any of your federal and state forms, including Unemployment, Withholding, and New Hire reports, are automatically filled in using the data from your Sage 100 ERP Payroll and Accounts Payable modules. No more struggling over worksheets, triple-checking calculations, or whiteout!
Choose the level of e-filing services you want to use for your W-2s and 1099s. We offer two types— Basic and Complete. Both save you time on requesting, stocking, and finding the forms you need. Basic service provides you with the ability to send state or federal reports through e-file in minutes. Complete service files your federal and state forms electronically, and also prints, stuffs, and mails your employee copy; plus, a plain-paper copy is provided for your records.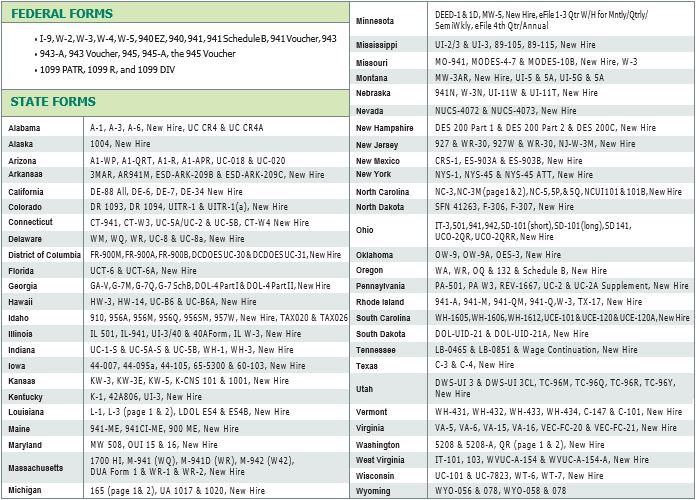 Want More Core Accounting and Financials Information?
Experience the depth, functionality, and ease of use that Sage ERP offers. Provide an accounting foundation for your business that optimizes your productivity.
120 Eagle Rock Ave, Suite 330 East Hanover, NJ 07936 • 877.979.5462 • info@swktech.com
©2012 Sage Software, Inc. All rights reserved. Sage, the Sage logos, and the Sage product and service names mentioned herein are registered trademarks or trademarks of Sage Software, Inc., or its affiliated entities. All other trademarks are the property of their respective owners.