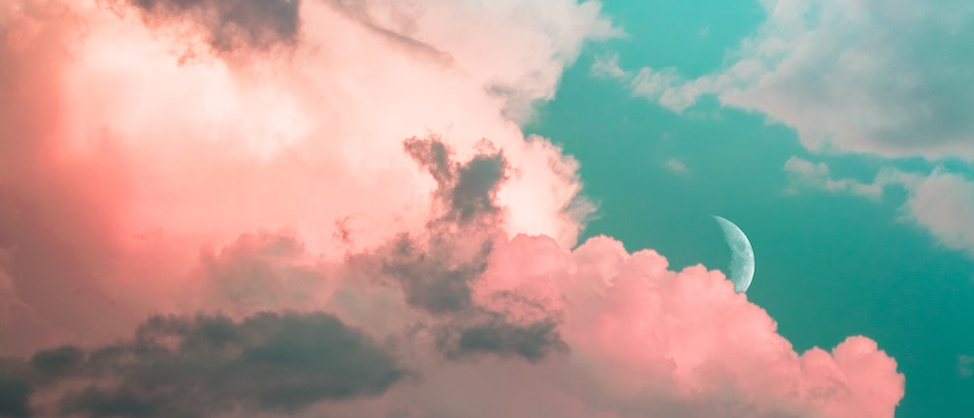 How Can You Tell Who Is Accessing Your Microsoft 365 Data?
With more hybrid workers dividing their time between the office, their home, and on-the-go work environments, cloud solutions like Microsoft 365 can seem like a miracle for busy small and midsized companies. However, without appropriate security controls in place, cloud-based work can lead to a massive security issue: you cannot easily verify the identity of the people accessing your sensitive company data.
Fortunately, you can clear up this problem immediately with an easy-to-use Microsoft solution. Watch this helpful webinar from SWK Technologies to learn how you can secure cloud identities at your company. Watch the webinar now.
Skip to the Sections that Matter to You!
This webinar features SWK's Senior Solutions Architect for the Managed Cloud Services division, Eric Ruppert, who helps you understand the modern cloud security perimeter and its holes – and how you can plug them. Looking for specific information? Use this summary to skip forward to the parts that interest you.
Timestamp information is located to the right of each item. Please select that time when you are watching the video.
How Today's Digital Transformation Is Driving Change
As more companies migrate to the cloud, hybrid workers are increasingly accessing sensitive business data from multiple devices, in multiple locations, at widely varying times of day. From an IT management perspective, this can make it difficult to ensure that only authorized users are accessing company data.
Gain an overview of how digital transformation is changing IT security (2:49)
4 solutions companies are using in their shift to remote operations (3:07)
Tip: What is the #1 key to security success when using remote work tools? (3:25)
Is the Modern Security Perimeter to Blame?
In the past, a company's security perimeter (firewall) only needed to surround the office. Anyone inside the office was considered an authorized user, and everyone outside was blocked. These days, "the office" is wherever your employees happen to be located, which means you need a secure way to provide data access outside the traditional firewall.
Increasing hybrid worker security directly impacts worker productivity. That means to make this work, you must take the time to decide how you will balance security with the need to maintain worker productivity.
How does the modern security perimeter work? (4:09)
Find out how tech vendors are addressing the productivity vs. security challenge in identity management (4:53)
Tip: Discover what happens when workers feel their productivity is hampered (5:13)
Learn how "shadow IT" affects your company data (5:40)
Understand the troubles with reeling in the company footprint once it is out of your hands (6:11)
Tip: How does your company benefit by using Identity Manager? (6:34)
How Do Microsoft Tools Help?
Microsoft Azure Active Directory (Azure AD) is a Microsoft solution that helps simplify and streamline the process of identity access management for companies of all sizes. It does this by applying a wide range of security tools that make issues visible, so you can mitigate or prevent those issues quickly and easily. Microsoft Identity Manager extends those capabilities.
What is Azure Active Directory? (7:08)
Which identity access management tools are included in Microsoft Identity Manager? (7:26)
Tip: Would you be able to identify this security red flag with your current setup? (7:45)
Top Benefits of Using Microsoft Tools for Cloud Identity Management
As we mentioned earlier, any effective security tool needs to balance worker productivity with enhanced security. Fortunately, the Microsoft 365 team has taken this balance into account and has designed Identity Manager with worker productivity in mind.
How do Microsoft tools improve worker productivity? (7:56)
Discover how Microsoft limits shadow IT (8:14)
Learn how Microsoft Identity Manager reduces the IT overhead of remote work management (9:04)
Tip: What is MFA and which solutions should you be using MFA with? (9:43)
How Microsoft helps you maintain control over your data (10:48)
Tip: If you experience a potential security event, how does Microsoft handle it? (12:20)
What Underlies Cloud Identity Management in Microsoft 365?
Small to midsized businesses typically do not need the extreme levels of security that larger enterprises do, but Microsoft Identity Manager uses many of the same tactics for security for smaller businesses as they do for larger businesses.
Though the tools Eric mentions in this section might be a little strong for small business cloud identity management, his explanation of how these tools work will provide you with a useful understanding of how Microsoft finds and blocks unauthorized identity access attempts.
Understand Microsoft's tools for security management (13:55)
Take a deeper dive into the Cloud App Security broker suite and what it does (14:25)
Get more information on Defender for Identity and what it does (15:07)
Do You Have Holes in Your Cloud Security Setup? Find Out.
One of the many benefits of working with SWK Technologies to secure and simplify your hybrid work management solutions is that, with SWK, you know you are never alone. With a team of certified Microsoft 365 engineers and architects on staff, SWK is the tech expert to turn to when you are ready to ensure that your systems are secured and your cloud identities are properly monitored.
To get started, we recommend requesting a Microsoft Security Score Review, which will track down current potential issues in your Microsoft setup and make recommendations for remediating those issues. You are welcome to work with SWK Technologies to address these issues, but you are not required to do so.
Find out how to request a free Microsoft Security Score Review (16:41)
Q&A
Curious about setting up and maintaining identity management, shadow IT, or cloud file security? Check out the answers to these questions from the webinar.
Does SWK provide identity management, or is that something businesses need to handle themselves? (17:20)
How would a business justify identity management if they have never needed it before? (17:46)
What does a Microsoft Security Score Review cover, and why would someone need one? (18:29)
What is shadow IT? (19:03)
Is OneDrive as secure as a shared file platform? (20:02)
Extend Your Learning
This introduction to how to secure cloud identities in our hybrid work world was only one of the many free and useful webinars SWK Technologies offers to help you do more with your technology.
If you liked this video and you want to watch in-depth webinars that will help you make confident decisions about your business tech, please check out our upcoming events and webinars.
In the meantime, please bookmark this webinar link so you can return to the information whenever you need it.
Get Fast Answers
Anytime you have questions about your business technology options, all you have to do is reach out to our team of seasoned experts here at SWK Technologies.
Contact SWK today to get your questions answered or fill out the form below.
Learn More about Microsoft 365 Plans