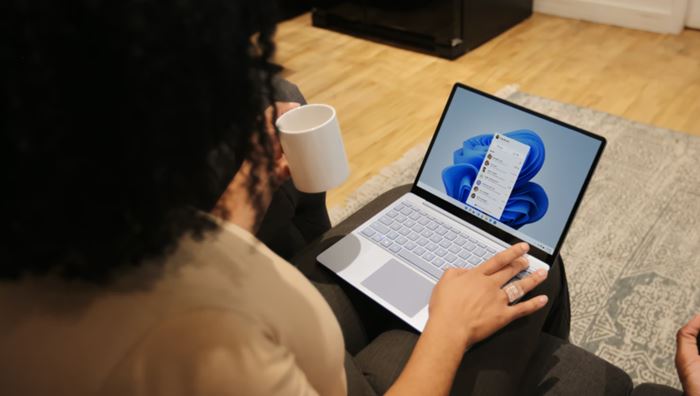 Microsoft 365 is receiving several updates built to empower hybrid workplace deployment, along with many other Microsoft solutions new and old being redesigned for the next normal of work. These include improvements tools such as Outlook, Azure Active Directory and OneDrive, as well as the launch of Rooms for Microsoft Teams, Microsoft Defender for Cloud and Microsoft Viva to expand upon Insights. This article will briefly cover how and where these enhancements impact M365 to help you understand what benefits you can capture for your business.
Here are a few ways that Microsoft 365 empowers your transition to a hybrid workplace:
Microsoft Solutions for Hybrid Work – People, Place, & Process
Microsoft has sought to stay ahead of this latest shift throughout 2021, working to apply the lessons from both the previous year's new normal as well as their own internal experiments having employees work at home and in the office. "We have participated in the largest, at scale, remote work experiment the world has seen," said Microsoft CEO Satya Nadella during the launch of Viva. In a post on LinkedIn, Nadella went into detail on the "hybrid work paradox" (where workers simultaneously want remote options and in-person contact) and the demand it generates.
Microsoft has focused on developing new solutions and improving upon existing resources to solve what it has identified as the three main pain points or needs of a hybrid workplace – People, Places and Processes. Each of the broad solution collections you will read about below serves one or more of these demands in some form or another, such as how Microsoft Viva and Teams connect People and Process across silos, or how Microsoft Defender protects users both when they bring devices home and return with them to the office.
Technology
Most of the solutions geared towards empowering a hybrid workplace in Microsoft 365 are built on improvements to existing technology, although there are several planned deployments for enhanced tools. The shared driving factor between all of these updates and rollouts is the balance of enabling of digital transformation while enforcing better security at the user level to better protect the enterprise organization. Cloud acceleration plays a deciding part in facilitating this, but adoption is designed that it can happen at your own pace, aiming to better prepare you for inevitable multi-cloud proliferation in your technology stack.
Security
Many of the latest innovations being released by Microsoft in 2021 are focused on better facilitating data security, including the launch of Windows 11 and improvements being made to M365 and integrated solutions. These upgrades are centered around enabling everyone from IT teams to managers and individual users to enforce a zero-trust security policy that works to mitigate internal risk. This is applicable to external attacks in which hackers breach their way into your network as well the much more discreet insider threats that can slip past your notice.
The cybersecurity updates across your Microsoft solutions include enhancements to identity management, event monitoring, device security, file permissions and more. Most importantly, tools in the platform will offer visibility into contextual behavior alerts that could potentially signal an intrusion, and new controls will flag irregular actions from a user that could reflect either a breached account or simply overlooked human error.
Integration
Recognizing the reality of the multi-cloud world, Microsoft 365 is being increasingly adapted to work with the additional applications that are ubiquitous in a modern technology stack, while protecting data from being exposed in these connections. Additionally, your M365 apps along with the other tools in your Microsoft system are being streamlined to create a more seamless user experience that simultaneously enforces secure access when transferring files. These enhancements will help ensure that your teams will still be able to collaborate in a hybrid workplace and share content without losing pace and productivity to manual processes between disconnected systems.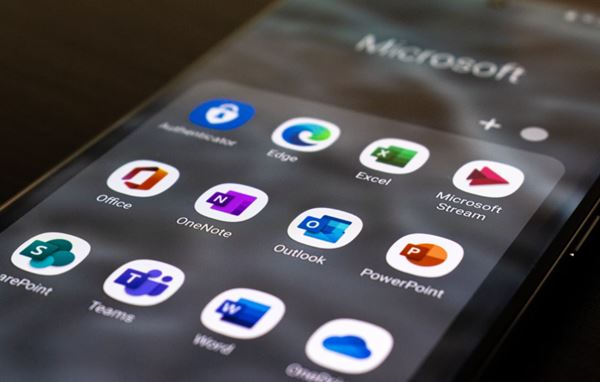 Automation
To support hybrid environments, your Microsoft solutions are being improved to better leverage their integrated connections and data sets to consolidate the number of touchpoints needed for users to complete certain actions. Many of these are also taking behavioral trends through Insights and similar programs and applying AI to help cut down on repetitive and tedious tasks, including searching endlessly through field after field to track down documents. These personalized improvements take steps out of your workflows, mitigate interruptions, automatically populate relevant information, enforce preprogrammed security controls and help unite your disparate data silos within your application stack.
Collaboration
Several apps in the Microsoft 365 suite are receiving expanded features, while others have been overhauled and transformed into new solutions, such as the aforementioned Microsoft Viva. Microsoft Teams will see new additions that enhance video, audio, and collaborative tools that enrich the user experience even while keeping hybrid interaction between onsite and remote users seamless. Employees are able to connect and share data in real-time through a variety of devices and channels supported by Microsoft's solutions.
Compliance
Data privacy and information security regulations are growing in strength, impact and reach, making your files hosted in cloud apps extremely sensitive assets that need constant protection. Since business management technology is increasingly multi-cloud, this is as true for data stored in OneDrive as it is for connected software like your CRM, WMS, ERP, etc. To address this, Microsoft 365 will leverage file templates along with cybersecurity and reporting automation to streamline compliance for documentation passed through your Microsoft apps even for data moving through multiple clouds, including Salesforce and Oracle.
Mobility
Mobile device access was the key to maintaining productivity among distributed teams, and empowering your hybrid workforce will require that you keep your remote users connected to touchpoints onsite. M365 apps have been expanded and improved in multiple categories to ensure users are able to capture the functionality they need while on the go, including secure access to their data while working through a smartphone or tablet. Identity controls, single sign-on (SSO), behavior analytics and more are applied automatically to determine and refine permissions, enforce compliance and protect your network from insider risks while keeping your employees connected to their systems.
Learn How to Secure Your Hybrid Workplace with Microsoft 365
Cybersecurity maintains a constant presence in most, if not all of these updates and enhancements, and to get the most value from the latest updates to Microsoft 365 you will need a better understanding of the new security features in your software suite and how they impact your existing processes. To learn more about preparing for the new and more secure M365, how to set up your infrastructure to accommodate it, and how to better secure your collaboration tools, watch SWK's webinar with our resident Microsoft solutions expert, Rachael Wade by signing up below.
Sign up to watch our webinar here and gain a better understanding of how and where you can take the most advantage of Microsoft's 365 update cybersecurity tools.