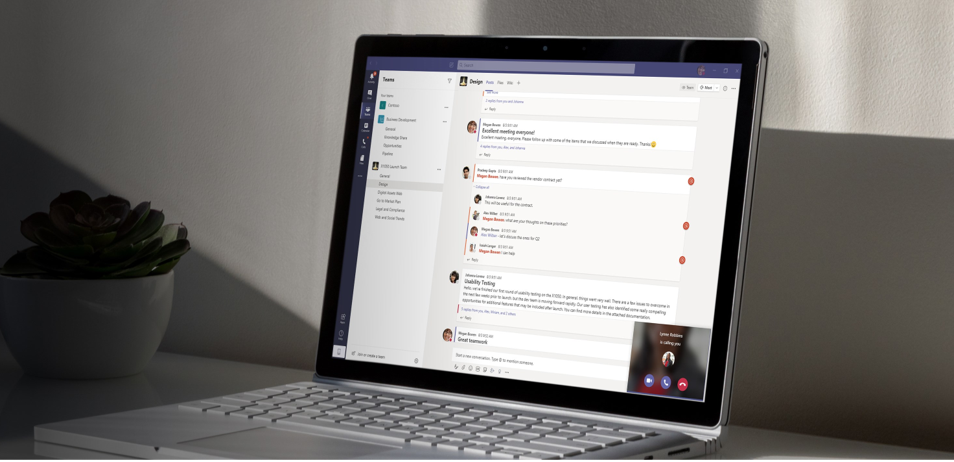 Your Microsoft 365 plan offers many solutions for promoting and strengthening collaboration between your system users, but you could be overlooking all of the benefits these communal features offer. Ever since migrating from the traditional on-premise Microsoft Office to cloud-hosted Office 365, your productivity application suite has provided an expanded capacity for cooperative projects where your employees are able to interact in real-time over any distance. The introduction of shared databases with OneDrive, SharePoint and Office Online gave everyone within a network the ability to remain connected at all times with secure, role-based access.
Microsoft continues to improve and extend the collaborative capabilities of the Microsoft 365 platform with the rollout of newer applications and replacement of old features, such as with Microsoft Teams and Skype for Business in 2019. SWK Technologies will help you stay up to date with the latest additions included with your plan, as well as guide you through all of the options available if you ever need to upgrade your functionality at any point. With our expert advice and support, you will be able to ensure that you are getting the most out of your subscription and you are empowering your users to be able to work together seamlessly with all of the right tools.
Here are a few ways to strengthen your user collaboration with Microsoft 365:
Understanding Your Plan – Microsoft 365 VS Office 365

It is important to remember which plan you are subscribed to so you are sure which features are included as while most contain the applications you need to facilitate collaboration between users, not all do natively. The naming conventions can also seem a little tricky as Microsoft 365 is an updated branding for Office 365 yet most M365 plans are still built around the O365 platform (but again, not all), and some of these still retain the latter name. Fortunately, in most cases both of these issues are regulated to specific subscriptions, generally the Enterprise licenses for plans with above 300 users and industry-focused ones like for Education (watch our webinar here to learn more).
Microsoft Cloud Storage: OneDrive VS SharePoint
The foundation of Microsoft Office Online's improvements over its traditional on-premise model is the real-time database provided with Office 365 hosted in the cloud. This shared file storage is instantaneously accessible to users connected to Exchange Online and protected by role-based cybersecurity controls that allow for seamless data transfer and simultaneous interaction between your employees. Using the tools outlined below, you will be able to leverage this functionality to facilitate easier and more consistent collaboration within your organization.
OneDrive
OneDrive is the core cloud-hosted database that powers your real-time access to your files across every Microsoft 365 app. Every user has their own drive which can be interacted with on your desktop or through a browser, the latter of which also allows viewing via a direct hyperlink of a file in Word, Excel or PowerPoint Online. With a substantial amount of digital storage, the ability to sync all data stored in hosted and local folders quickly, and drill-down features that help track down individual items from across shared drives, users are able to keep connected to the information they need at all times and from any device (with the OneDrive Mobile App).
SharePoint
What OneDrive is for individual users' data, SharePoint essentially acts as for your entire business network; however, it additionally provides many useful tools as well as a considerably larger storage scope to help you manage your files at scale. Dynamic rules and built-in automation streamlines how you organize your data, with the solution adapting to your actions to optimize performance and usability. With this functionality, your employees are able to build out an entire intranet from the ground up filled with various media for usage throughout your organization, including applications built internally with Microsoft Power Apps.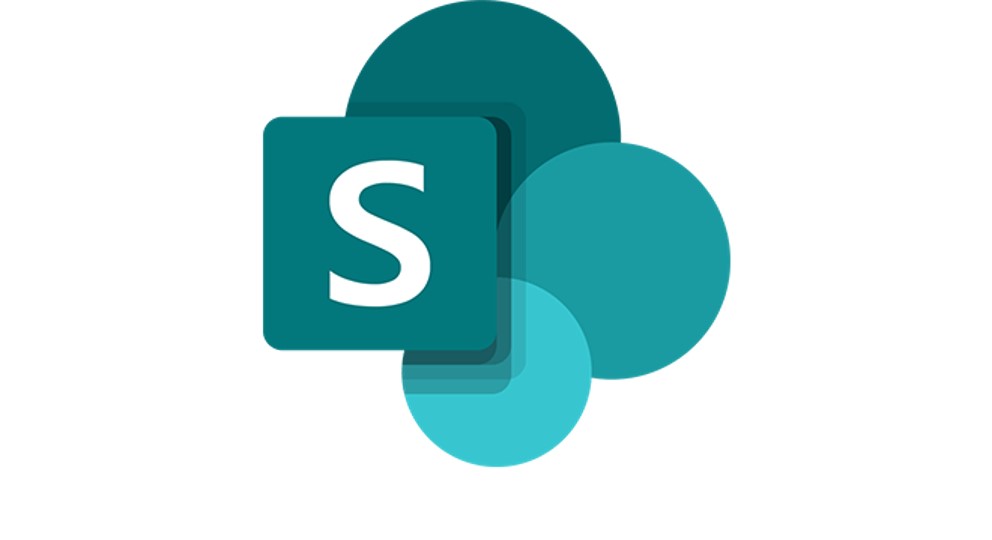 Cloud Security with OneDrive & SharePoint
As these tools are hosted online, cloud security can be a concern for some businesses; however, OneDrive and SharePoint have multiple layers of internal cybersecurity controls, in the framework as well as at the user-defined and organizational levels. For the latter, admins and individual users are able to carefully manage permissions for editing and viewership initially as well as for the longer term, with options for the type of limitations that can be applied for either case. On the backend, the Office 365 platform provides encryption and filters for every piece of data, as well as maintaining the top-level cybersecurity controls over every user license through Azure Active Directory (AAD).
Leveraging Microsoft Teams for Collaboration
Microsoft Teams was released in 2017 as a replacement for Skype for Business, but the former application goes well beyond anything the latter was ever able to provide. O365 itself was launched in response to then-newly arrived cloud competitors such as G Suite (now Google Workplace), and Teams works to bring Office users into a modern digital platform that would surpass new challengers such as Slack. With deep SaaS and social networking functionality powered by your core Microsoft 365 apps, with many additional integrations available, this tool keeps every team and business unit connected seamlessly and consistently.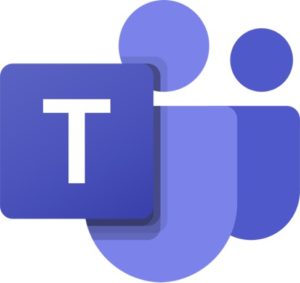 Central Hub for Microsoft 365 Users
Microsoft Teams provides more than video conferencing and instant messaging software, acting as the central hub for your entire business network through the interconnected platform of Office 365 and Exchange. Users have access to their personal and organizational databases at all times, and are able to capture many of the core features of their Microsoft 365 apps through one integrated interface. A wide range of additional integrations can be implemented at any time to significantly extend the functionality of your Teams deployment and provide everything your entire team needs to execute on their tasks while remaining connected to each other.
Teams VS Skype for Business
While Microsoft Teams in its core features emulate the purposes of its predecessor, in capability it goes leagues beyond Skype for Business from functionality to capacity to ease of use. In addition to the integrated functions delivered through the Office 365 platform and SharePoint, the more modern application supplies an improved and much more advanced teleconferencing experience that grants users a greater amount of options to streamline their video chat processes. This allows you to facilitate seamless communication among your employees and enable more efficient collaboration from anywhere, and at any time, even in the face of disruption or fluctuations in bandwidth.
Transforming Teams into Phone Software with Business Voice
In addition to video conferencing, Microsoft Teams can also provide you with an audio calling solution by implementing Microsoft 365 Business Voice. This is an add-on for any M365 plan below 300 users that allows you to leverage a cloud-based phone integration and expand the call features in your application significantly, transforming it into a true telephony system. With easy to use features, smartphone connection through the mobile app, and a seamless, centralized management hub for administrators, Calling for Microsoft Teams provides a reliable – and affordable – alternative to traditional desktop phones integrated directly with your Microsoft 365 subscription.
Learn Everything You Need to on Collaboration in Microsoft 365
The Office 365 platform offers many routes for collaboration between team members facilitated through its cloud-hosted apps, mobile accessibility, process automation features and real-time data sharing functionality. See what else SWK can uncover for you within your Microsoft 365 plan's tools by watching our webinar, Taking Advantage of Collaboration Through Microsoft 365.
Register here to watch our webinar on leveraging collaboration in Microsoft 365 and discover where you maximize the value of your subscription and save money.