Merilyn Van Zwieten
Senior Vice President – STAT
SWK Technologies, Inc.
It is time to spice up your Electronic Delivery Messages in Sage 100cloud 2019.  Before version 2019, the electronic delivery message was limited to typing in your text, inserting a few fields and not much more. Sage 100 2019 has several nice new options to create a more professional looking email message for delivering documents to your customers and vendors:
Format features include bold, italicize, underline, color, text highlighting, font selection and font size
Bullet points
Auto number of lines
Links
Images
More data fields
The graphic below shows some of the formatting options: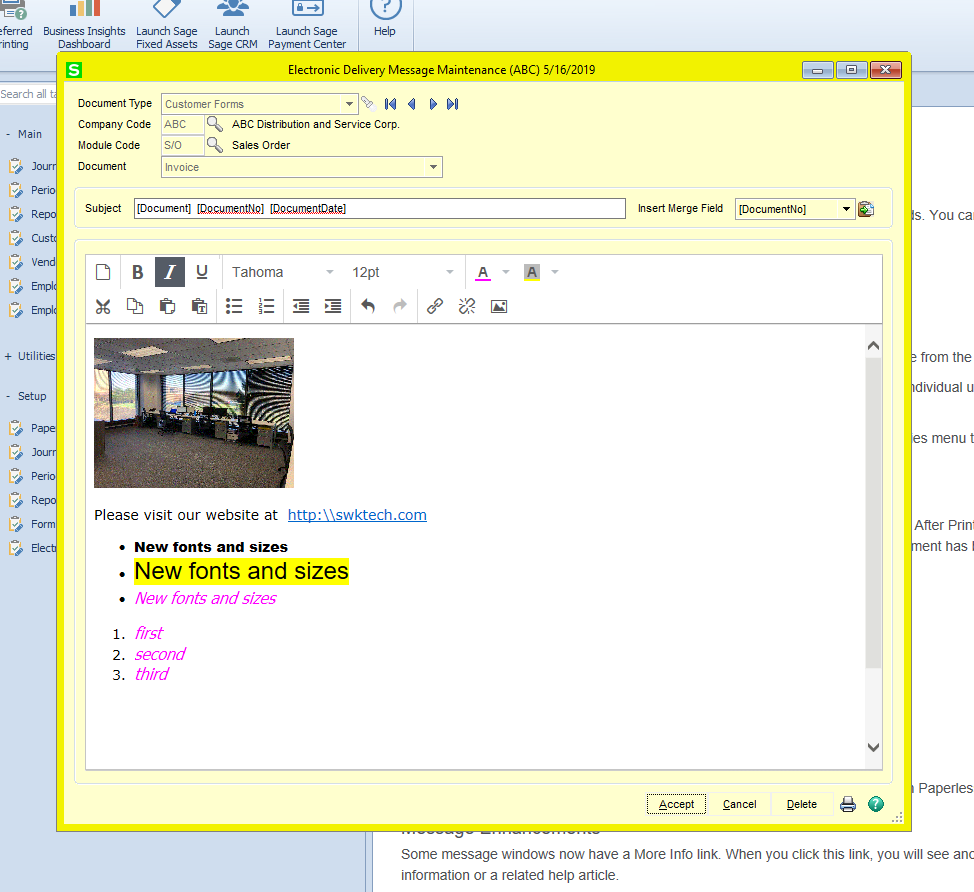 The insertion of an image is a little tricky. See the second graphic below for a sample setup: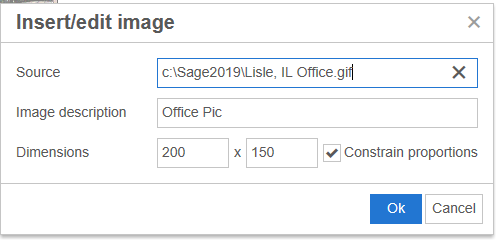 Make sure the location of the image file is accessible to all users.
Upgrade from Sage 100 to Sage 100cloud for These New Features
If you have not taken the option to migrate to subscription yet now may be a good time. The list of enhancements only for subscription is getting longer.
View our blog post here to see more reasons to upgrade your Sage 100 software to Sage 100cloud.