IS IT TIME FOR YOUR BUSINESS TO SWITCH TO ERP?
This guide helps you decide when it's time to move to ERP.
According to the SMB Group, a research and analyst firm focused on technology for small-to-midsized businesses: "An ERP upgrade is not just tinkering around the edges. It's about creating a more streamlined business that's more responsive to customer demands and puts you on a more competitive plane."
But not every business needs an ERP upgrade. Do you?
Download the ERP Guide and learn about the business-boosting benefits of next-generation ERP, the pros and cons of cloud-based ERPs, and the best practices for choosing an ERP solution that fits your precise needs.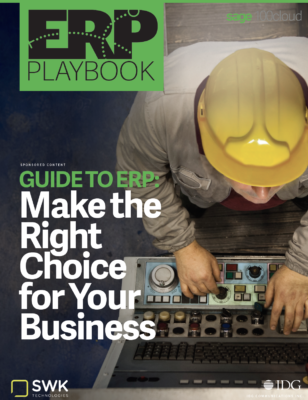 In the Guide to ERP: Make the Right Choice for Your Business, you will discover:
The Guide also contains a wealth of insightful commentary, giving you the insider's view on ERP from the point of view of experts across fields such as business tech, supply chain, manufacturing tech, and inventory management.
Find out if upgrading to an ERP is the right choice for your busy company. Download the ERP Guide today.
Fill out the form to download the ERP Guide!
HOW CAN WE HELP YOU?
SWK Technologies is a business application and consulting company providing strategies and solutions to meet our clients' information and business management needs. We make technology work for you, and provide the experience and expertise to get the job done by working with both your needs and the business management software that actually support your ways of doing business.