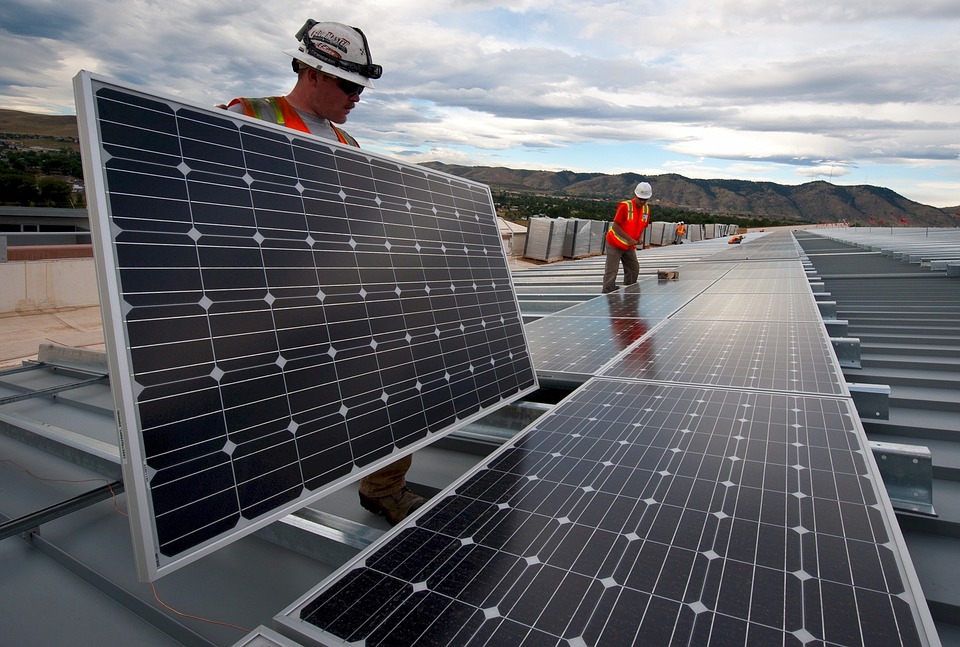 Field service technicians have always straddled the line between technology and manual exertion, but digital transformation and rise of the service economy are placing new demands on this sector. Field operations are a necessity and an inherently reactive component of service. Market shifts toward speed and convenience, along with rapidly progressing technological advancements, generate unique opportunities for automating a greater portion of field service operational management.
True field service automation  requires a seamless transition between managers in the back office, technicians in the field and the technology in-between those touchpoints. This can only be achieved through cloud software that enables real-time data management and virtualization, even for personnel actively in the field. Leveraging a solution delivered as Software-as-a-Service (SaaS), accessible from anywhere, your field service practice can capture the best operational value from automating your processes.
Here are seven benefits to your operations when enabling field service automation delivered through the cloud:
1. Save Time by Automating Manual Activities
Your first priority when modernizing your service practice should be streamlining, mitigating, or outright eliminating all manual tasks – especially for field technicians. Every moment spent by a field engineer entering data, fiddling with equipment, or adjusting their route is a moment that gets added onto their travel and servicing time. Additionally, field service managers and administrative personnel also benefit from automating back office activities that further stall projects and endanger revenue.
The best value from field service automation is in consolidating the touchpoints where human interaction is required, facilitating convenience for technicians, managers and – most importantly – customers.
2. Optimize Routes with Real-Time Planning
Route planning involves excess data points to heed, from location and travel details to equipment status. Employing modern cloud technology for your scheduling software solution allows you to take advantage of real-time GPS, inventory and project data to plan out routes much more quickly and efficiently. Individual inputs can also be adjusted on-the-fly, letting service managers stay on top of developments and ensure optimal customer experience.
3. Capture Data On-the-Go and Execute Accordingly
Mobile technology is fundamentally revamping how field service is delivered by consolidating functions such as data capture and entry within a single touchpoint. Technicians can stay in contact with the home office and service managers can provide them with critical updates all through a device in the former's pocket. Most importantly, field technicians can input order and payment information all at point-of-service to save time and remove manual entry activities post-service.
4. Make Customer Service a Proactive Endeavor
As a service component, field operations are naturally beholden to the "experience economy" and the subsequent expectations of consumers. This is where the data captured by field technicians comes into play – every detail of every past and ongoing service order, transaction history and point of feedback becomes a datapoint to leverage. All this information should already be managed and accessible from an automated cloud CRM (customer relationship management) system, so that field service engineers can delivered a tailored customer experience for every service order.

5. Remove Physical Costs by Going to the Cloud
The downside of the digital age is the amount of investment required to ensure you obtain an IT setup that delivers value. However, migrating to the cloud allows you to bypass many of these costs by removing the hardware expenses of traditional deployments. Cloud software does not have the same physical requirements when hosted online, enabling you to access your technology through a simple browser from any device.
6. Integrate Field Services with the Rest of Your Business
The equipment burdens and functional segmentation of field operations can force you to rely on several interfaces and even multiple systems to process all the data generated. This division of documentation then creates data siloes that leaves field and back office personnel ignorant of what everyone else is doing. Yet with a modern cloud ERP, field service extensions are integrated seamlessly with the primary database, automatically populating information gathered in real-time into every dashboard.
7. Make Your Field Operations Practice Profitable
One benefit of streamlining your operations is to capture value from your efforts. Field operations have long been a necessary expense, but automation can turn your service component into a revenue source. By cutting added physical costs, eliminating waste from time and inaccuracy, and empowering your field technicians to act as customer service representatives armed with the latest data, field service automation can improve the margins on your service practices.
Automate Your Field Service Processes with Acumatica
Acumatica is a state-of-the-art cloud ERP with a fully integrated Field Service Edition that works as a single solution for all your service operations. Deploying Acumatica for field service automation allows you to take advantage of the latest technology to streamline your field processes and capture the most value from service activities.
Watch our recorded webinar explaining the benefits of the Acumatica Field Service Edition to learn more about automating your field service operations.
GET ACCESS TO THE RECORDED WEBINAR