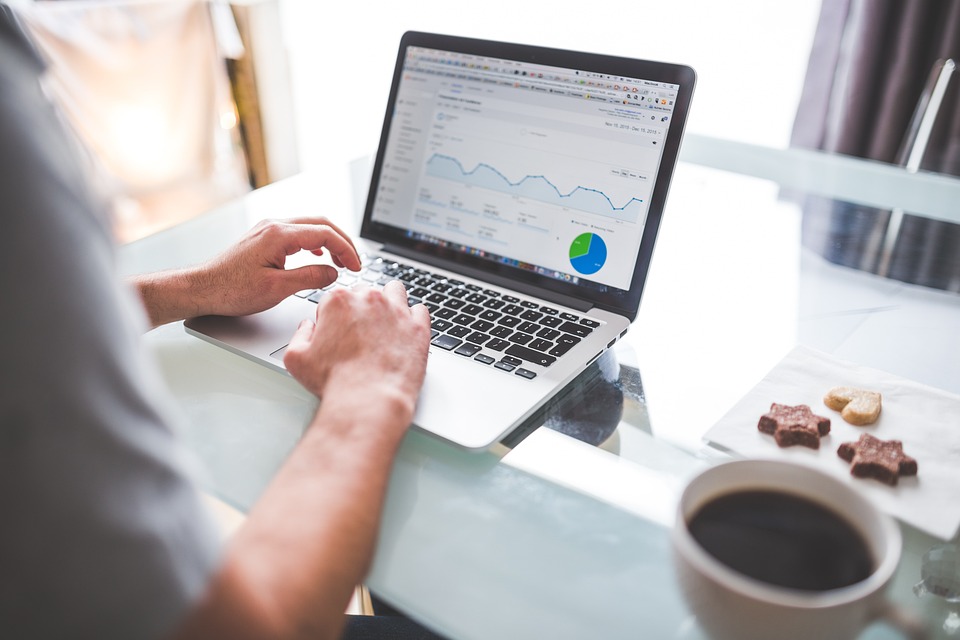 Business intelligence (BI) and analytics software grants access to invaluable insights and drill-down visibility – that is, when the right system is implemented. Discover how SWK Technologies partner DataSelf delivers a powerful BI tool that captures and organizes key performance indicators (KPIs) in a format legible for all of your users, removing the need for deep technical knowledge just to read your data. This flexible solution also provides integration with a wide range of ERP, including Acumatica, Sage 100 and Sage Intacct.
Contact SWK Technologies here if you wish to learn more BI for your ERP or want to see a demo of this solution in action.
Otherwise, watch the video, Why Analytics Now and How to Get it Started, or continue reading the transcript below to learn more about DataSelf Analytics software – including slice and dice capabilities, KPI drill-downs and pricing:
Why Analytics Now and How to Get it Started – Video Transcript
Hi, I'm Don Farber. Welcome to this presentation on DataSelf Analytics.
Analytics software was created because of what standard reports can't do – analyze past business activities to give organizations better insight into the future.
What is Business Intelligence & Analytics Software?
So exactly what is it about analytics software that makes it better than standard reports when it comes to analyzing past business activities?
3 things:
First, Slice and Dice – the ability to look at your business's activities from virtually any perspective without needing a new report for each of those perspectives.
Second, Drill Down – that wonderful ability for the person viewing a report to say, "show me more details."
And thirdly, the ability to look at a report and say, "what if – what if my sales increase by 15, 20 or 25 percent."
But until recently, analytics were expensive, time-consuming to deploy and usable by only some self-proclaimed data geeks down in IT. Fortunately, all that has changed, and analytics today are affordable, quickly implemented and designed for use by everyone from your CEO down to the folks in shipping.
So, let's see how today's analytics can help your business.
Let's begin with accounts payable. Have you ever incurred late fees due to forgotten invoices? Ever missed an early payment discount or had to implement cutbacks due to unexpected expenditures? Analytics keeps you on top of your payables because surprises may be great for birthday parties, but you can certainly do without them in AP.
Let's move on to accounts receivable. When was the last time you wrote off bad debt? What percentage of your clients are over 60, 90 or 120 days past due? Can you instantly tell me who your highest risk customers are? Analytics gives you an improved awareness of your AR, a more predictable cash flow and a greater ability to grow your business.
So now let's talk inventory – running low, running out, having to place back orders or cancel orders while having other items that just won't move or are about to expire. This is where Analytics' ability to predict and forecast inventory needs based on historical performance is essential, allowing you to anticipate as opposed to react to future stock demands.
And speaking of anticipation, analytics software can help you help your sales rep sell, because some products sell better for some reps. Some reps do better in some territories than others and still other reps do better during certain times of the year. You can't help your reps if you can't see their problems or their opportunities. Analytics gives you insight into both.
But let's not forget the people at the top – your CEO, COO and CFO. Do these folks have instant access to the data they need, your P&L, cash flow, balance sheets and the like, or do they need to contact someone down in IT whenever they want a new report? Analytics are only as valuable as your staff's ability to get the insight they need when they need it, not in a few days, not in a few hours, but now.
DataSelf Analytics BI Software
So, let's talk about how DataSelf Analytics provides this insight and does it on day one.
We view Analytics much like water coming out of a tap. First you need the plumbing and, in truth, it's the plumbing that most frequently derails an organization's analytics initiative.
Why? Because it's not easy. Your data needs to be securely accessed, mapped, cleaned, optimized and loaded. It's not an easy process and from our perspective it's not one that you should be burdened with. Which is why DataSelf provides you with our award-winning ETL+ technology.
ETL, standing for "extract, transform and load," does the plumbing for you.
Combined with a robust SQL server data warehouse, DataSelf Analytics does all the behind-the-scenes setup work for you. Whether your application data is in the cloud, on-prem or in a hybrid environment, and critically, ETL+ also gives you simplified access to the plumbing so that you can add or modify the pipes to your data as you see fit.
Continuing with our water analogy, the next component of an analytic solution are the faucets. The BI engines that derive, present and deliver meaningful information from your data.
And there are two BI technologies that have for years now been rated as the top technologies for detecting and delivering insight – Tableautm and Microsoft Power BItm. DataSelf Analytics gives you the choice of using either of these best of breed technologies.
Finally, our analogy comes to the water itself, the insight that is derived from all of your business data, and you have two options here. You could, using the established plumbing and faucets, open the proverbial taps to your warehouse of data and begin to identify what information you need, how to extract it, format it and present it, but that's still a lot of work.
And that's work that we here at DataSelf have already done for you. Since 2005, we've compiled a collection of over 8000 reports and dashboards that address virtually every aspect of an organization's business, not only in ERP, but in related areas such as CRM and HR. That's the DataSelf technology – an end-to-end analytic solution that provides you with meaningful business insight right out of the box, and easily customizable.
DataSelf Demo
So, let's take a look at the DataSelf solution itself. Here we are in the DataSelf window. Of course, the individual reports and dashboards that appear for your organization are up to you.
Let's begin by looking at sales growth numbers. We'll click on the Year Over Year Variances analytics. Like most DataSelf dashboards, this one gives you insight from the highest to the lowest level of detail.
Let's begin by selecting the specific time period you want to focus on. we'll select Fiscal Year 2022 and months 1 through 9, and we'll click on apply. Note how the window at the top left shows you the big picture sales this year versus last year and the variance in dollars and as a percentage. Just below that you get a bit more detail, sales figures per month – note the variances in month eight and nine – and below that a geographic representation that highlights the regions with the greatest sales growth and decline.
Next, check out the top right customer section, providing even deeper insight into the specific clients whose sales have increased or decreased the most. Let's see if we can find out why sales for the customer Marina Golf have dropped. We'll click on their name to break down their sales by product.
In the Items section below, you'll see the specific products that this client has purchased, their sales totals and variances from last year to this year. We can use the Sort button in the variance column to see top product sales by either growth or by decline. We can even drill down into the details of this client's invoices for their top declining products.
Let's look at their top 3 products whose sales have declined. You now see specific invoice details telling you where why and when this client sales have declined. Of course, you could also focus on other KPIs such as gross profit, cost of sales and quantity sold all without leaving this dashboard. Without DataSelf you'd need to write additional reports for each additional KPI.
Let's take a look at another set of analytics. This one focused on receivables. Writing off bad debt is one of the least enviable tasks that a CFO has to perform. With DataSelf you can anticipate potential bad debt situations and prevent them, resulting in the savings of thousands of dollars every year.
The High-Risk Debt Customers gives you big picture details via two dashboards on the top left, followed by consolidated customer details on the lower left and then specific customer aging details on the right. As in the previous analytics you can control the order in which records are displayed, you can drill down into specific records and you can use the selection criteria window on the far right to view only specific aging buckets, clients, sales reps or even risk quotient customers, in this case your highest risk clients only.
Okay, let's take a look at a third dashboard. One of the most valuable aspects of DataSelf is its predictive abilities and, for any organization that keeps an inventory, the ability to avoid or at least minimize stock outages or shortages is critical.
By analyzing past and pending transactions, DataSelf Analytics can predict potential shortages or stock outages. This enables you to take proactive steps to ensure that you'll be able to fulfill future orders. At the top left of this dashboard is a description of the calculation used to make an accurate forecast of inventory needs. Of course, you can modify this as DataSelf doesn't force you into a one-size-fits-all equation.
Note the numbers in the projected access or short rows. Those numbers in red show a projected shortage and this insight lets you address those shortages, enabling you to fulfill future orders and realize revenue that might otherwise be lost. Note also the selection window on the far right of special interest is DataSelf's ability to let you generate different forecasts based on variable factors, in this case a variable of increased sales. For example, a 10% increase and how that would affect inventory projections.
Let's go back to our main window to discuss one more option. Notice the first option on the top left titled NLQ for "natural language query." This is your ad hoc dashboard tool. It lets you interrogate any aspect of your data using plain English. it's just like using Google search.
So, do you want to see sales for this year broken out by salesperson? No problem, just type that into your request and let the system do the rest. Instant insight. Now let's break this down by month. You can continue to add additional filters and sorting to get the precise information you're looking for.
With NOQ your executives, managers or anyone else who wants a custom reported dashboard they don't have to wait for someone in IT to design it for them. After all, when you're looking for insight, you're looking for it now.
Okay let's go back to our presentation for a couple final slides.
What you've just seen is DataSelf Analytics working with an ERP application, and which ERP application doesn't matter, as DataSelf works with all of them. And this even goes beyond ERP as DataSelf works with other apps too – CRM ,HR, asset management, you name it. Most importantly, DataSelf can combine data from multiple apps or silos, as they're called, and analyze it jointly, giving you true enterprise-wide awareness for your organization.
So, let's talk pricing. DataSelf Analytics is available in 3 tiers, depending upon how much data you need to monitor, how many reports and dashboards you need and how often you need your data refreshed. Many clients begin with the first tier, Advanced Analytics, and then based on their needs and usage, may upgrade to one of the other editions. Other clients start with a higher edition, but regardless most clients are up and running with DataSelf on day one.
Learn More About BI & Analytics Software for Acumatica & Sage ERP
DataSelf empowers you to unlock your key insights buried in your accounts and within your ERP, and SWK Technologies will leverage our familiarity with both solutions to help you determine the best fit for your analytics software. Let show you DataSelf in action to let you decide for yourself if this is the right BI tool for your needs.
Contact SWK today to request a demo of DataSelf and uncover the full value of your business's data.
Learn More About DataSelf