Don't Just Take Our Word – See How SWK Helped a Customer Use Time Track for Sage 100 to Save Hundreds of Hours! Click Here to See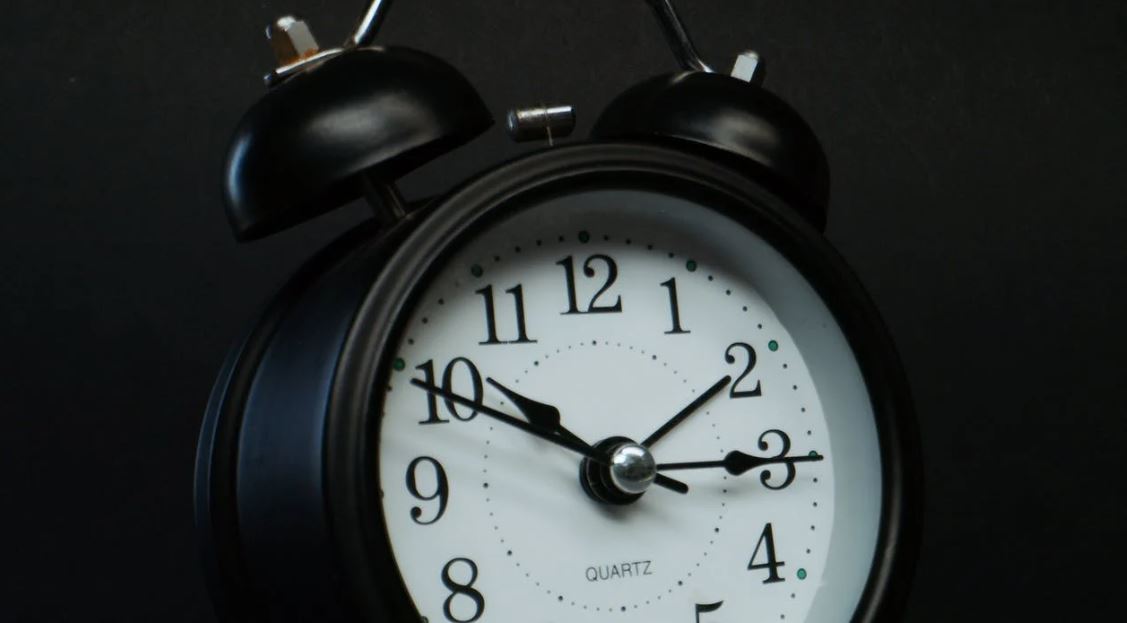 Ronald Bellman
Consultant – Sage 100
SWK Technologies, Inc.
This article will cover some of the ways Sage 100 allows you to capture time tracking data for employees, leveraging several built-in modules.
Simplify data entry for Sage 100 Payroll and/or Job Cost using Time Track Entry to enter detailed records of employees' time worked, including time in and out, earnings codes, labor codes, department worked, and so forth. If the Enable Time Track for Time Card check box is selected in Job Cost Options, you can enter job numbers and cost codes. The entries can then be transferred into Payroll Data Entry and Job Cost.
If you have Visual Integrator, Time and Cost information can be imported into the Time Track Entry File. This will save time on the Data Entry Process and provide you with more detailed information on employee's time and or Job Costing.
How to Use Time Track
Below is a screenshot of the Time Track Data Entry Screen: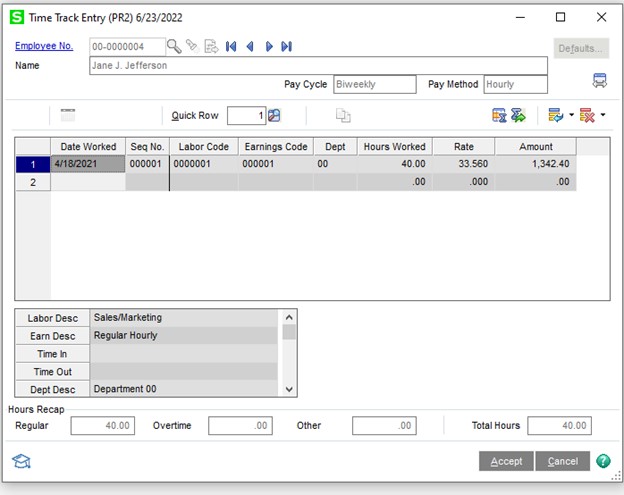 Once the Time Data is entered or imported into Time Track, you can import those records into the Payroll Data entry by selecting the Time Track Button when starting a new payroll cycle.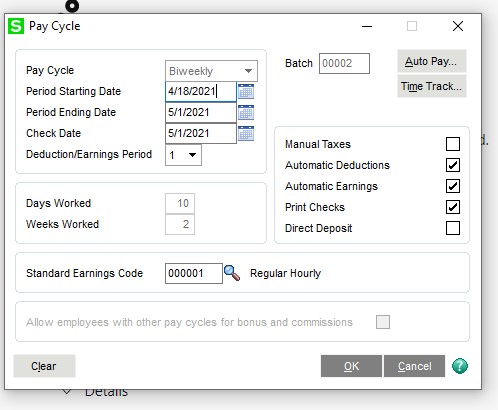 Notice that the select date range defaults to your Period Starting and Ending Dates.
Once you have selected all the data to be processed, just proceed with your normal Payroll Process.
Use J/C Time Track Selection to select Time Track time entry records that include job codes so that the associated costs can be posted to Job Cost. You can select time entry records based on the date range, employee number, department worked, labor code, earnings code, and user ID of the person who created the entry.
With Time Track, you could update your Job Cost more often than waiting for the weekly or Bi-Weekly Payroll, providing you enter or import the information into Time Track in a timely fashion, say daily.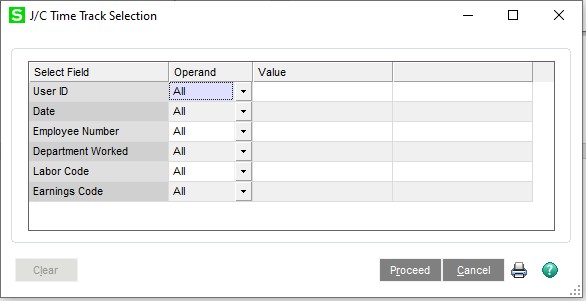 Hear directly from an SWK customer on how using Time Track in combination with Visual Integrator and Sage 100 Payroll saved them significant time – and money – from having to manually enter hours or outsource labor for a temporary project:
"Our finance department was tasked with the responsibility to administer payroll for a six-week summer program for approximately 700 youth. We had intended to outsource this with ADP or another payroll service provider. However, because we were still handling payroll for our regular staff in-house, the related payroll reporting for Forms 941 and W2 appeared to create another complication that did not seem worthwhile if using an outside provider.

Ron Bellman of SWK suggested using Time Track to import the hours into our Sage Payroll system. This tool enables us to import the hours into our payroll system almost instantly. We are thrilled with the ease in using the product and will continue using it throughout the year. Time Track enabled us to handle this enormous assignment expediently and saved us from hiring temporary staff to handle the data entry. Our fingers, wrists, and arms are thankful that we did not have to manually complete all of these entries!"

Michele Croswell

Senior Vice President
For more information or a demonstration on how Time Track could streamline your Payroll and/or Job Cost Processes please reach out to our SWK CAM Team.
Speak to the Sage 100 Experts for More Tips & Tricks
This is one of many tips and tricks SWK Technologies can provide to Sage ERP users. SWK is a top Sage Partner with intimate knowledge of Sage 100 and Sage 100cloud, and we leverage this experience to make sure you capture the best possible value from your software investment.
Contact SWK today to answer all of your questions on how to best use your Sage 100 or Sage 100cloud ERP.
Learn More About Time Track for Sage 100