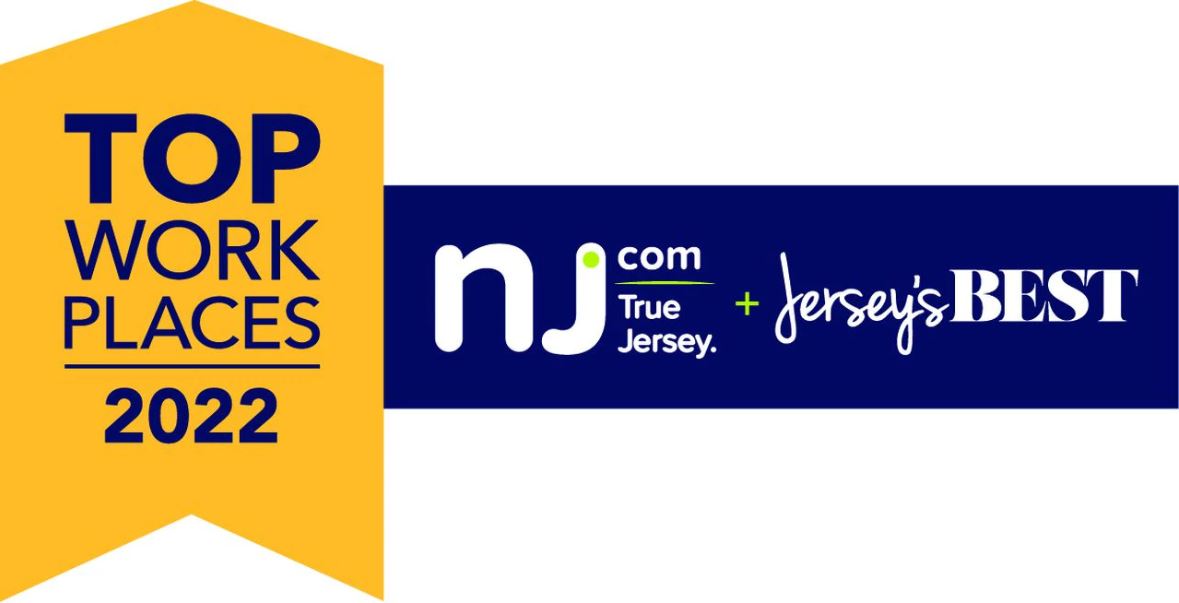 June 30, 2022 (EAST HANOVER, NJ) – SWK Technologies, Inc. has been named a 2022 Top Workplace in New Jersey by NJ Advance Media and Energage, an employee engagement platform. The annual Top Workplace list is a nationwide employer recognition program that collects survey results from businesses of all sizes throughout the public and private sectors on a state-by-state basis.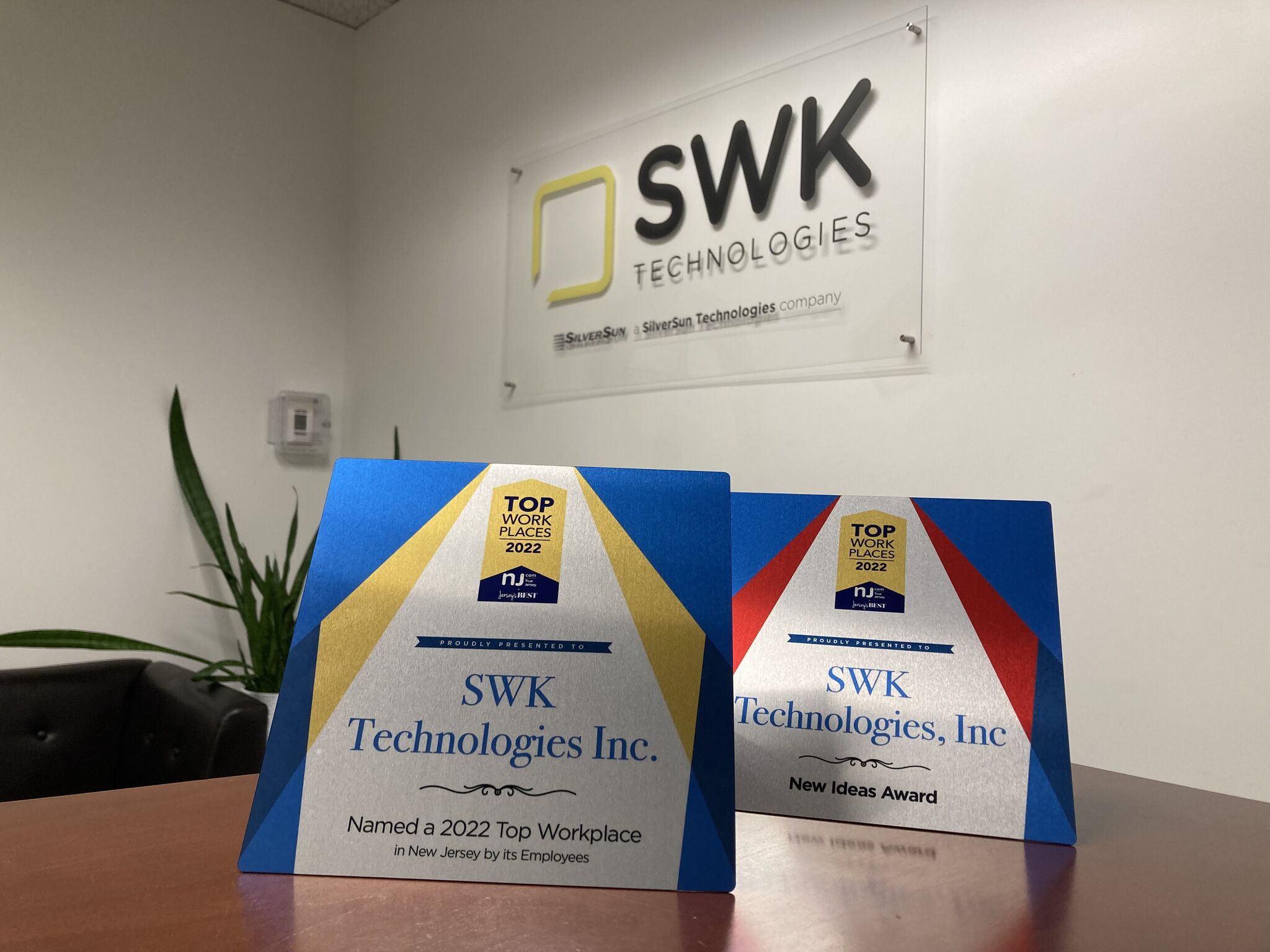 Energage surveyed 42,498 employees across 149 businesses throughout New Jersey to compile the results for the state's Top Workplaces. 58 separate businesses made the final list, divided into three categories by size – small (50-149 employees), midsize (150-499 employees), and large (500+ employees). SWK Technologies ranked #2 out of 24 midsize companies selected.
The 2022 survey highlighted how perceptions of employee satisfaction had evolved since 2020, culminating in the Great Resignation. The feedback Energage gathered also reflected how the candidates for Top Workplace had responded to these trials, including at SWK.
Chief Human Resource Officer Selya Stone explained how SWK Technologies was able to confront the obstacles facing the team by tapping into the company's culture, enabling them to "come out of the two-year challenge stronger than ever."
"The nature of the economy over the past two years has been painfully unpredictable," said Selya. "Instead of chasing market data or trends, we chose to focus on our employees. We delved deep into our ocean of culture, from where our success has always risen. What we found was a well-poised group of people more enthusiastic to work closer together than ever to support each other, our customers and our communities."
SWK Technologies was also named to the Top Workplaces for Innovation 2022 list, which recognizes recognizes organizations that have created a culture where new ideas are encouraged and helps employees reach their full potential. The impact of this could be seen in feedback received from SWK employees, including this anonymous response on job satisfaction:
"I am able to suggest ideas and projects and execute them to make the company better. I have a great team of people who are excellent in their jobs. We set goals and achieve them. It is very exciting!"
In early 2022, the SWK team raised over $20,000 for charity partner Knock Knock Give a Sock as part of the company's SWKGives program. CEO Mark Meller had made a fundraising pledge after hearing the personal stories of those involved with KKGS's outreach and asked the rest of the team to join, promising matching funds for every dollar raised. Founder Adina Lichtman traveled to SWK's headquarters in East Hanover, NJ to receive the donation from Mark, Selya and others from the team.
SWK Technologies has also received several other recognitions over the course of 2022, including being named to CRN's MSP 500 and Solution Provider 500, Bob Scott's VAR Stars and Top 100 VARs, and Channele2e's Top 100 Vertical Market MSPs. Additional milestones include the merger completion with Dynamic Technology Services, an Atlanta, Georgia-based Acumatica partner, and SWK's Secure Cloud Hosting practice joining the Sage Partner Cloud and Sage Price List.
SWK is Hiring
Visit the Careers page on www.swktech.com or follow SWK Technologies, Inc. on LinkedIn and view the Jobs tab to see available opportunities with SWK. SWK Technologies offers a remote first work place, flexibility, a community of supportive colleagues and so much more.
About SWK Technologies, Inc.
SWK Technologies, Inc. delights its customers and partners by providing solutions and expertise that transform their businesses and enable success. SWK's Strategic Technology Advisory Team (STAT) provides business management consulting services that help maximize value derived from technology investments. SWK Managed Cloud Services, the cloud hosting and managed services division of SWK Technologies, is an award-winning IT solution provider and network defense resource. SWK's parent company, SilverSun Technologies, Inc., is publicly traded (NASDAQ: SSNT).
MEDIA CONTACT:
Antonio Carrion
SWK Technologies, Inc.
(973) 396-1747
antonio.carrion@swktech.com