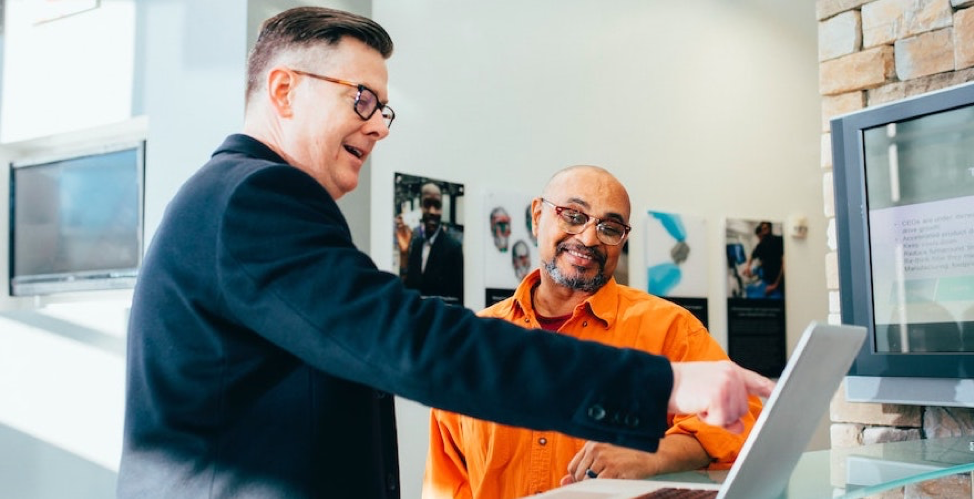 Discover the Best New Features in Sage 100 2022
Sage 100 2022 is here, and it offers many exciting new additions and changes to boost your business performance. Those of you on the subscription version know that updating your software is fast and easy – but make sure to check in first with your SWK Customer Account Manager (CAM), so we can make sure everything runs smoothly for you.
Here is what you can expect from the latest version of Sage 100. For additional information, please reference the full What's New Guide and the Release Notes.
The Biggest Change: Production Management
Great news! Production Management is now a core feature in Sage 100 2022 and no longer requires a separate installation. This replaces legacy Work Order and delivers seamless Sage 100 integration and Business Insights visibility, as well as handy new functionality across critical areas such as:
Create, maintain, and copy memos for work tickets and steps; define default classes on work ticket templates including Labor and Material issue methods, Cost Completion method, and GL posting accounts; use Visual Process Flows; and add attachments to work tickets quickly.
Create more comprehensive records by including telephone info, email address, payment method, and autopay hours right from the Employee Maintenance window.
Streamline your Payroll process by importing labor entries using the Labor button on the Pay Cycle window, and gain more visibility into your labor utilization by entering your labor into a primary and secondary grid. These grids empower you to view and modify multiple records for the same day.
Get up-to-date information using the Materials Where-Used Inquiry, which grants you the option to view material usage in either work tickers or templates. This function also allows you to sort by multiple columns for quick understanding.
You can also leverage new User Defined Classes and Codes to personalize your Production Management experience and accelerate common work tasks.
Ready to get started? Production Management includes a setup wizard to help guide you through setting up the module in your Sage 100 solution. As you install version 2022, the wizard will convert Work Order files and history to Production Management, or convert data from an earlier version of Production Management to the current version.
Please contact the SWK Tech team first if your business is currently running Production Management or legacy Work Order or MRP modules. IRP and MRP integrations are running a bit behind schedule, plus you need to have Production Management 2021.x installed to ensure your data migration is effective. Get in touch so we can make sure that your update process runs perfectly.
Visual Process Flows
Now that everyone is enjoying using Visual Process Flows again, Sage has released updated functionality to help you do more with process flows in Sage 100 2022. These changes make it easier to design your ideal flows.
With the enhanced Visual Process Flows Designer, you can now:
Select multiple elements at the same time by pressing the Shift key while selecting them with your mouse. Use this to move and resize the elements together as a group, or to create permanent groups.
Move the Actions window to another area of the Designer using up/down or left/right arrow buttons in the Actions window.
Align all your elements with confidence, using the new visual guidelines that appear when you start to move an element.
Underline text using the underline button
You also no longer have to press the Enter key to add text.
Changes Across All Modules
In response to customer requests, Sage has made it easier for you to perform daily work tasks. With Sage 100 2022, you can:
Exclude inactive items from Lookups using a checkbox.
Maintain date settings for reports with the new Save Date Selections for Reports option.
Specify how many years to save history (default is now 5 years).
Additionally, all users now have access to formerly subscription-only features. These features include spell check, document date error warnings, "Full Text" search option in Lookups, and customization for the appearance of Sage 100 windows.
Updates to Specific Modules
Though new program fixes touch nearly every part of the Sage 100 experience, specific modules contain additional enhancements in the latest version.
Highlights include:
A new checkbox, "Allow employees with other pay cycles for bonus and commissions," helps you issue extra pay runs for bonuses or other pay that falls outside the scheduled pay cycle in Employee Maintenance. For example, this can help if you want to issue a monthly bonus to an employee who is typically paid weekly.
The "Quotes" checkbox helps you find customer quotes in an instant in the Search for Open Orders window accessed from the Sales Orders tab in Customer Maintenance. Additionally, you can view critical order data at a glance in Sales Order and Quote History Inquiry, including Order Type, Ship Date (standard and backorder), and Expiration Date for Quotes.
Select checkboxes to select what types of orders to include in search results, so you can narrow your search to include a combination of quotes, master orders, and repeating orders.
Inventory images now support .jpeg, .png, and .tiff files, and of course you can still use .jpg, .gif, and .bmp files as well.
Choose whether to include work ticket quantities in the quantity available calculation when running the Inventory Management setup wizard if Production Management is installed.
Discover How You Can Upgrade to the New Sage 100 2022 Release
Looking for even more? Sage 100 version 2022 is packed with a wide range of enhancements and functions geared to help you work smarter using your business management solution. In fact, there is so much in this update that we are confident your business would benefit from making the leap to the latest version.
Contact SWK today

 to learn more about how you can update to Sage 100 2022.
For more than 30 years, SWK Technologies has been helping SMBs get more out of their mission-critical technology with targeted, smart solutions that make it easier to handle financials and make faster, better business decisions. Curious to learn more? We are always happy to introduce you to the options that can help you increase agility and drive business performance. Get in touch using the form below. We will get back to you soon!
Talk to the financial software experts at SWK