Wholesale Distribution Management Software
SAGE X3  WHOLESALE DISTRIBUTION SUPPLY CHAIN SOFTWARE
The Sage X3 Distribution software suite provides a fully integrated set of application modules that help streamline business operations so wholesalers and distributors can increase profits, optimize productivity and improve customer service level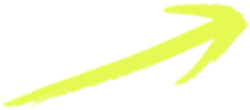 Sage X3 distribution software provides advanced capabilities in customer order fulfillment, CRM, warehousing, data collection, wholesale inventory management, procurement and financial management.
Sage X3 (formerly Sage Enterprise Management) Distribution software integrates in-depth functionalities to cover the entire distribution process, including Sales and Customer Relationship Management, Inventory Management, Purchasing and Financial Management. The value of an integrated system is twofold. First, all functions have the same look and feel to minimize training time and promote cross-functional employee usage. In addition, information is updated dynamically as business transactions occur, making decision-making more timely and effective.
Sage X3 Distribution software supports multiple languages, currencies, companies, sites and legislations. It functions either in rich Web client mode with a browser interface or in client/server mode with a Windows interface. The wholesale distribution ERP software can either be implemented as a company-wide business management system or incrementally to support specific business processes or time-phased implementations.
For multichannel retailers and direct marketers, Sage X3 Distribution software may be complemented with the Multichannel Retail application module to provide extended functionality in the areas of marketing and campaign management, merchandising, pricing and promotion, order processing, warehousing and e-commerce.
Download the Ebook on Sage X3 for Wholesale Distribution