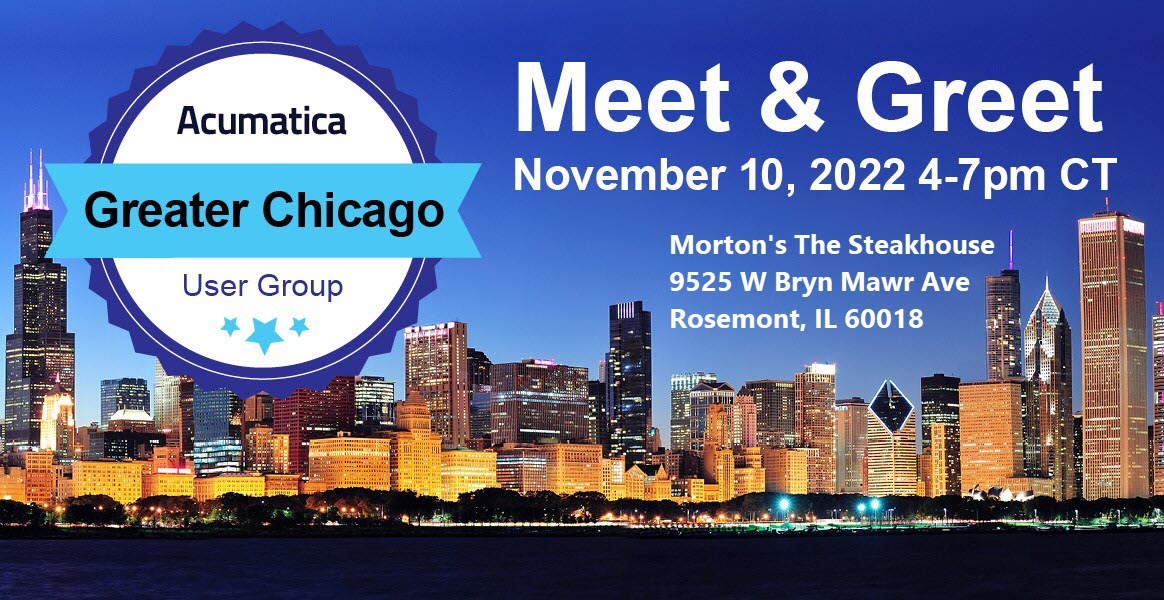 SWK Technologies, Inc. is pleased to announce its sponsorship of the Greater Chicago Acumatica User Group with the inaugural event scheduled for November 10, 2022.
Join us to celebrate the creation of the Greater Chicago Acumatica User Group while enjoying free drinks and appetizers as you mingle with other Acumatica users in the area.  Share your insights and gain new knowledge as you provide input into future local events and training.
Please Note: This is a pitch-free environment focused on bringing Acumatica Community members together to engage with one another.  Acumatica Partners who wish to attend must be accompanied by an Acumatica Customer. 
Check out the Recap for Acumatica User Group Southeast (AUGSE) to get an idea of what to expect at future Greater Chicago AUG events.
Event: AUG Meet and Greet
Date: Thursday, November 10, 2022
Time: 4 PM to 7 PM CT
Location: Morton's The Steakhouse, 9525 W Bryn Mawr Ave, Rosemont, IL 60018

Greater Chicago Acumatica User Group Leaders:
Customer: Heidi Holewinski, BCI Acrylic
Partner: Craig Smith, SWK Technologies
Acumatica: Chris Hackett, Acumatica Community Manager
Sign Up to Stay Informed About Future Events!
Learn More About Acumatica User Group Events